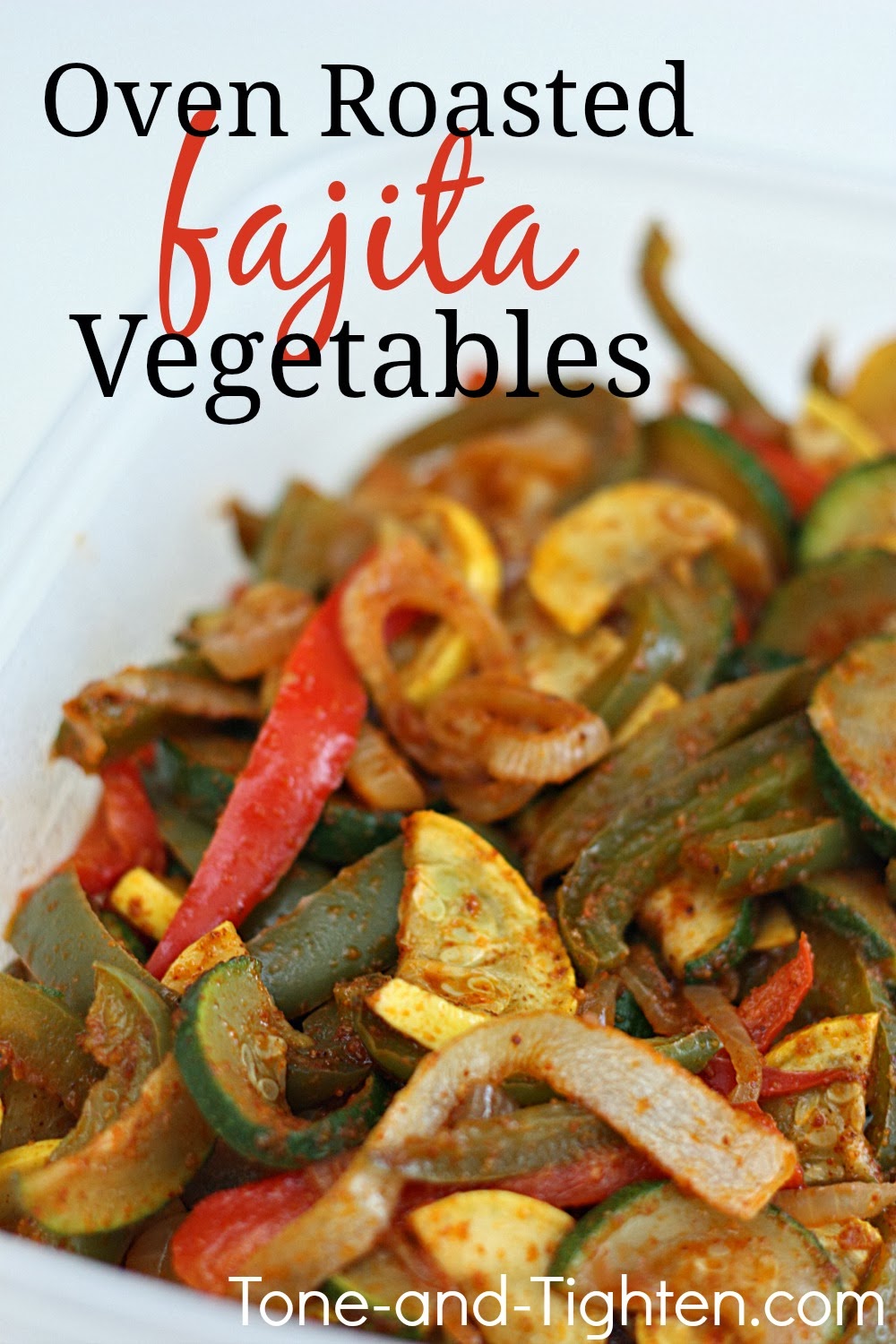 Looking for an easy way to get those vegetables in your diet? This recipe is so easy to make in mass quantities so that you have leftovers to last you the rest of the week!
Oven Roasted Fajita Vegetables
Ingredients:
1 red bell pepper, sliced
1 green bell pepper, sliced
1 onion, sliced
1 zucchini, sliced
1 yellow zucchini squash, sliced
1 cup fresh mushrooms, sliced (optional)
2 tablespoons homemade taco seasoning (or a 1 oz packet of taco seasoning)
1 tablespoon olive oil
Directions:
Preheat oven to 425 degrees. Line a 15x10x1″ jelly roll pan with aluminum foil. Place all the vegetables on the foil in a single layer. Drizzle vegetables with olive oil and then sprinkle the taco seasoning on top. Give the vegetables a quick mix until they are evenly coated with the oil and seasoning (I just used my hands- I found that it was easier than anything else I tried). Bake the vegetables uncovered for about 20-25 minutes, stirring once about half way through.
These vegetables make an awesome side dish or even main dish. You can also throw them on a whole wheat tortilla for an awesome meal!
Looking for more healthy recipes?

To view the rest of this post, be sure to head over to www.tone-and-tighten.com.
Have a great day!
Jared