Workouts, recipes, motivation, tips, and advice all right to your inbox! Subscribe to Tone-and-Tighten.com using the red bar up at the top of the page.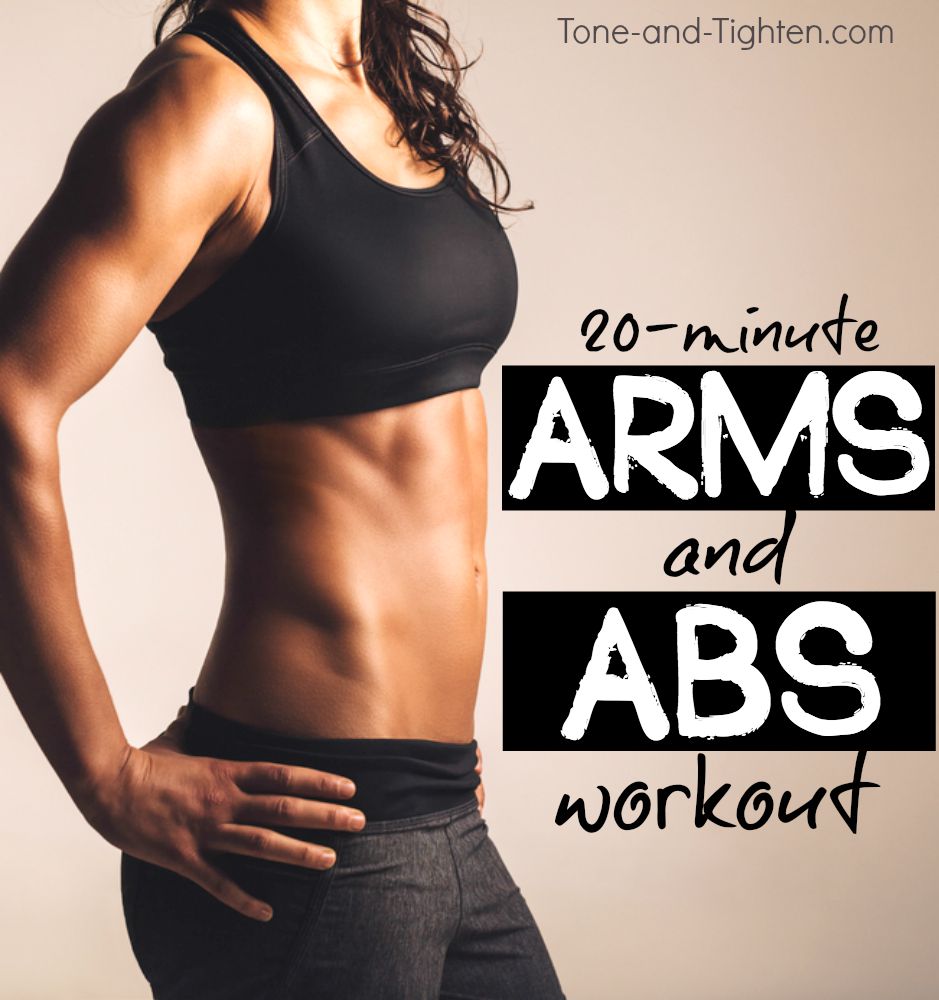 The key to seeing results is to continue to push yourself farther and farther than what you thought you were capable of. Two excellent ways to take your results to the next level are to increase your intensity and add weights to your routine. The video workout I wanted to share with you today totally does both! This is a 20-minute cardio arms and abs workout you can do with just a set of dumbbells! She goes fast and furious – try to keep up through all three rounds of her workout! Let's do this! 
The first thing we're going to need is a set of dumbbells. If you don't have any, here is my recommendation. I like this set because you can actually order them in multiples (different sets of different weights) and save on the bundle. Check them out here!  
Looking for more awesome workouts like this one? You might be into our 8-week Beginner Workout and Advanced Workout programs! These ebooks contain over 50 workouts each, delicious healthy recipes, and everything you need to Tone and Tighten! (Click the pics below to be taken to more info about the books)
Make it happen,
Jared