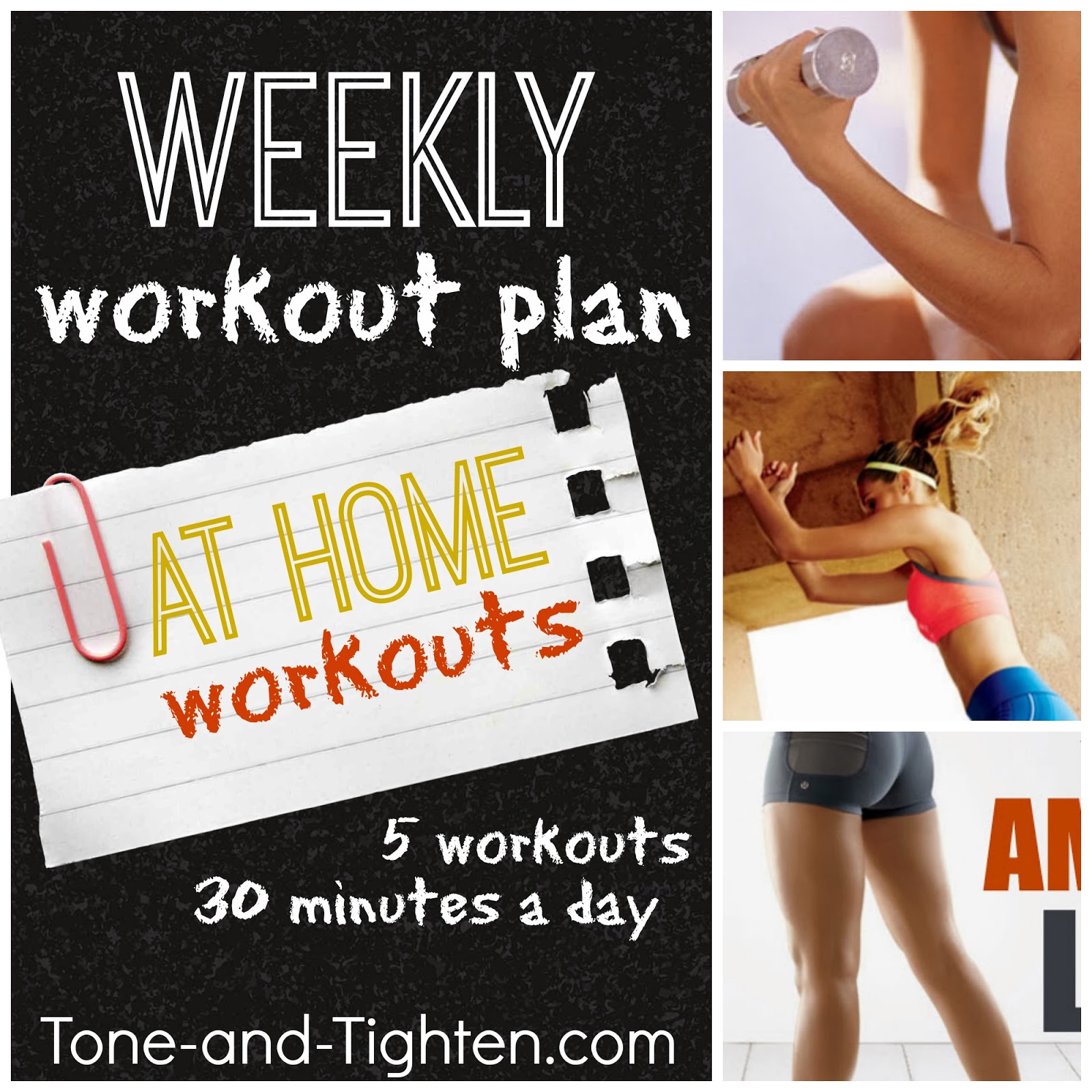 I wanted to start a new series on the blog where every weekend I give you a plan of workouts that you can use throughout the week. Everyday will have workouts that focus on different parts on your body so that by the end of the week, everything's feeling a little more toned and tightened!
So whether you are using the workouts to help you complete the Four Week Challenge or just need some direction in what workouts to do, this should be a great help!
I will include 5 workouts, each one about 30 minutes long (
check out my post
where I talk about how much physical activity is needed per week). You could workout Monday – Friday, or take a break mid-week and choose a weekend day to squeeze in a workout.
Click on the links below each day to be directed to the workout details.
Monday: Cardio and Arms
Tuesday: Cardio and Abs
Wednesday: Cardio and Legs
Thursday: Cardio and Abs
Friday: Cardio and Chest
At-Home Chest Workout
Looking for more great workout plans? Four-weeks' worth, to be exact?? In my eBook, "Four Week Get Fit eBook" I share 20 workouts to be done over 4 weeks! There are beginner and advanced versions for each day so there's sure to be something for everyone!! Click here to find out more details!!
For even more workouts, be sure to check out my Workout Index
Make it happen,
Jared

To view the rest of this post, be sure to head over to www.tone-and-tighten.com.
Have a great day!
Jared