Did you sign up for our FREE Weight Loss ebook yet?
Click on the image at the top of this page to find out more!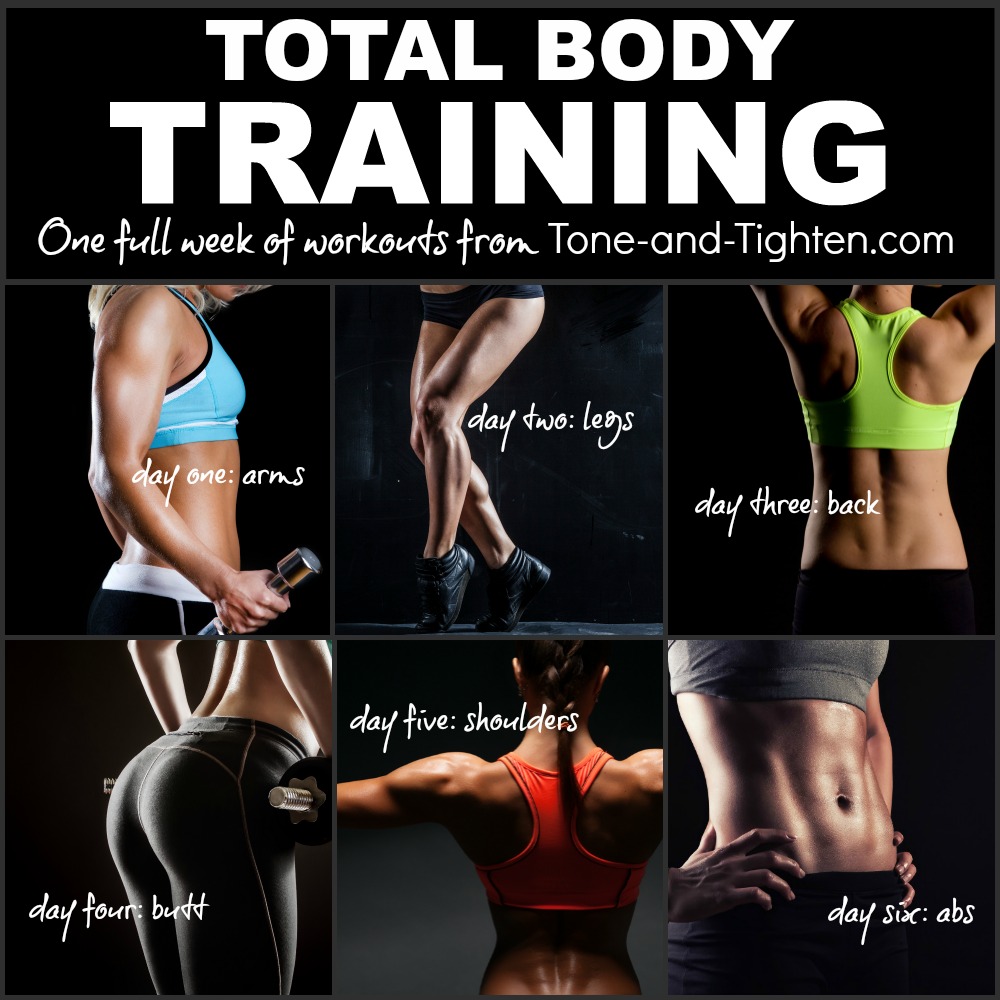 Here we go again! Welcome everyone to another Monday here on Tone-and-Tighten.com. As many of you know, Mondays are the days that i like to post my "Weekly Workout Plan" – a series of awesome workouts for us to shred through during the week. I've found that my workouts become a lot more effective and I don't miss them if I have them all scheduled out one week in advance; I hope you find the same benefit!
This week's "Weekly Workout Plan" is 6 great workouts you can do at home focusing on a different body area each day. Mixing up your workouts and introducing the concept of "muscle confusion" (NOT doing the same exercises day in and day out) is a great way to take your results to a whole new level. So get ready to make this week awesome… we're coming at you right now:
…