Weekly highlights, new giveaways, and BONUS workouts!
Subscribe to our email list by using the red box at the top of this page.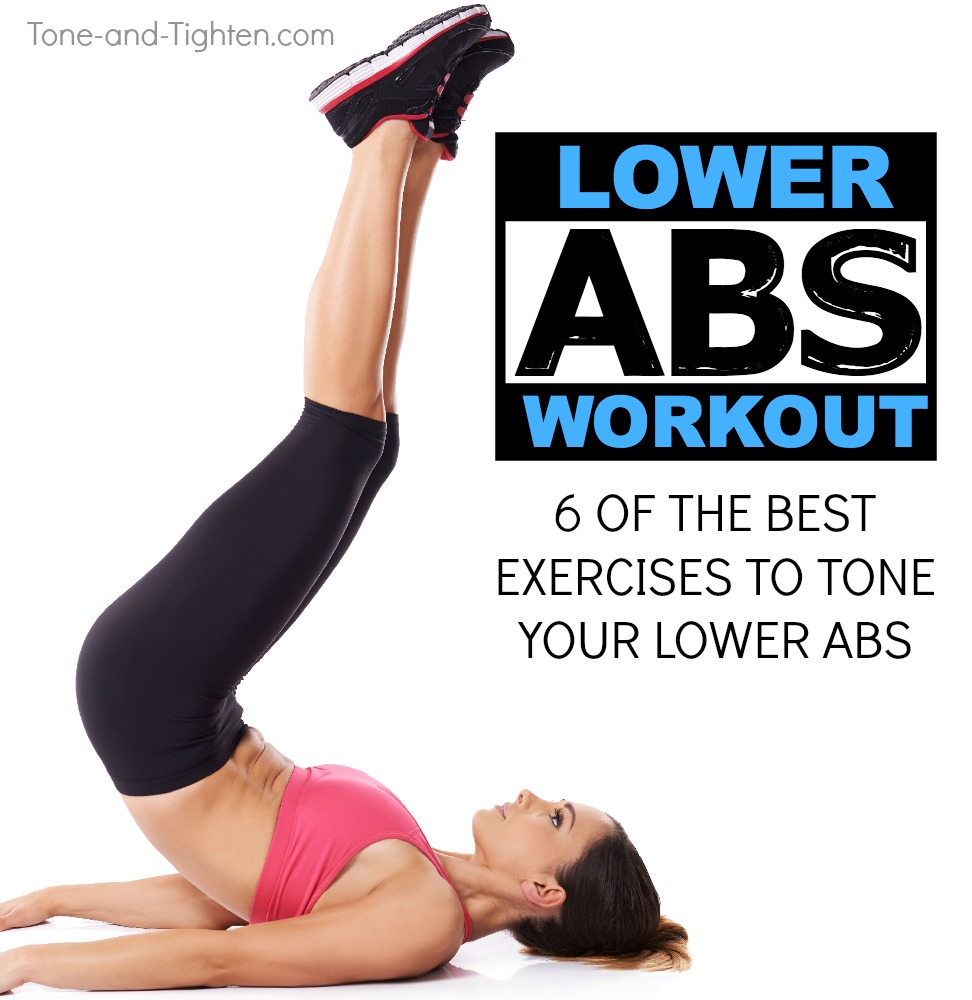 Nothing adds more definition to your six pack like strong, toned lower abs. Unfortunately, they are also some of the toughest muscles to work as so many other muscles tend to take over for them. Today I wanted to share with you six of my favorite lower ab exercises combined into one killer abdominal work out. You're going to feel this one – here we go!
Got social media?? Follow T&T on Pinterest, Google +, Facebook, and Twitter!
The key here is really all about your focus. To feel this workout in the proper place, it's important that you focus your efforts right into your lower abdominal area. Now get to it!
The Workout
Plank with hip drops – 10-12 touches to each side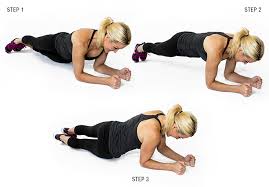 Get into a plank position on your toes and elbows. Keep your core tight as you alternate touching first the front of your left hip and then your right.
Reverse crunches – 10-12 reps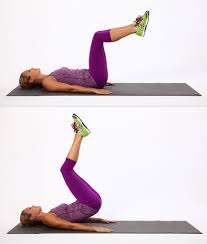 Lay on your back with your hips and knees slightly bent. Use your lower abs to pull your knees not only up towards your head, but also towards the ceiling (lifting your butt up off the floor).
Double straight leg raise – 10-12 reps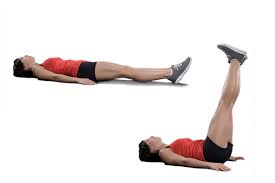 Lay on your back with your legs out straight. Try to keep your back flat against the floor as you use your lower abs to pull your straight legs up towards you head. Focus on the lower abs!
Reverse oblique crunch – 10-12 reps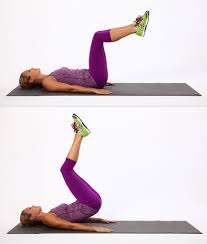 Just like the straight reverse crunch, however this time we're going to add a (literal) twist to the motion. Lie on your back with your knees bent. Use your lower abs to pull you knees up towards your chest, only this time you're going to rotate slightly pulling your left knee up towards your right shoulder followed by your right knee up towards your left shoulder.
Exercise ball jackknife – 10-12 reps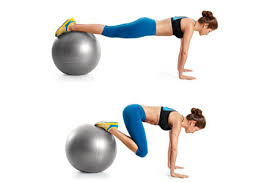 Taking a plank and adding a 2-legged mountain climber?! Pull out your exercise ball and get on board! Concentrate on contracting your lower abs to pull your knees up towards your chest. Slowly return to the starting position.
Jackknife sit-ups – 10-12 reps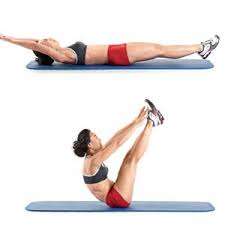 And we'll finish things off with some jackknife sit-ups! One of my favorite ab exercises as it combines the crunch for the upper abs with the leg raises for the lower. Keep your stomach tight as you do them.

And now for the fun part – repeat this series 3 times through!
A shredded six-pack in no time with 6 of the best exercises for your lower abs!
Looking for more awesome workouts like this one? You might be into our 8-week Beginner Workout and Advanced Workout programs! These ebooks contain over 50 workouts each, delicious healthy recipes, and everything you need to Tone and Tighten! (Click the pics below to be taken to more info about the books)
Make it happen,
Jared