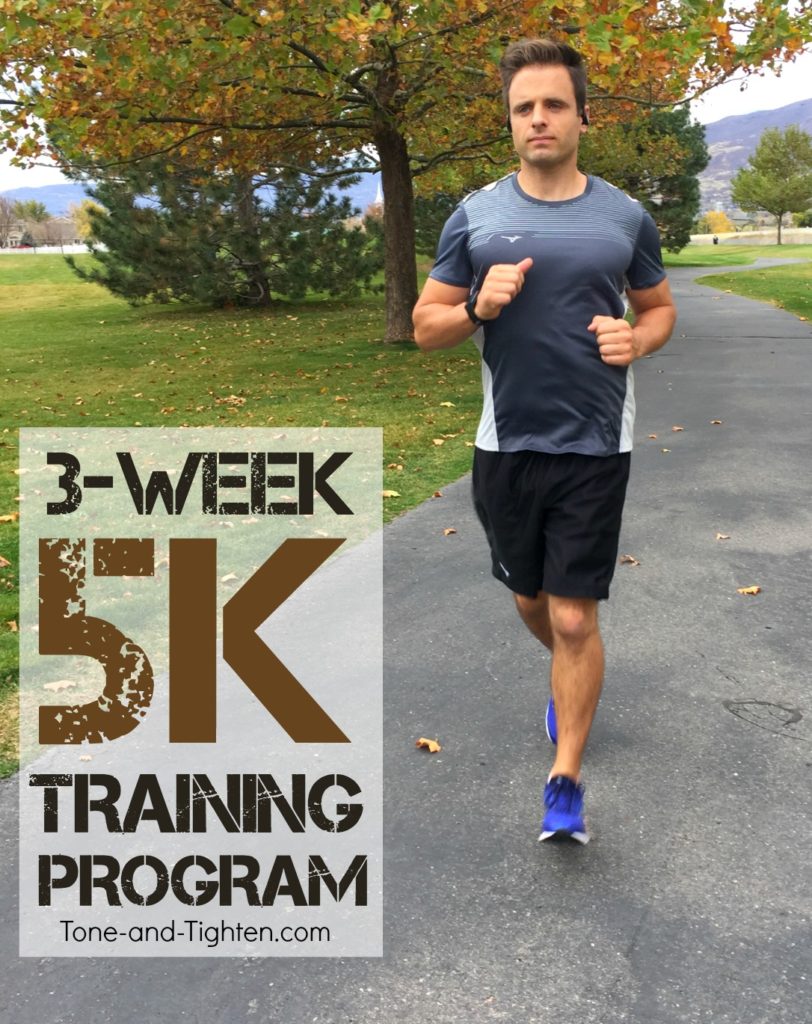 You've finally done it. You had the goal for a long time now and you finally decided it was time to make this dream come true. You just signed up for your first 5K race! Amid the excitement and anticipation comes the realization that your race is only 3 weeks away and that it's been a long time since you actually ran 3.1 miles! Not to worry! I've got you covered! Today I'm sharing with you an accelerated 3-week training program designed to take you from light running to 5K distance in time for your upcoming race. So let's get started!
The design of this program is to take you from light running up through capable of running a 5K in 3 weeks.
Plan overview
This workout plan consists of 4 running workouts per week.

Each workout lasts 30 minutes and consists of alternating periods of progressive running and walking.

The end goal is to gradually increase your running tolerance up to 30 minutes; assuming a 10-minute/mile pace you should be able to complete a 3-mile (5 kilometer) race in that time.
During this training period, it's important to listen to your body. The design of this program is to take you from little running experience up to a 5K distance. If you don't run or have never run, you need a plan with a more gradual progression than what this one offers. If you do start to experience pain take some time off and give it adequate time to heal and recover.
Click the image below to open a free downloadable version of this plan!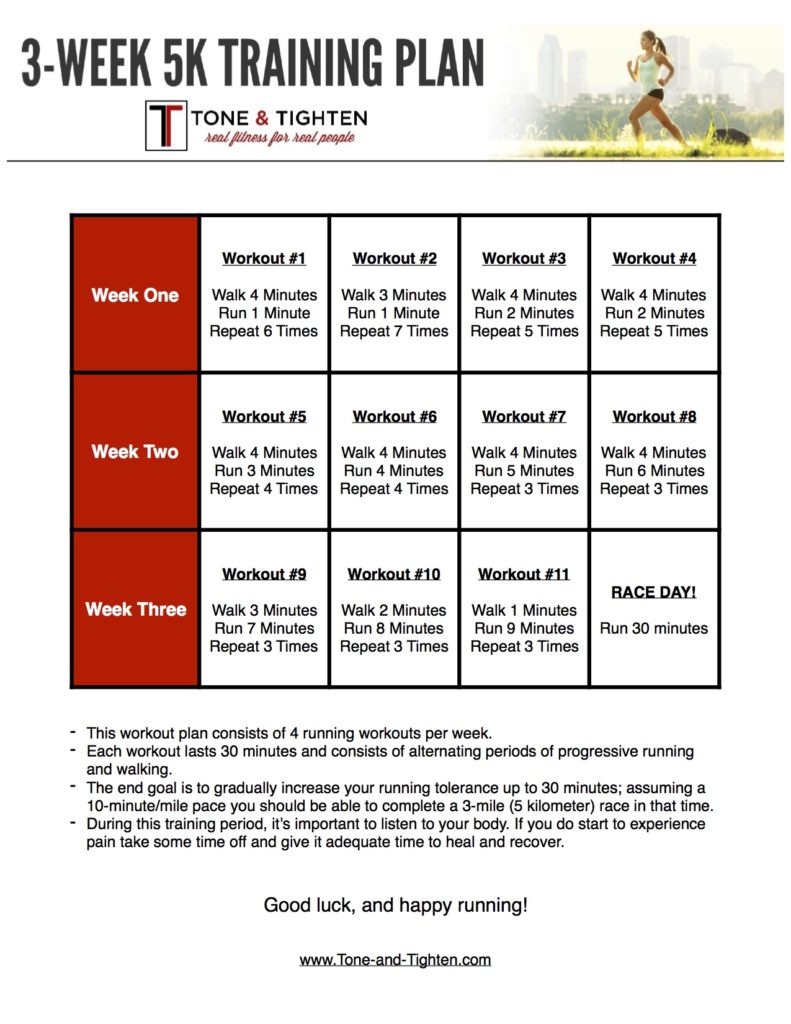 Be sure to save it to your computer for future reference. Printing it off and sticking it to your fridge is another great way to keep it in front of you!
Questions or comments about this plan? I would love to hear from you! Leave me a message below or shoot me an email at jared{at}toneandtightenfitness.com
Make it happen,
Jared