Weekly highlights, new giveaways, and BONUS workouts!
Subscribe to our email list by using the red box at the top of this page.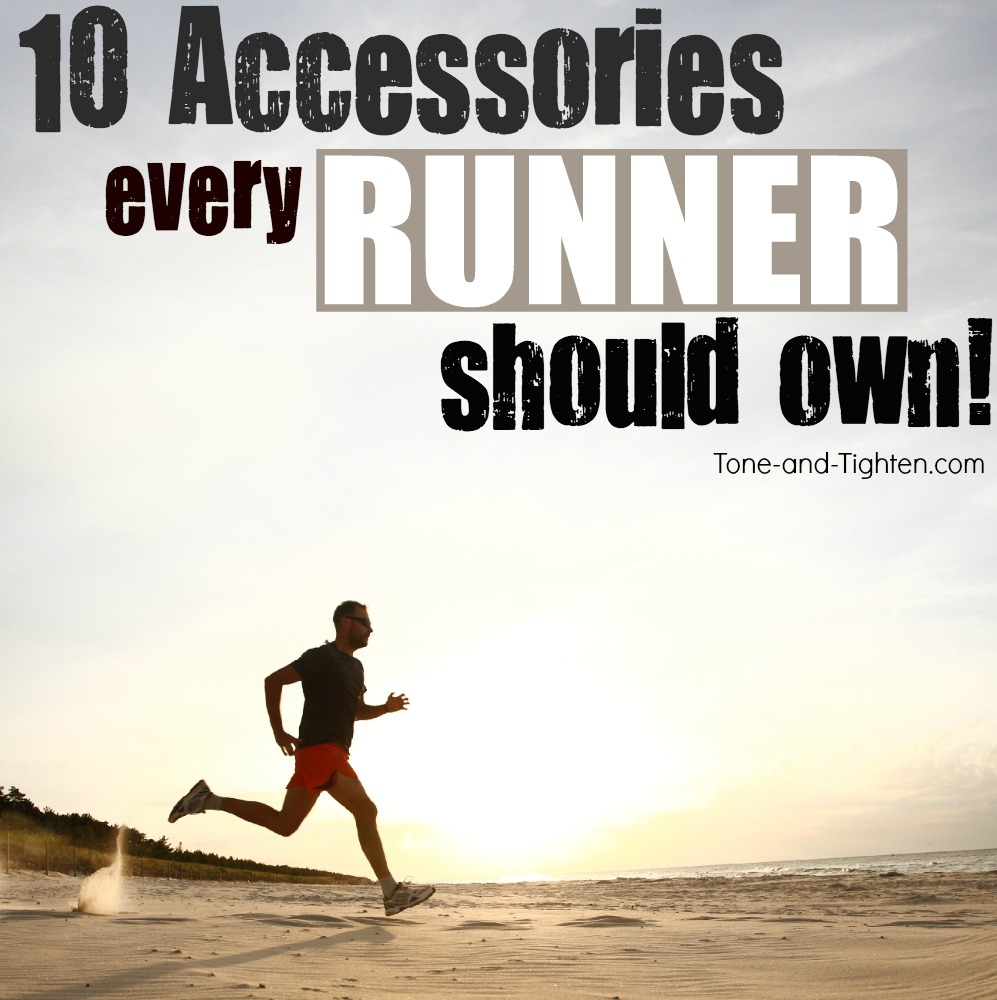 It's astounding to me how quickly technology is progressing! What was only imaginable 10 years ago is now "standard equipment" in the world of health and fitness tech and it's been exciting to see how far things have come. With so much available and so much out there how do you know what's necessary and what's excessive? Today on Tone-and-Tighten.com I wanted to share with you 10 of the best running accessories that I feel every runner should have! The next time you hit the road/trail/track/whatever, make sure you have them with you…
Got social media?? Follow T&T on Pinterest, Google +, Facebook, and Twitter!

1. Run Watch – I literally don't leave home without mine! My run watch has taken my running to a whole new level that I just wasn't hitting before. When shopping for a watch, some of the key features I would be sure my watch has include GPS and heart rate monitoring. GPS will provide you real-time with your current pace – essential in helping you stay on track to reach your PR's. The heart rate monitor is the most-accurate form of measuring your exertion/how hard you're working on your run.
My personal favorite that I have ever owned is this one – the Polar M400. It does everything we just talked about but serves as an activity monitor/pedometer as well! I have friends who also really enjoy their Garmin and Tom Tom watches as well.
2. Heart Rate Monitor – So let's talk a little more about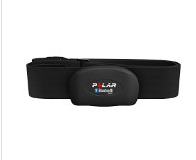 the heart rate monitor. This is literally the only fail-proof way to tell how hard your body is working while running. The higher your heart-rate the higher your exertion level. I can't tell you how many times I've been running along thinking "wow – this is a really great run", only to look down and see that my heart rate is ~130 (I usually try to keep it around 150-160 while running). That's my signal that I know I need to step things up! There are some watches that have the heart rate feature built in, but all are compatible with the Polar H7 Bluetooth Heart Rate Monitor. This one is nice because it can sync up with heart rate apps on your phone as well!
3. Running Belt – As a runner, what do you do with all your gear??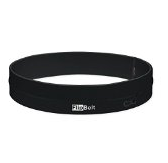 Your phone, your MP3 player, your keys, your wallet, your credit cards, etc? You have to carry a lot of stuff around, but where do you put it all? There's actually some pretty ingenious belts out there there are perfect for storing all your "stuff" while running. Look for one that is water/sweat resistant for particularly hot or rainy days.
My personal favorite is the Flip Belt – super comfortable because there are no clasps/fasteners and perfect for securing all your "stuff" while running.
4. Wireless Headphones –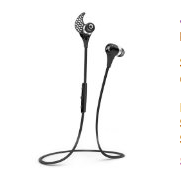 You just don't realize how cumbersome wires to your headphones can be until you don't have them anymore! Complete motion in your head/neck, no need to run a cord through your clothes, and surprisingly great battery life (at least on the ones that I've tried!). Most headphone companies make a "sports" model where the ear bud fits a little more tightly and might have an external means of securing the bud in place.
My suggestion – I love my Bluebuds X2 by Jaybird. Super lightweight, incredible sound quality, and they have a small rubber "fin" on them that fits comfortably inside your ear to hold them in place. Mine don't move even while jumproping!
5. Hydration Running Belt – If you're out for a longer run and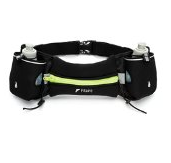 need a little more consistent hydration than just your occasional park drinking fountain then hydration packs are the way to go! Not only are they lightweight with custom-fitting water bottles, but most of them have assorted pockets for keys, cell phone, wallet, etc. Now you can take your long runs even longer with convenient hydration literally right beside you the whole way!
Check out Amazon's assortment for the belt that will work for you!
6. Reflective Vest – If you're anything like me, the majority of your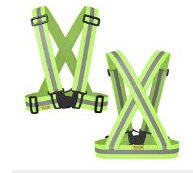 running takes place early in the morning. I like to run before work or before the kiddos wake up. When days are shorter and it's earlier and earlier outside proper visibility is key to staying safe and fully enjoying your run. Most reflective vests are lightweight, super comfortable, and really serve to enhance your visibility on the road.
Here's a list of my favorites; this is the one that I have (less than $11!)
7. Sunglasses – You'd be really surprised what a good pair of su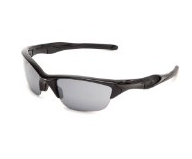 nglasses can do for you out there on the road! Decrease glare, decrease squinting, and see the world in (literally) a whole new light. When shopping for running sunglasses, find some that are lightweight and that have some sort of feature that helps them stay in place (rubber coating around the points of contact at the ears and nose). 
You can't beat the Oakley Half Jacket – a must for literally any outdoor activity you can think of!
8. Socks – Believe it or not – socks can actually make a huge difference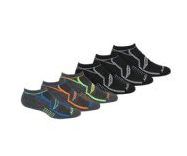 in your running! Not only are they vital in keeping your feet dry and wicking away moisture, but the right pair of socks is crucial in preventing debilitating blisters. Trust me – there's nothing worse than being halfway into a race and starting to feel that "hot spot" come on in your feet!
Find the socks that work for you right here!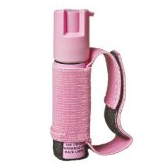 9. Pepper Spray – In any health/fitness related activity you undertake, your health and well-being should always be your primary concern. Running with some sort of self defense can give you comfort, assurance, and (heaven forbid you ever have to use it) can offer invaluable protection. You can get pepper spray relatively inexpensive and with convenient jogging straps that fit comfortably around your hand for ready-access whenever you may need it.
Get pepper spray specifically for runners right here on Amazon!
10. Cell Phone Armband – The perfect acces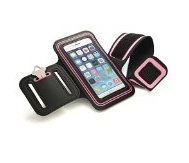 sories for shorter runs when all you need is your tunes! My only advice – make sure you find one that is sweat-proof! I've actually got a patient right now in physical therapy who works on the cell phone genius bar at Apple. The biggest problem he encounters with broken phones is with ladies who ruin their phones by working out with it tucked in their sports bras and moisture getting into it! These arm bands put your phone out away from the core of your body and keep your phone as dry as possible – even on the hottest days!
Here are a few of my favorites!
Interested in more great running tips, advice, and workouts?
Here are a few of my favorites!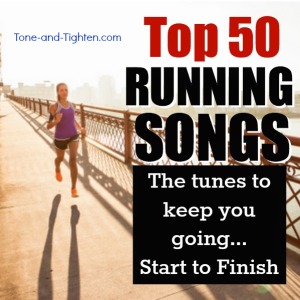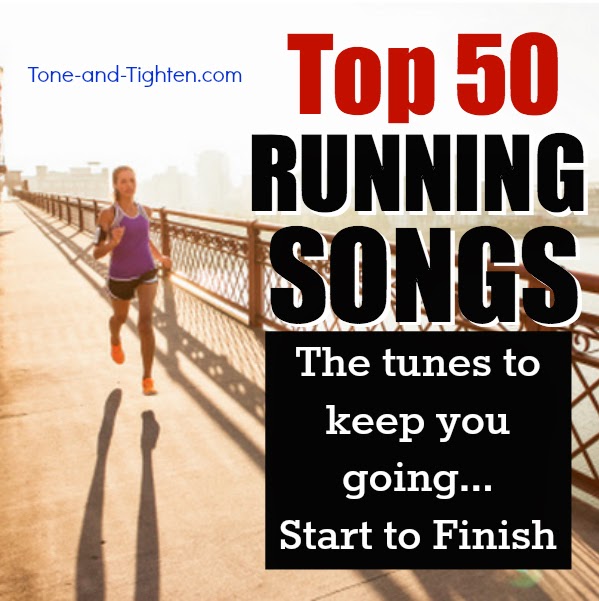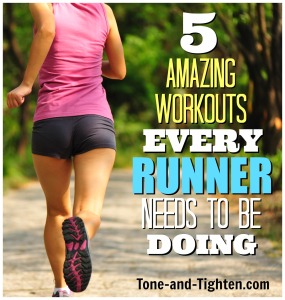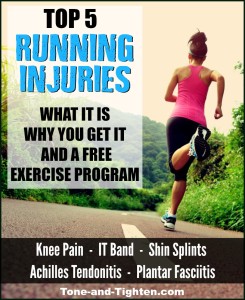 Make it happen,
Jared
This post may contain affiliate links. While I may get a small kickback for items you purchase, the opinions expressed in this post are completely my own about awesome products. Read my entire disclosure policy here.