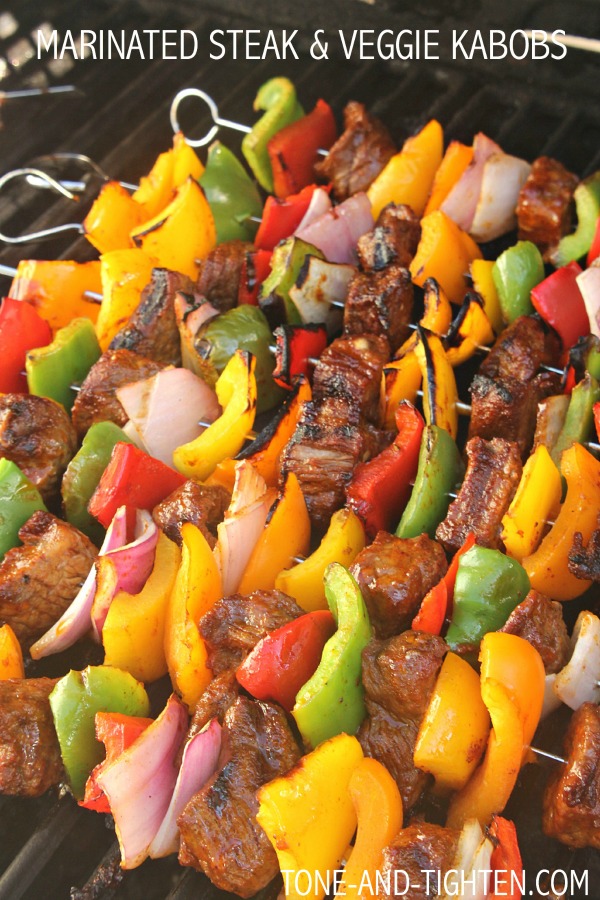 Fire up the grill! These kabobs are loaded with flavor, but are actually good for you too! Grilled peppers are one of my favorite ways to get vegetables.
If you are wanting to eat healthier, but not sure where to start, be sure to check out my healthy eating plan – 30 days of healthy breakfasts, lunches, and dinners (over 100 healthy recipes!).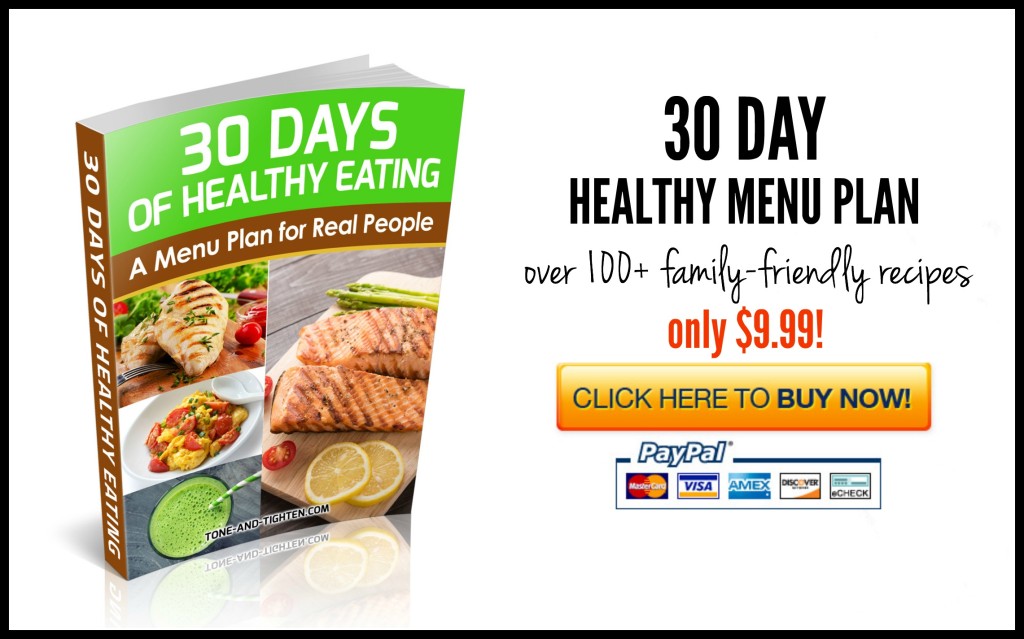 Marinated Steak and Vegetable Kabobs
Prep time:
Cook time:
Total time:
Ingredients
¼ cup extra-virgin olive oil
¼ cup Worcestershire sauce
3 tablespoons soy sauce
1 tablespoon lemon juice
1 tablespoon Dijon mustard
3 medium cloves garlic, minced
2 teaspoons dark brown sugar
2 teaspoons freshly ground black pepper
1½ pounds beef sirloin tips, cut into 1½-inch cubes
1 large red onion, cut into bite-size pieces (about 1.5" x 1.5")
1 red bell pepper, cut into bite-size pieces
1 green bell pepper, cut into bite-size pieces
1 yellow bell pepper, cut into bite-size pieces
1 orange bell pepper, cut into bite-size pieces
Instructions
Whisk together oil, Worcestershire, soy sauce, lemon juice, mustard, garlic, brown sugar, and black pepper in a small bowl. Place beef cubes in a large resealable plastic bag. Add marinade and seal bag, pressing out as much air as possible. Marinate, refrigerated, for at least an hour (I let mine soak for about 4 hours).
Remove meat from the fridge and discard marinade. Thread meat, peppers, and onion onto the skewers, alternating meat and vegetables.
Cook kabobs on the grill over medium-high, about 6-8 minutes each (turning once or twice to make sure that they are evenly cooked). Serve warm and enjoy!
Looking for more delicious healthy recipes?