Don't just come here for the workout plan… I share a ton of really cool stuff on this site!
From great workouts and delicious, healthy meals to fitness advice and injury rehabilitation – you'll find everything you need advance towards your fitness goals.
Check out the graphic in the top right corner to subscribe to this site for free and get awesome content straight to your inbox! I'll even throw in one of my best-selling ebooks, "A Beginner's Guide To Weight Loss" absolutely free!
Thanks for looking!
Need an even better plan than this one? Sure it's awesome to have a perky backside and a ripped midsection, but don't you want more?? Tone and Tighten has you covered!
Our 8-Week Beginner's Workout Plan features over 50 workouts, 15 healthy and delicious recipes, tips, motivation and more to help you achieve your fitness goals! Check it out here!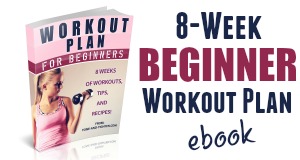 Looking for something a little more difficult? Our follow-up ebook, the "8-Week Advanced Workout Guide" takes your results to a whole new level! Over 75 workouts to push you harder and yield incredible outcomes! Learn more here!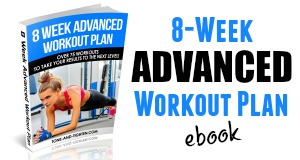 EXPLANATIONS OF EXERCISES IN THIS CHALLENGE
SQUATS

CRUNCHES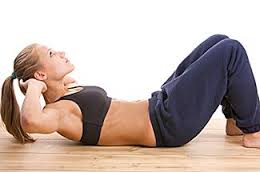 Place your hands behind your head WITHOUT interlocking your fingers. Tighten your abs by sucking your belly button towards your spine and then use your abs to lift your shoulder blade up off the floor. Slowly lower to starting position.
LUNGES
PLANKS

Make it happen,
Jared