Don't just come here for the workout plan… I share a ton of really cool stuff on this site!
From great workouts and delicious, healthy meals to fitness advice and injury rehabilitation – you'll find everything you need progress towards your fitness goals.
Thanks for looking!
Looking for a guide even more comprehensive than this one? Sure it's awesome to have a perky backside and a ripped midsection, but don't you want more?? Tone and Tighten has you covered!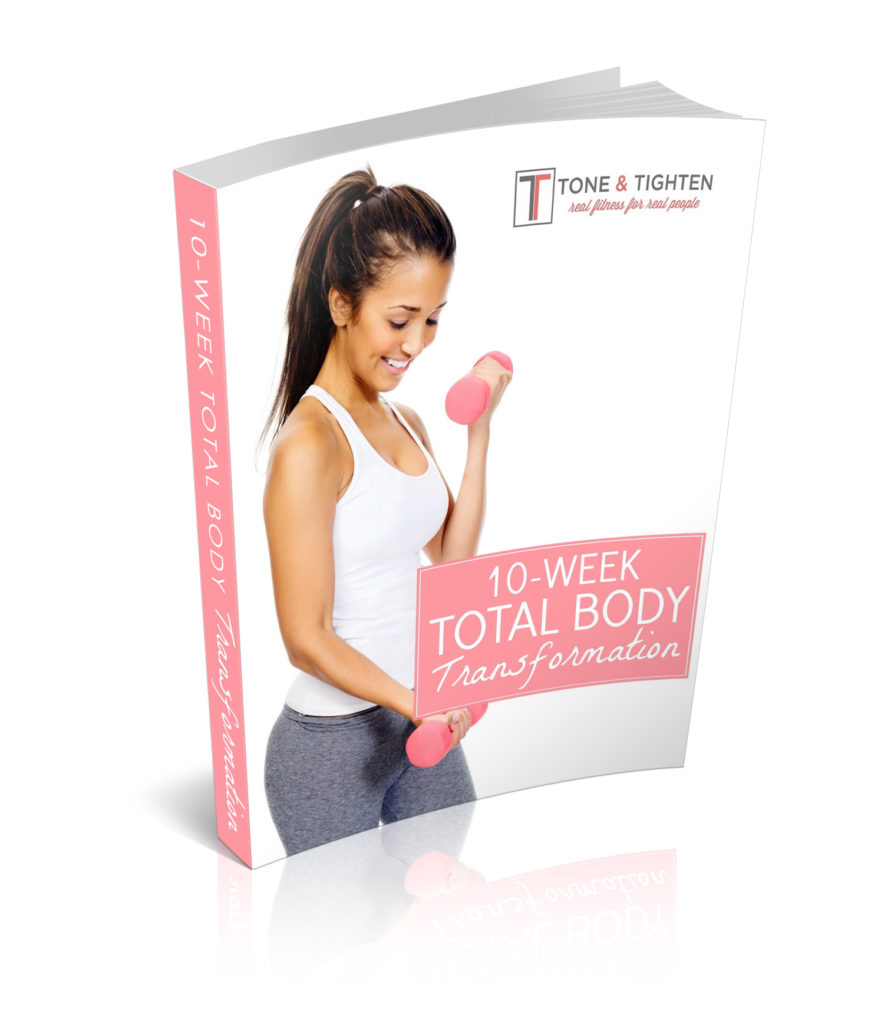 We all know that in order to tone the booty we need to do some exercise, but tightening the tummy? Yep – that requires that you start eating right, too.
That's where this guide comes in.
10 weeks of healthy eating trackers to keep your diet on track with your goals AND 30 amazing workouts you can do right from home with minimal equipment. Each workout focuses on a different area and is completely unique (unlike other workout plans that have you do the same 8 exercises and just increase reps each week).
And now let's get on with the challenge!
HIT PLAY ON THE VIDEO BELOW FOR FULL VIDEO EXPLANATION AND EXERCISE DEMONSTRATION!
EXPLANATIONS OF EXERCISES IN THIS CHALLENGE
SQUATS

Keep your knees over your toes and drop down as low as you can go. You should keep your weight on your heels with your shoulders back and head up. Your goal should be to drop low enough to get your thighs parallel to the ground.
CRUNCHES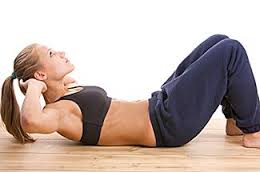 Place your hands behind your head WITHOUT interlocking your fingers. Tighten your abs by sucking your belly button towards your spine and then use your abs to lift your shoulder blade up off the floor. Slowly lower to starting position.
LUNGES
Again, try to keep your knee over your toes, but you should never let it get in FRONT of your toes. Try to take a big enough step that ensures proper form.
PLANKS
The important part here is keeping your back flat and stomach sucked in the whole time you're holding the plank.

Make it happen,
Jared