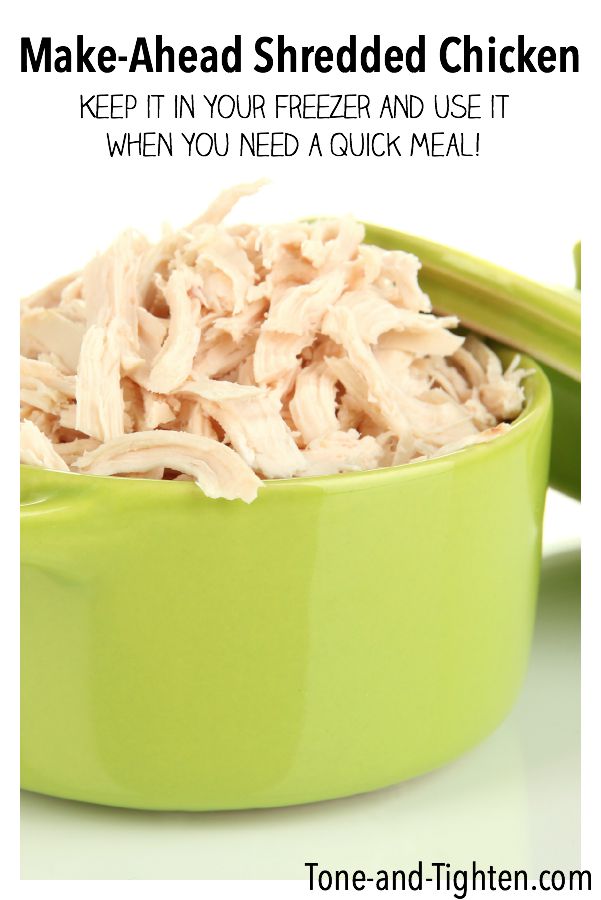 With the new school year right around the corner, life is about to get crazy at our house. My wife is not only smoking hot, but she's also the queen of Freezer Meals. She literally will take an hour each month and put together about 10 meals that we can heat up in a hurry on busy nights. This is one of our go-to's that will literally save you hours of time!
My wife has actually had so many requests for her freezer meals that she put together an eBook of 75 of her favorite tried-and-true freezer meal recipes, along with all the tips and tricks she has learned along the way. She's the real deal!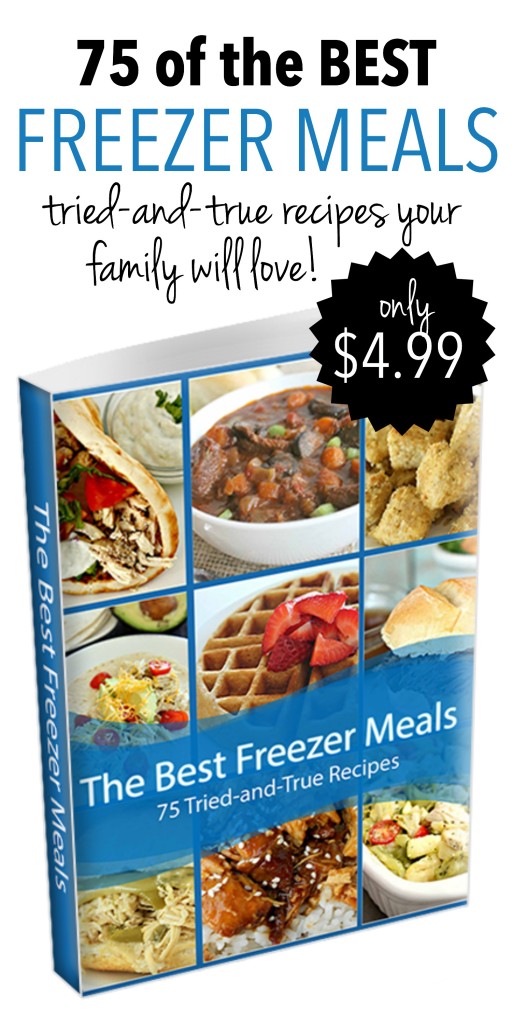 Her best-selling freezer meal eBook is on sale for $4.99. You can click here to buy it or click here to read more about what you will find in the ebook.
This is one of the most popular recipes in the book – Slow Cooker Shredded Chicken. Any recipe that calls for cooked chicken, this is our go-to source. We will make a couple of big batches of this chicken, then put it in freezer bags and stick it in the freezer. We can literally throw dinner together in a matter of minutes – tacos, sandwiches, pita pizzas, whatever the kids are craving. It is so much healthier than going through a drive-thru and grabbing fast food. 🙂 It will save you a lot of money too!
So give this recipe a try, check out my wife's book, and enjoy making your life easier with freezer meals!!

Make-Ahead Shredded Chicken (Freezer Meal)
Author:
Camille (my wife)
Prep time:
Cook time:
Total time:
We double or triple this recipe and then keep it in the freezer for when we need a quick dinner solution!
Ingredients
4-5 skinless, boneless chicken breasts
2 cups chicken broth
salt and pepper to taste
½ teaspoon garlic powder
¼ teaspoon onion powder
¼ teaspoon Italian seasoning
¼ teaspoon paprika
Instructions
Spray slow cooker with non-stick cooking spray. Place chicken inside slow cooker and pour chicken broth into the bottom of the slow cooker. Season with salt and pepper and other seasonings as desired.
Cook on low for 5-6 hours or until chicken is cooked through. Remove chicken from slow cooker and shred with two forks.
Let chicken cool completely and then portion it into resealable freezer bags (I usually do about 2 cups of chicken per bag). To eat, remove chicken from freezer and thaw in microwave. Use in any recipe that calls for cooked shredded chicken.
Looking for more freezer meal ideas?
20 Easy and Healthy Freezer Meals Recipes