Workouts, recipes, motivation, tips, and advice all right to your inbox! Subscribe to Tone-and-Tighten.com using the black bar up at the top of the page.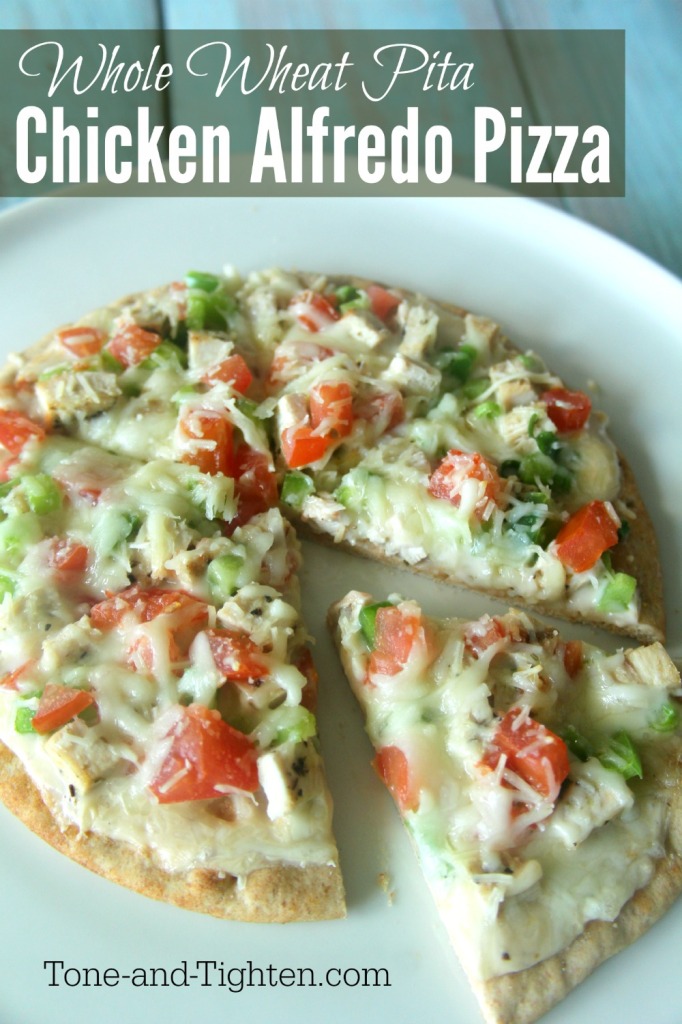 Incredibly simple, super fresh, and the kiddos will TAKE IT DOWN!
Are you as big a fan of grilled food as we are?! I love grilling chicken, dicing it up, and using it in everything! From salads to quesadillas; sandwiches to wrap – there's not a lot that can't be made better with a little extra grilled chicken!
Case in point – these Pita Chicken Alfredo Pizzas are UH-MAZING! They literally take 10 minutes to make (assuming your chicken is cooked already), taste phenomenal, and are an instant hit with the kiddos (my kids love helping me make them!)! You're going to want to bookmark this one…

Makes approximately 6 (8-inch) pita pizzas
Ingredients
Whole Wheat Pitas (bought mine in a 6-pack)
Low-Fat Alfredo Sauce (I used my homemade recipe found here, or you can buy low-fat at the store like this one)
2-3 Grilled chicken breasts
1 Green Bell Pepper. diced
2 Tomatoes, diced
3 Green Onions, chopped
3 cups Mozerella Cheese
2-3 tsp Garlic Salt
Instructions
Preheat oven to 350 degrees. Place whole wheat pita on cookie sheet (you can fit a couple on there if you're cooking multiple). Spread 2-3 spoonfulls (approximately 3 tablespoons) of alfredo sauce evenly over pita. Top with approximately 1/4 cup diced green peppers, 1/4 cup diced tomatoes, and 2 tablespoons green onion – distributed evenly over pizza. Top with ~1/2 cup of mozzarella cheese and ~1/2 teaspoon garlic salt. Bake in oven approximately 7 minutes or until cheese on top is melted.
Looking for more great, family-friendly recipes? Here are a few that come up regularly at my house: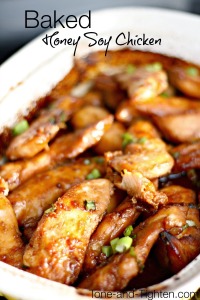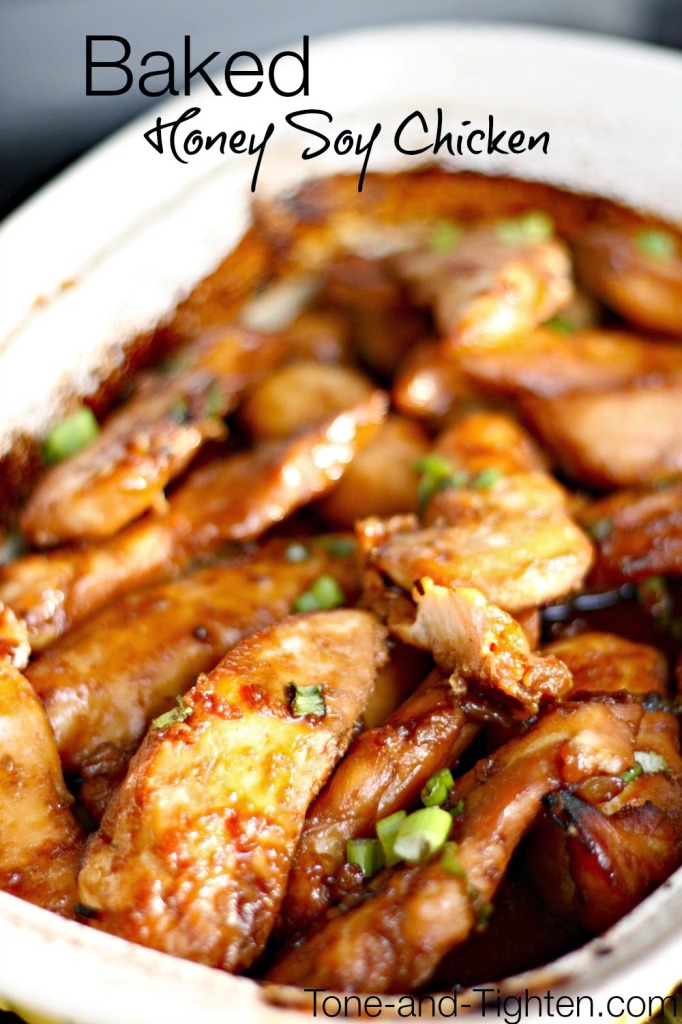 Baked Honey Soy Chicken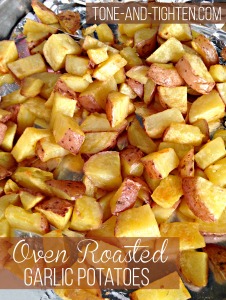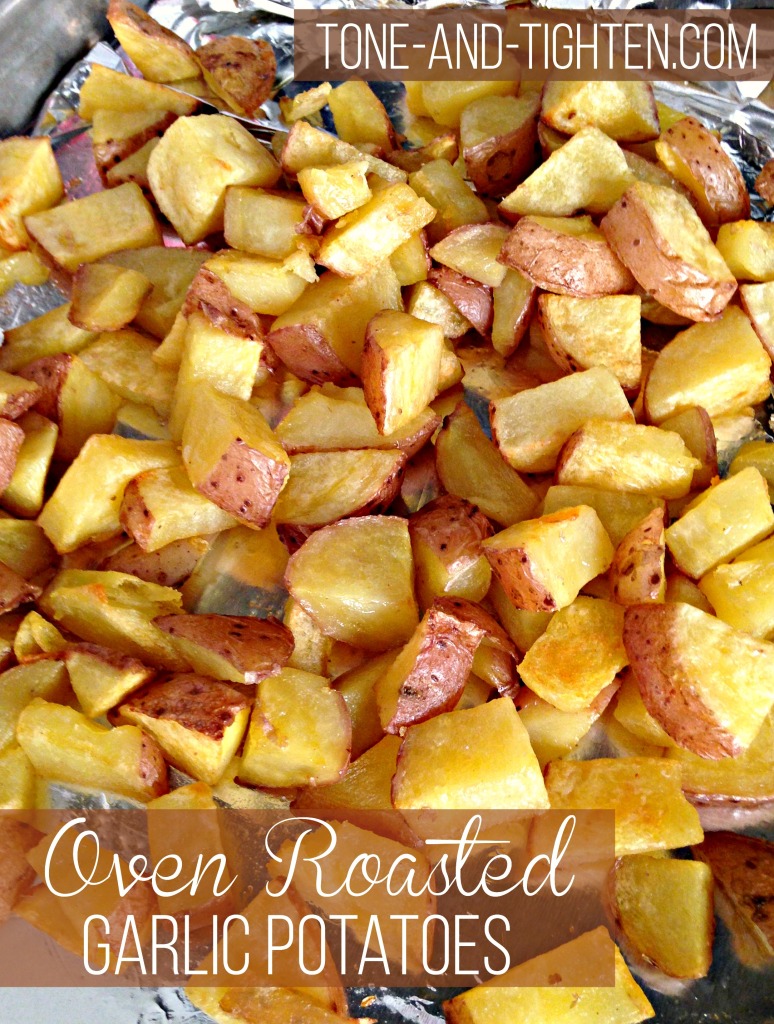 Oven-Roasted Garlic Potatoes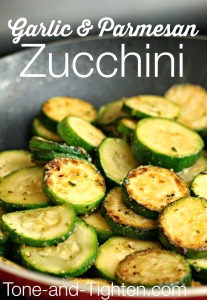 Garlic and Parmesan Zucchini
Make it happen,
Jared
By Jared Beckstrand