Workouts, recipes, motivation, tips, and advice all right to your inbox! Subscribe to Tone-and-Tighten.com using the red bar up at the top of the page.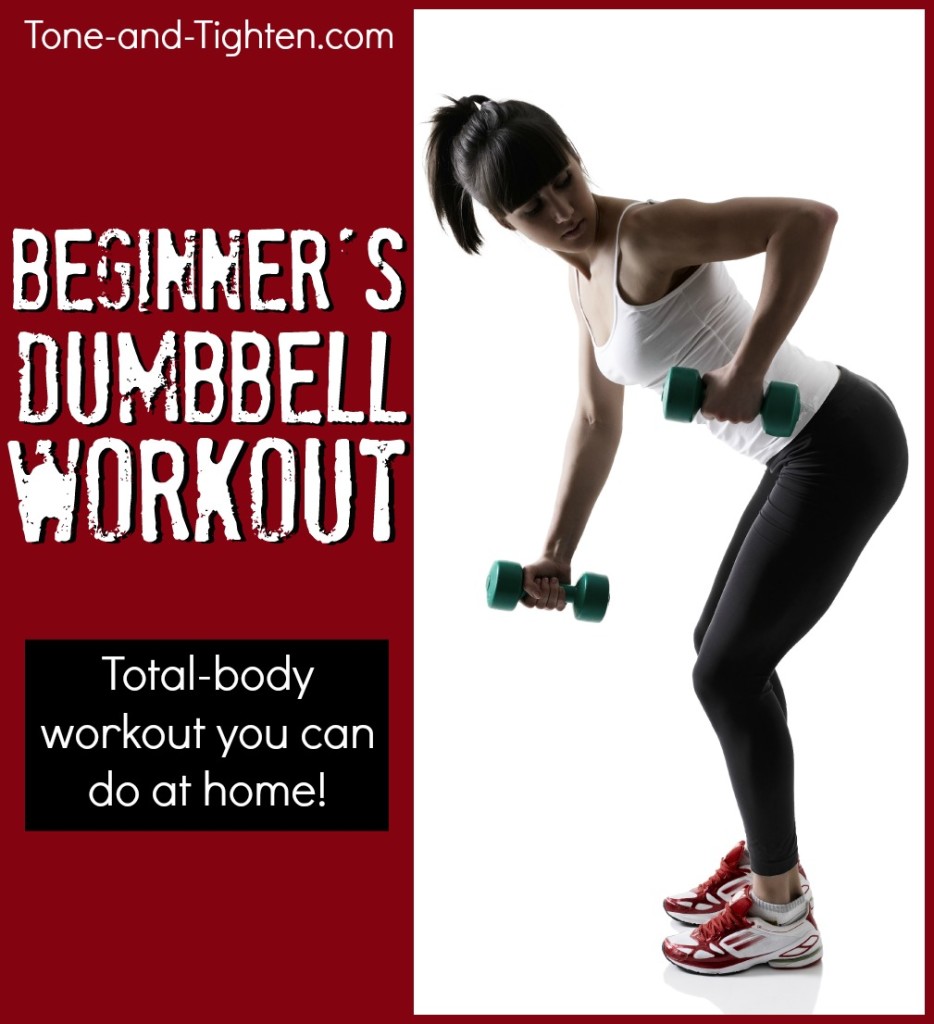 A lot of people don't realize it, but there are actually numerous health benefits to working out with weights. From improved cardiovascular health and muscle strength to better self image and confidence, if you haven't tried weight training before you should totally get on board! I have found that oftentimes people would love to try weight training, they just don't know where to start. Today on Tone and Tighten I wanted to share one of my favorite total-body workouts that you can do at home with just a pair of dumbbells. Hope you like this one!
I am actually a huge fan of combining resisted exercises. Why spend time working out just one body area when you can get twice the burn in the same amount of time?! Below you will find five of my favorite combination exercises that are designed to sculpt and tone your entire body.
 The Workout
Thrusters (10 reps)
Why just squat when you can squat with a military press?!
Lunge with dumbbell curl (10 on each leg)
Side lunge with lateral deltoid raise  (10 reps each leg)
While performing a side lunge, raise your arms out to the sides as in performing a lateral deltoid raise. 10 reps on each leg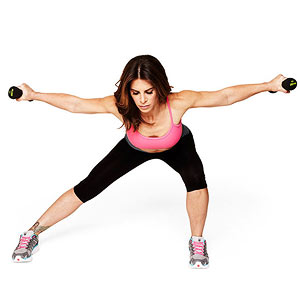 Plié squat with triceps extension (10 reps)
get into a plié squat position with your feet spread wide and your toes pointed out. Hold your dumbbells over your head.slowly bend your elbows to 90° (the weights are now behind your head) and drop down into a plié squat. Return from the plié position and press the dumbbells.
High plank with march (10 marches each leg)
Get into a high plank position – on your hands and toes as in preparing to perform a push up. Keep your back flat and your abs tight and alternate lifting your feet off the ground as if "marching" them up towards the ceiling.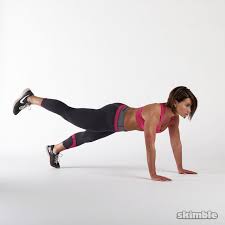 Repeat this series of exercises 3 times total for a quick, at-home, total-body burner!
Looking for more amazing at-home workouts just like this one? Tone and Tighten has you covered!
Our 8-Week Beginner's Workout Plan features over 50 workouts, 15 healthy and delicious recipes, tips, motivation and more to help you achieve your fitness goals! Check it out here!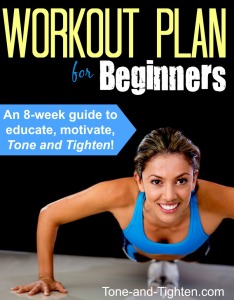 Questions? Comments? Concerns? Success stories? Funny jokes? I would love to hear them all! Let me know what's on your mind by leaving a comment below or emailing me at ToneandTightenFitness{at}gmail.com