Our Weekly Workout Plans feature just a few of the hundreds of workouts on Tone and Tighten
Click here to see them all!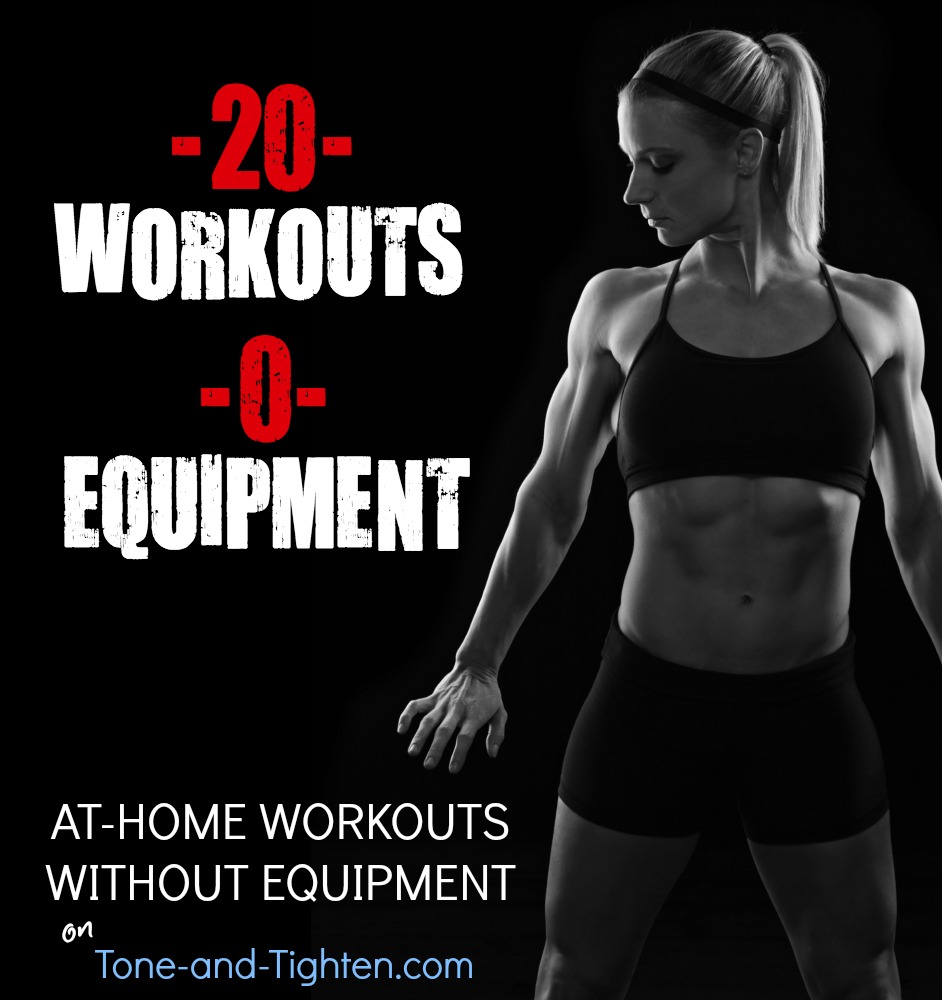 No gym? No equipment? NO PROBLEM! One of the common misconceptions I often encounter from readers is that they don't have access to a gym or even a lot of equipment at home and therefore it's really difficult for them to workout. Nothing could be further from the truth! It's completely possible to lose weight, gain muscle, and progress towards your fitness goals using nothing but bodyweight exercises. Case in point – my "Weekly Workout Plan"! I'm sharing 20 of my favorite "no-equipment" workouts here on T&T. Your job is to pick at least 5 that appeal the most to you and get them done this week! It's going to be a lot of fun… et's get started! 

Ready to take your results to the next level? I wrote two 8-week workout plans specifically for you!
Our 8-Week Beginner's Workout Plan features over 50 workouts, 15 healthy and delicious recipes, tips, motivation and more to help you achieve your fitness goals! Check it out here!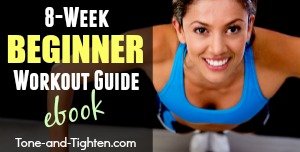 Looking for something a little more difficult? Our follow-up ebook, the "8-Week Advanced Workout Guide" takes your results to a whole new level! Over 75 workouts to push you harder and yield incredible outcomes! Learn more here!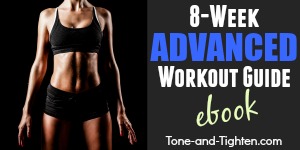 Make it happen,
Jared