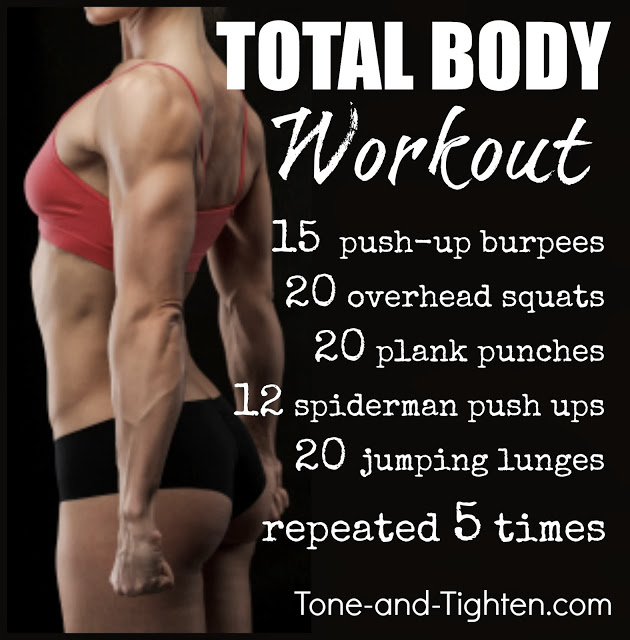 Well, it's official – Christmas is less than one week away! I don't know if your house is anything like mine, but with a four-year-old and a six-year-old this is shaping up to be the longest week of the year! Don't let last-week holiday stress get you down – our "12 Days of Fitness" series today features a killer, at-home, total-body workout. In my opinion, these are the best exercises to do to work the most muscle groups throughout your body. No time to go to the gym? No problem with these 5 moves guaranteed to work you head to toe!
You'll find something for everyone in our "12 Days of Fitness" series
Like we would start with anything else, right? I know Burpee's are rough – but I challenge you to find a better, total body exercise anywhere out there.
15 reps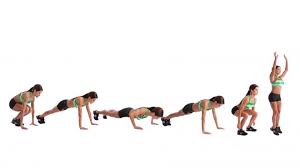 A great total body exercise if done correctly. Use a broom, mop, golf club, towel, stick, etc. to hold over your head. Maintain good posture emphasizing extension for your entire back as you go down into a squat.
Planks are killer ab exercise; Throw a punch in there and all of a sudden we're hitting everywhere from arms to legs!
20 repetitions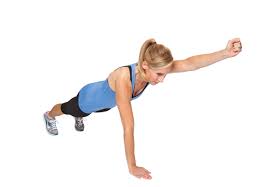 Another one of my favorite exercises – killer for the abs and hips while you're throwing your push-ups!
10-20 reps (try to push yourself!)


Jumping Alternating Lunges
Great for cardio- great for the legs and butt.
10 times each leg
Perform this circuit 5 times for a complete, total-body workout that you'll for sure feel tomorrow!
Any suggestions for the site? Questions about health of fitness in general? I would love to hear from you! Please feel free to leave comments below or you can always email me at toneandtightenfitness@gmail.com.

By Jared Beckstrand