Workouts, healthy recipes, motivation, tips, and advice all right to your inbox! Subscribe to Tone-and-Tighten.com RIGHT HERE and get our FREE "Beginner's Guide To Weight Loss" ebook!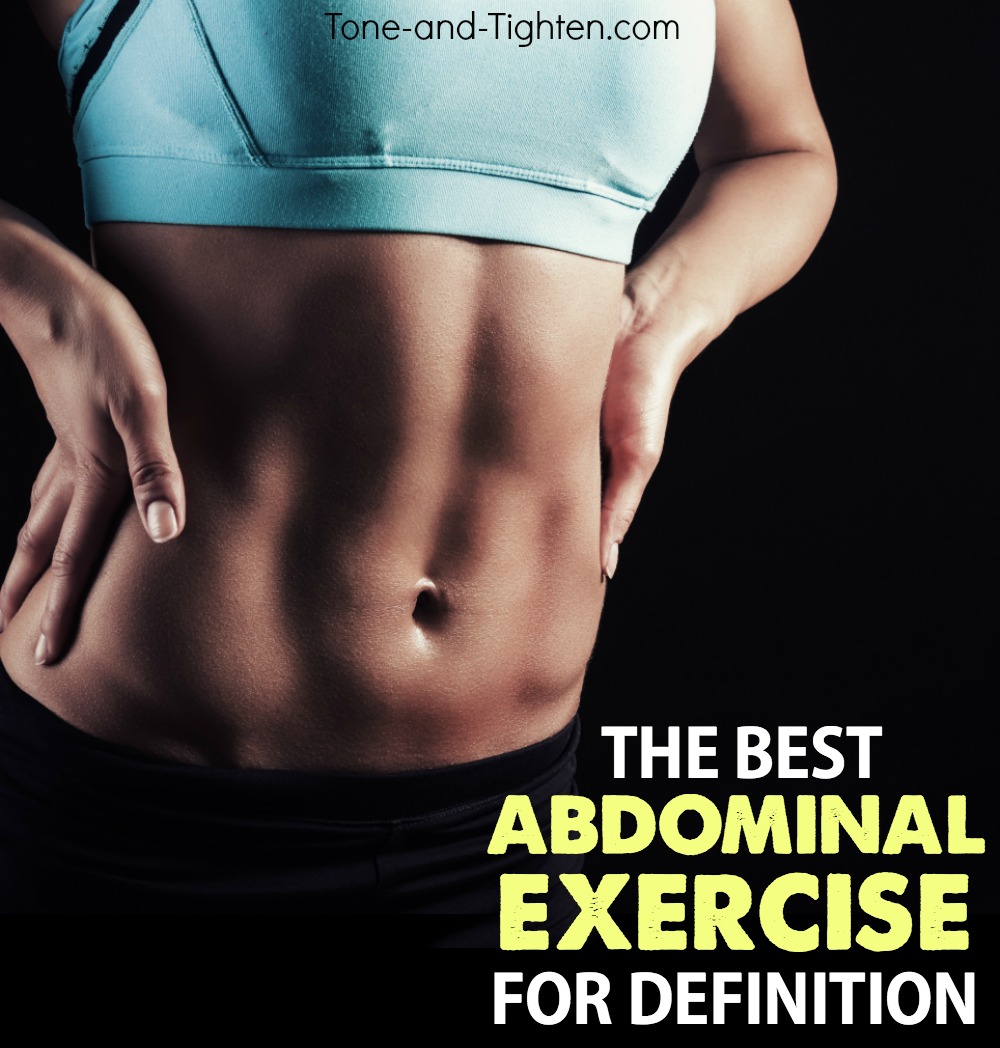 Sick of doing hundreds of sit ups and crunches and not seeing the results you're after? The problem could actually be a little deeper than you think…
Sit ups and crunches are great exercises for one very specific part of your abs – your rectus abdominis muscle. When we refer to "abs", the rectus is only one out of 4 key muscle groups that you need to be training in order to chisel out that amazing six pack and really make your midsection pop. Today on Tone-and-Tighten.com we'll discuss some of these ab muscles and share one amazing exercise you need to be doing in order to maximally train them. Here we go!
Got social media?? Follow T&T on Pinterest, Google +, Facebook, and Twitter!
Your "abs" are actually a collection of four different muscles throughout your midsection. These are:
1. Rectus abdominis: The "six pack" muscle. It runs from the bottom of your lowest ribs to the top of your pelvis. This one is primarily activated as you do sit ups, crunches, reverse crunches, and any activity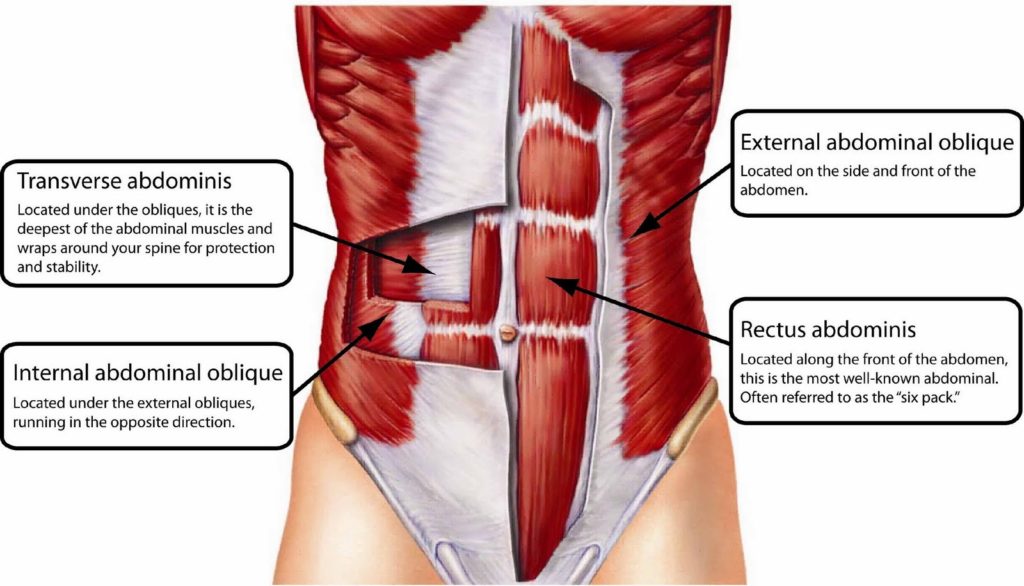 where are your shoulders are coming closer to your hips.
2 and 3. Internal and Extertal obliques: Both of these muscles make up the outside or lateral wall of your abdomen. These muscles are primarily responsible for rotation motions in your trunk as well as side bending. If you're interested in getting rid of the "muffin top" then these are the muscles to train.
4. Transverse abdominis: The unsung hero of the ab world and the topic of today's post. Your transverse abdominis runs from the lowest five vertebrae of your spine, wraps around your sides, and attaches to a broad, flat tendon down the middle of your abs. This is the muscle you use when you try to suck in your stomach. It is a key muscle in bracing our spines and should be active whenever we try to lift anything (squatting, dad lifting, etc.).  Because its main purpose is to increase abdominal pressure and brace our spine during activity, functionally this muscle weighs a vital role. Because it also serves to suck in our stomach and makes us look a little thinner, aesthetically it also plays a vital role. If you want a stronger, thinner, more-toned midsection – it's time to start training that transverse abdominis a little more aggressively!
So now that we have established the importance of the transverse abdominis muscle and you can't wait to start to see your results from training it, the question remains – how do we even train the transverse abdominis muscle?! As I mentioned previously – don't waste your time with thousands of sit ups and crunches… the best exercise for you is a plank!
How does one properly do a plank? I actually shot a video explaining it! Here are some key tips to proper plank form:
But what about if planking is painful? Why would my back hurt when I plank? There are 3 main reasons why your back might hurt when you plank. They are:
Straight planks are an awesome, beginner-level exercise. If you're looking to take your ab game to a whole new level, there are dozens of plank variations that will target different specific muscles in your abs as you hold these various positions. Check out 25 of my personal favorite plank variations here:
Finally, let's put it all together. Check out the following two workouts: I've put various planks together into non-stop hold positions that are sure to blast your abs from every possible angle. Warning – these are not of the faint of heart! Try them out: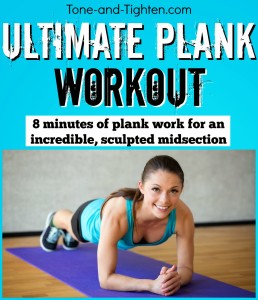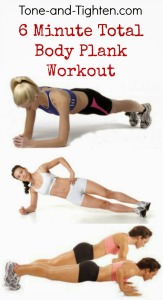 Take your results further and carve out your best midsection yet with the fantastically simple yet incredibly effective plank exercise!
Questions or comments for Jared? I would love to hear from you! Leave me a comment below or email me at Jared{at}ToneandTightenFitness.com
Make it happen,
Jared