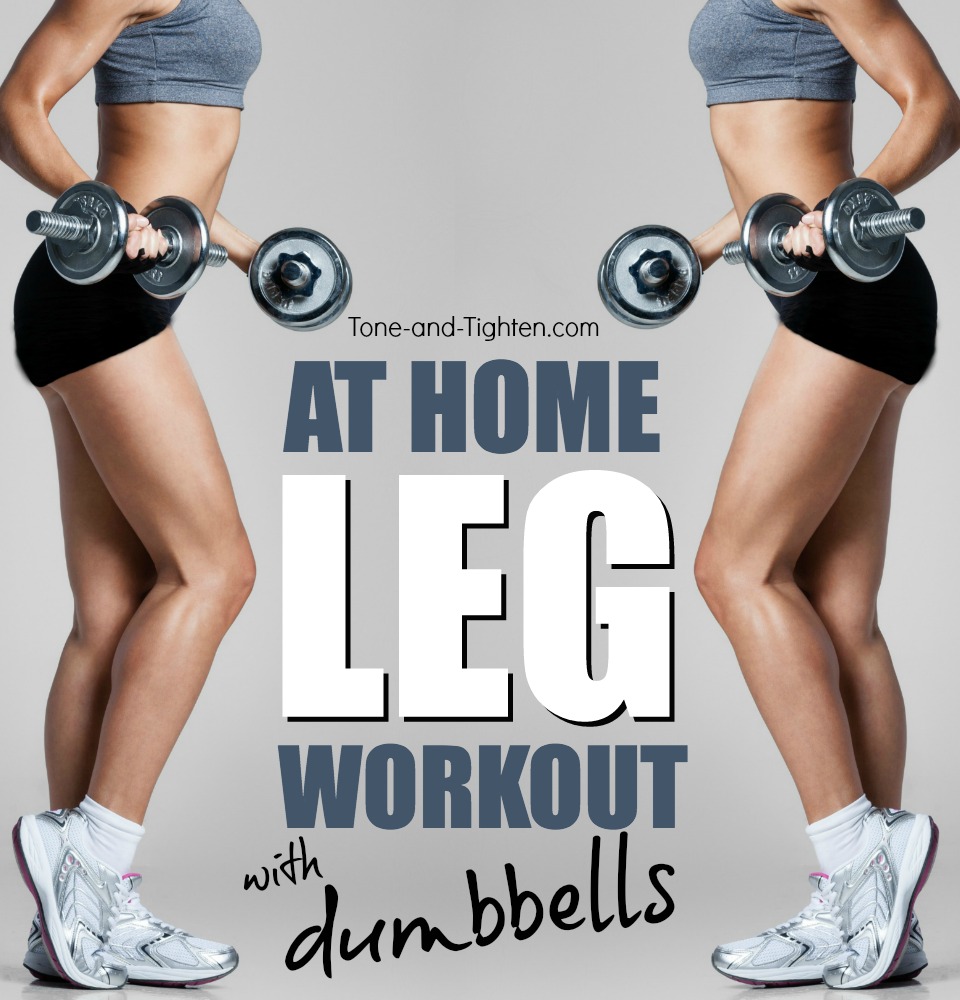 Looking for a quick way to sculpt strong, sexy legs at home? With the right combination of strength training and plyometrics you can do just that – and in minimal time, too! This workout features 4 great legs exercises – working the quads in front, the hips on the sides, and the butt in the back (we even threw in some plyo/cardio for good measure!). Best part is – it only takes about 20 minutes to complete the whole thing! So grab your dumbbells and let's go to work!
Weekly highlights, new giveaways, and BONUS workouts!
Subscribe to our email list by using the red box at the top of this page.
1. Dumbbell Squats – 20 reps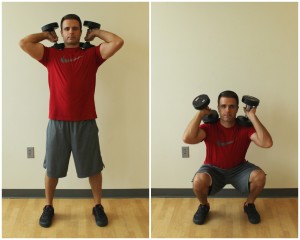 Dumbbells up on your shoulders – keep your core tight, your head high, and your chest back as you drop to a 90 degree bend in your knees (thighs parallel to the ground).
2. Slide Lunges – 10 reps each side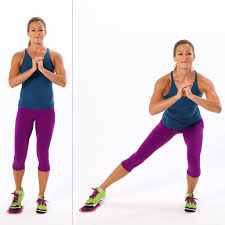 Have you ever done slide lunges? Once you do you'll never go back! One of the absolute best exercises out there for your inner thighs. A towel works great on hardwood/tile; a stiff paper plate works well on carpet.
3. Dumbbell Deadlifts – 10 reps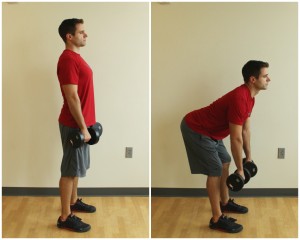 Tone your glutes with some deadlifts! Keep your back straight and shoulders back. Pull through your glutes and squeeze your butt at the top.
4. Box/bench Jumps – 20 reps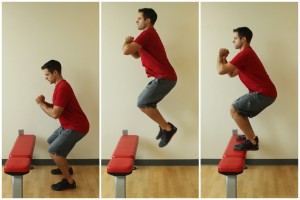 The last exercise is a little plyo/cardio combo! No bench or box? No problem! Stairs work great and so do very STURDY chairs! Bonus – squatting before leaping recruits even more muscle action!
Repeat 3-4 times through for a killer at-home leg day!

CONGRATULATIONS! You just nailed this workout!
Looking for more amazing at-home workouts just like this one? Tone and Tighten has you covered!
Our 8-Week Beginner's Workout Plan features over 50 workouts, 15 healthy and delicious recipes, tips, motivation and more to help you achieve your fitness goals! Check it out here!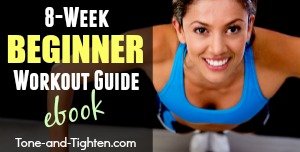 Looking for something a little more difficult? Our follow-up ebook, the "8-Week Advanced Workout Guide" takes your results to a whole new level! Over 75 workouts to push you harder and yield incredible outcomes! Learn more here!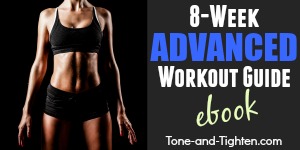 Make it happen,
Jared