Workouts, recipes, motivation, tips, and advice all right to your inbox! Subscribe to Tone-and-Tighten.com using the black bar up at the top of the page.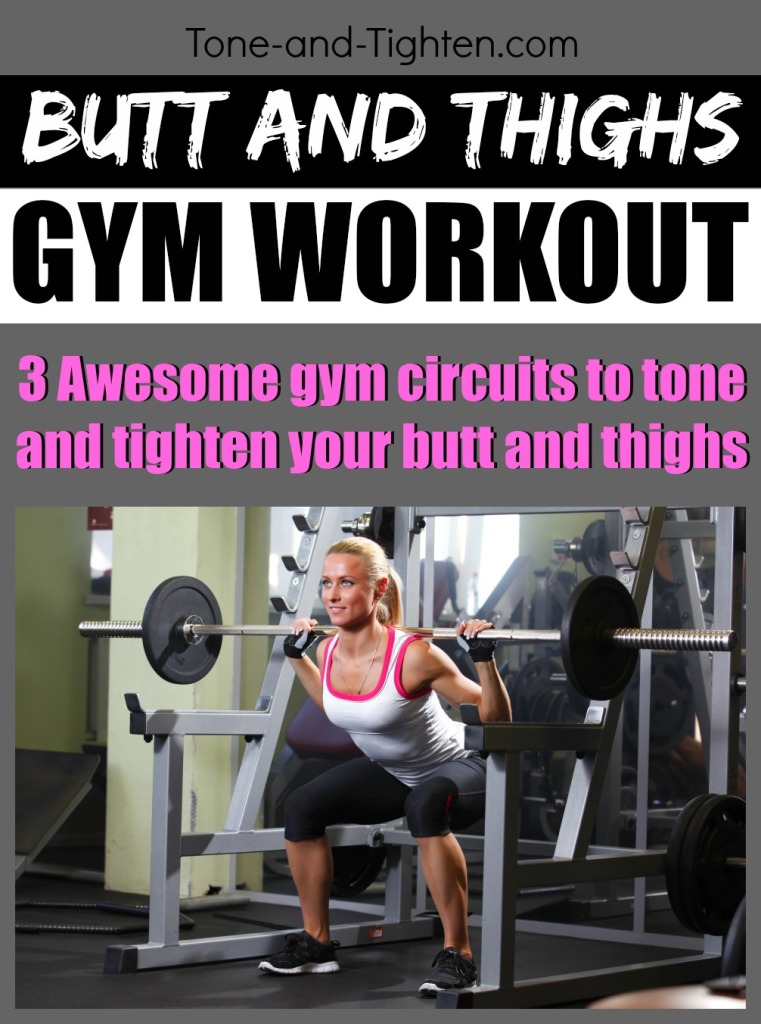 The best gym exercises for your butt and hips
Who out there is completely and totally satisfied with the way their butt and hips look? Alright – that .05% of you are excused from reading the remainder of this post! The rest of us – let's do some work! Today I wanted to share one of my favorite workouts you can do in the gym to sculpt out an amazing tush and strong, sexy legs. Part of one of my favorite workout series here on Tone and Tighten, the "What I Worked Wednesday" series where I share some of my favorite gym workouts with you. Ready for this one? Here we go…
You guys know me – I'm a huge fan of circuits. Mainly because I rarely have any more than an hour MAX in the gym and I want to maximize my time there. That being said, we'll do 6 exercises in 3 circuits to target your butt, thighs, and hips.
Warm-up
Spend 5-10 minutes on a treadmill, elliptical, or bike.

Circuit 1
Squats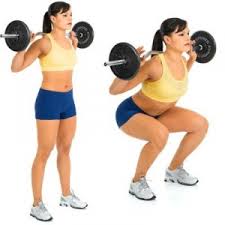 Load up a bar, keep your head and chest high and drop down until your thighs are parallel. Squeeze your butt together as you return to a standing position.
10 reps and then on to Roman Chair Extensions
Roman Chair Back/Butt Extensions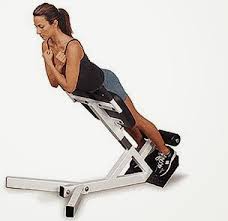 Grab some weight for an added butt bonus. You'll feel this one in your lower back and hamstrings – just make sure you're squeezing the glutes throughout the motion.
10 reps and then back to Squats
Repeated 3 times

Circuit 2
Deadlifts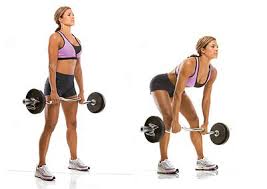 Another one of my favorites for the core, butt, and back. Knees are shoulder-width apart and right over toes; keep your head up and back straight (get your butt below your knees) as you drive up into standing. Slowly return to the starting position to complete the rep
10 reps and then on to Resisted Donkey Kicks
Resisted Donkey Kicks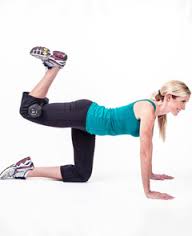 Taking our "regular" donkey kicks to a whole new level by adding some resistance to it. Pinch a dumbbell behind your knee as you raise your foot up towards the ceiling.
10 reps and then back to Deadlifts
Repeated 3 times

Circuit 3
Cable Hip Abduction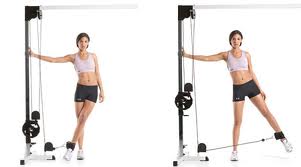 Focusing on the side of the hips and gluten with this one. Securely stand holding on to the cable machine. Keep your body upright (the tendency is to lean the opposite direction of the kick) as you squeeze your butt and lift your leg out to the side.
10 reps and then on to Bosu Squats
Bosu Squats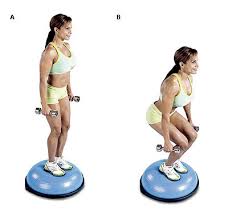 Great way to finish off the workout as now we're going to kick on the smaller muscles in your hips and legs by adding some stability work. Feet shoulder-width apart, Chest high and head up as you drop as low as possible into a squat. For an added bonus, grab a kettle bell and go goblet-style on the Bosu!
100 reps and then back to Cable Hip Abduction
Repeated 3 times

Get more great workouts from Tone and Tighten delivered right to your inbox! Subscribe to Tone-and-Tighten.com using the black bar located at the top of your screen.
Make it happen,
Jared
By Jared Beckstrand