Looking for more great workouts? Tone and Tighten has you covered! Check out our workout index here!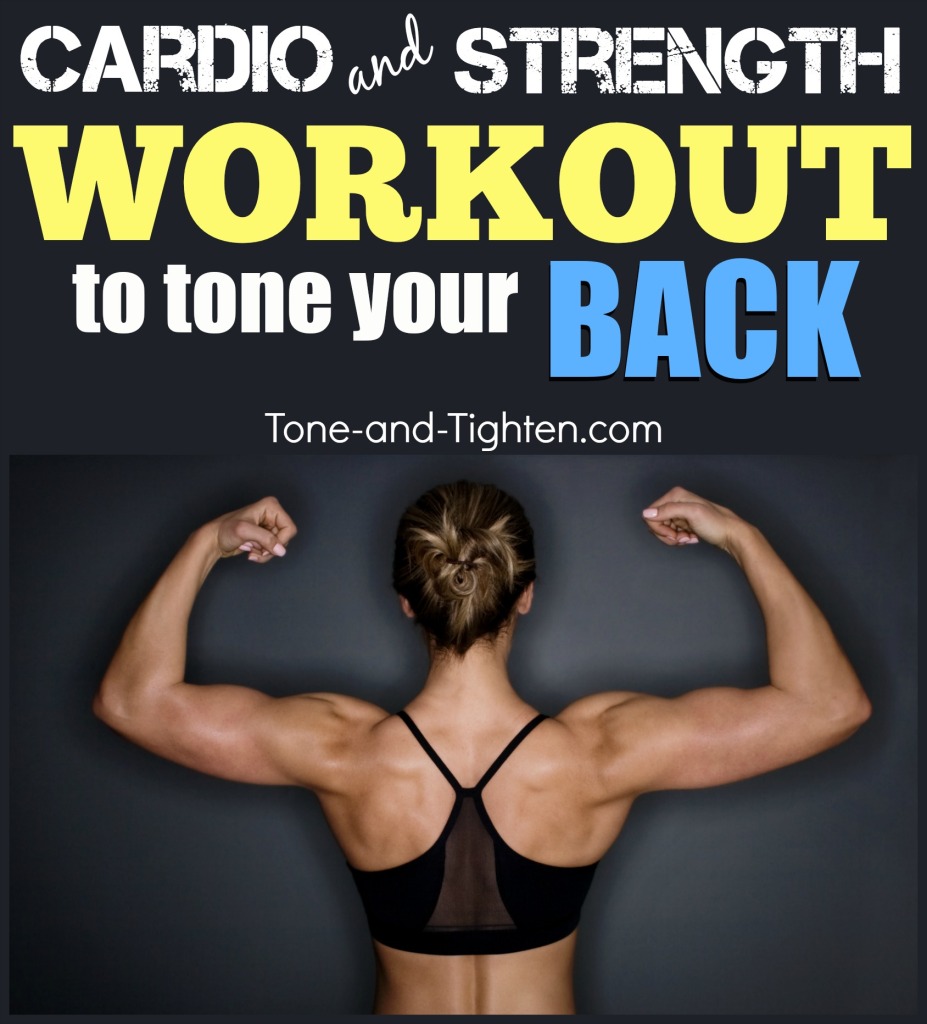 Sculpt a strong, sexy back with this killer combination of strength training and cardio!
A strong back is essential for a lifetime of healthy activity. That, and it looks amazing in tank tops and swimsuits! Today I am sharing one of my favorite back workouts in the gym to tone strong muscles and sculpt incredible definition. We will be doing some of the best strength training exercises for your back and combining them with some rowing for bonus killer cardio! Hope you're ready for this one…

The workout
Warm-up: 10 minutes on the row machine at a comfortable pace. Get comfortable on this bad boy – will be revisiting it a couple of times during this workout!
Start with your left hand and left me on a bench; your right foot on the floor and your right hand grasping a dumbbell. Keep your back straight as you pull the dumbbell up into your chest/armpit area; your right elbow should get all the way behind you (up to the ceiling).
Three sets of 10 reps on each arm
When seated at the pulldown machine, the bar should fit snugly but comfortably over your thighs to hold you in place. Reach up and grab the bar over your head. Squeeze the muscles in your back to pull the bar straight down towards your chest. Slowly return to the starting position.
Three sets of 10 reps
5 minutes– Try to get at least 1000 m (going to be a pretty good pace).
One of my favorite exercises to strengthen the lower back. I just the support on the Roman chair so that it hits you about mid quad. If it is too hi it will impede your torso from going through the full range of motion.
Three sets of 15 reps
Renegade Rows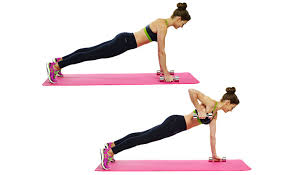 Another favorite for the back, chest, arms, and core! Start in push up position with your hands grasping some dumbbells. Shift your weight to the left hand and row the right dumbbell up to your chest/armpit area. Slowly return to the starting position and then repeat with the left hand. Added challenge – add a push up between your rows!
3 sets of 10 on each arm
5 minutes – try to get at least 1100 meters (Going to be a "bust it" pace at the end of all of this! This totally taps everything out; give it all you've got!!)
YOU DID IT!
Totally shredded through an amazing gym workout to sculpt a strong and sexy back!
If you liked this one, share a little love on social media. Use the colored boxes below for easy sharing on Facebook, Twitter, Google+ and Pinterest!
Looking for more great gym workouts? I've got your covered…
4 Exercise Total Body Gym Workout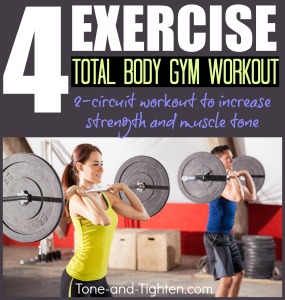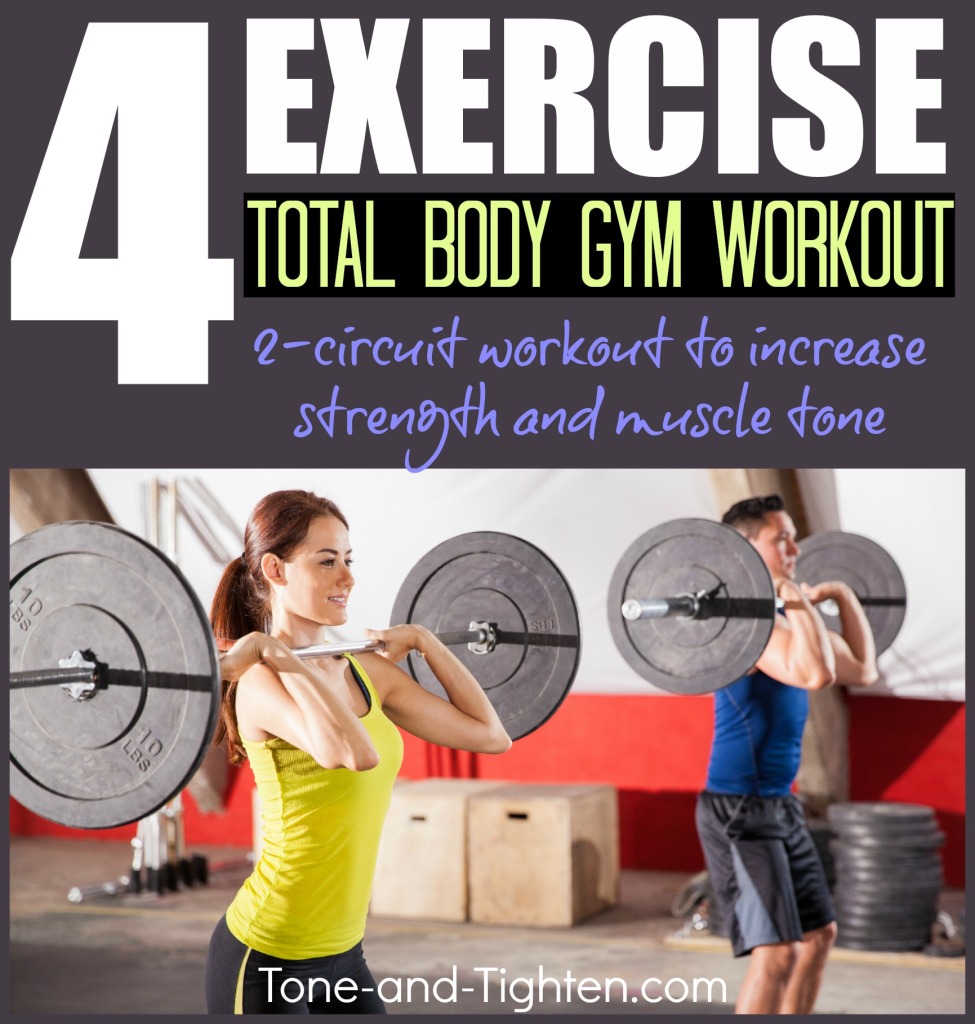 Make it happen,
Jared
By Jared Beckstrand