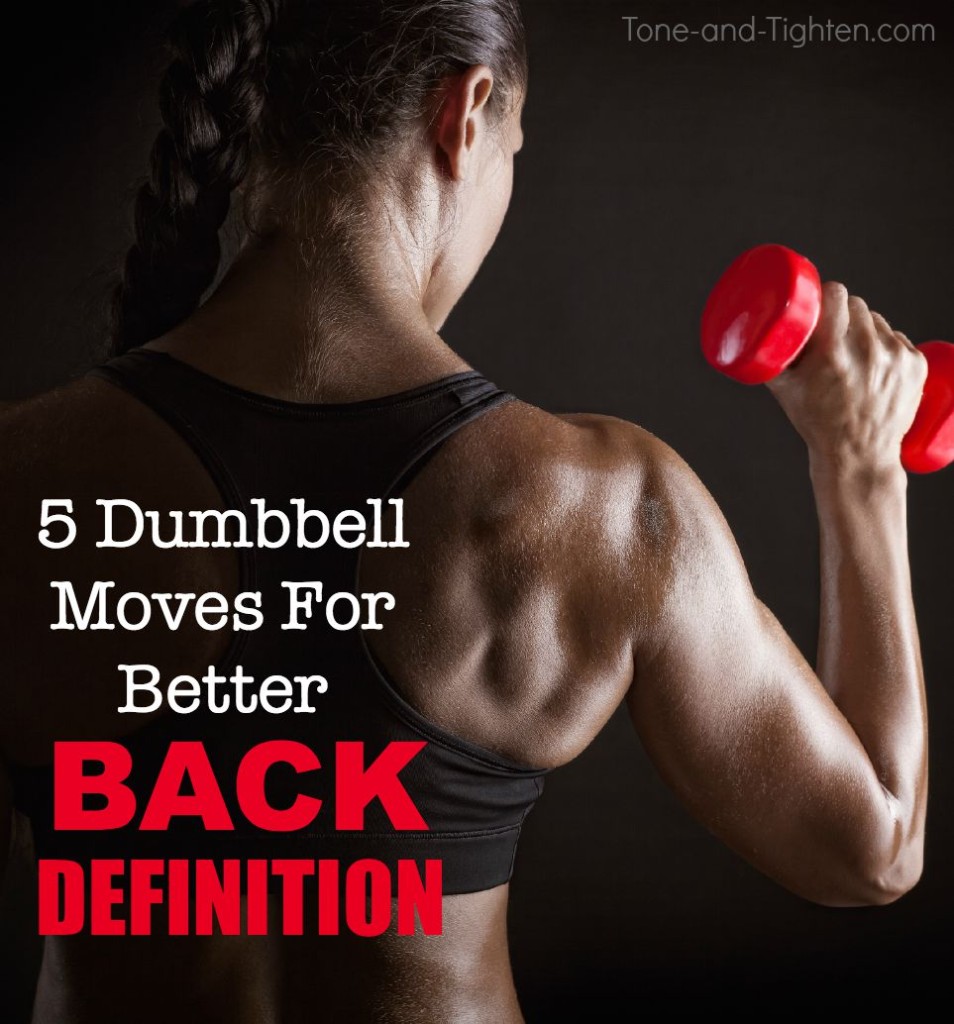 Sculpting a sexy, defined back doesn't have to take hours of your time or a gym membership with access to a lot of expensive equipment. With the right exercises you can decrease dreaded "bra bulge" and tone a shapely back. Today on Tone-and-Tighten.com I wanted to share one of my favorite at-home back workouts with just a pair of dumbbells to be used as resistance. Keep reading below for more! 
We'll run this one in an interval format. You'll perform each exercise for 40 seconds, rest for 20, and then move on to the next exercise until we get through all of them. We'll spend some time working the upper as well as the lower back on this one, so I never felt like a rest was really warranted on this one. I know it sounds like a lot, but I'm confident you can hang with it!
The Workout
Renegade Row – 40 seconds on, 20 seconds off
One of my all-time favorite at-home back exercises! Hold the plank as steady as possible while performing alternating dumbbell rows. (For an added bonus try a push up between each rep)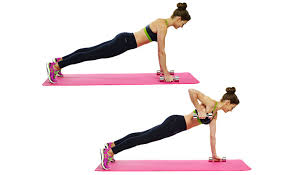 Single Leg Bridges – 40 seconds on, 20 seconds off
Great for the lower back, but nukes the glutes as well!

Bent-Over Row – 40 seconds on, 20 seconds off
Remember to keep your lower back straight and hinge at the hips – not roll at the spine.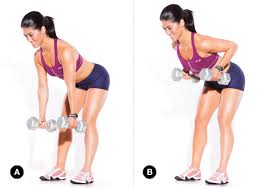 Swimmer – 40 seconds on, 20 seconds off
Great for the entire spine. Alternate lifting opposite arm/leg. You'll be tired at this point, but stick with it!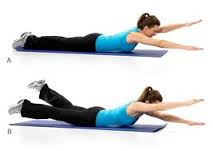 T Plank – 40 seconds on, 20 seconds off
Finish up the circuit with a great exercise for your upper back including shoulder stability. Start in a high plank and roll into a T plank on your left hand, hold for 5 seconds, then slowly switch over to your left. Hold for 5 seconds.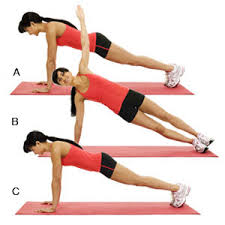 Pretty good circuit, huh? I've got great news – you only have to complete 2 more sets!
3 sets total for an amazing 15-minute back workout!