Got social media?? Follow T&T on Pinterest, Google +, Facebook, and Twitter!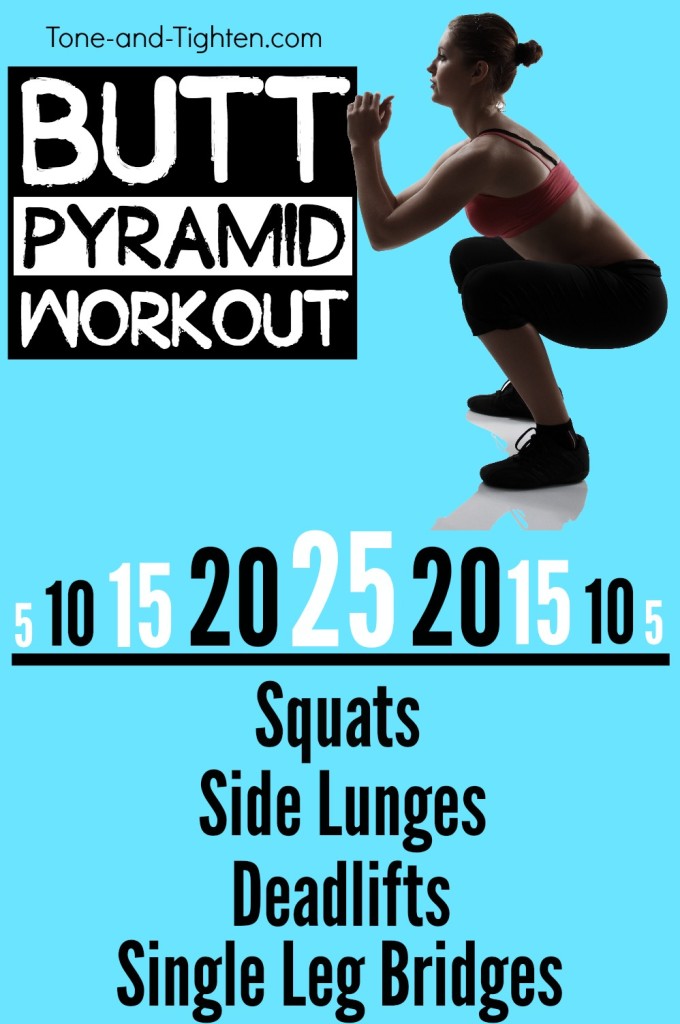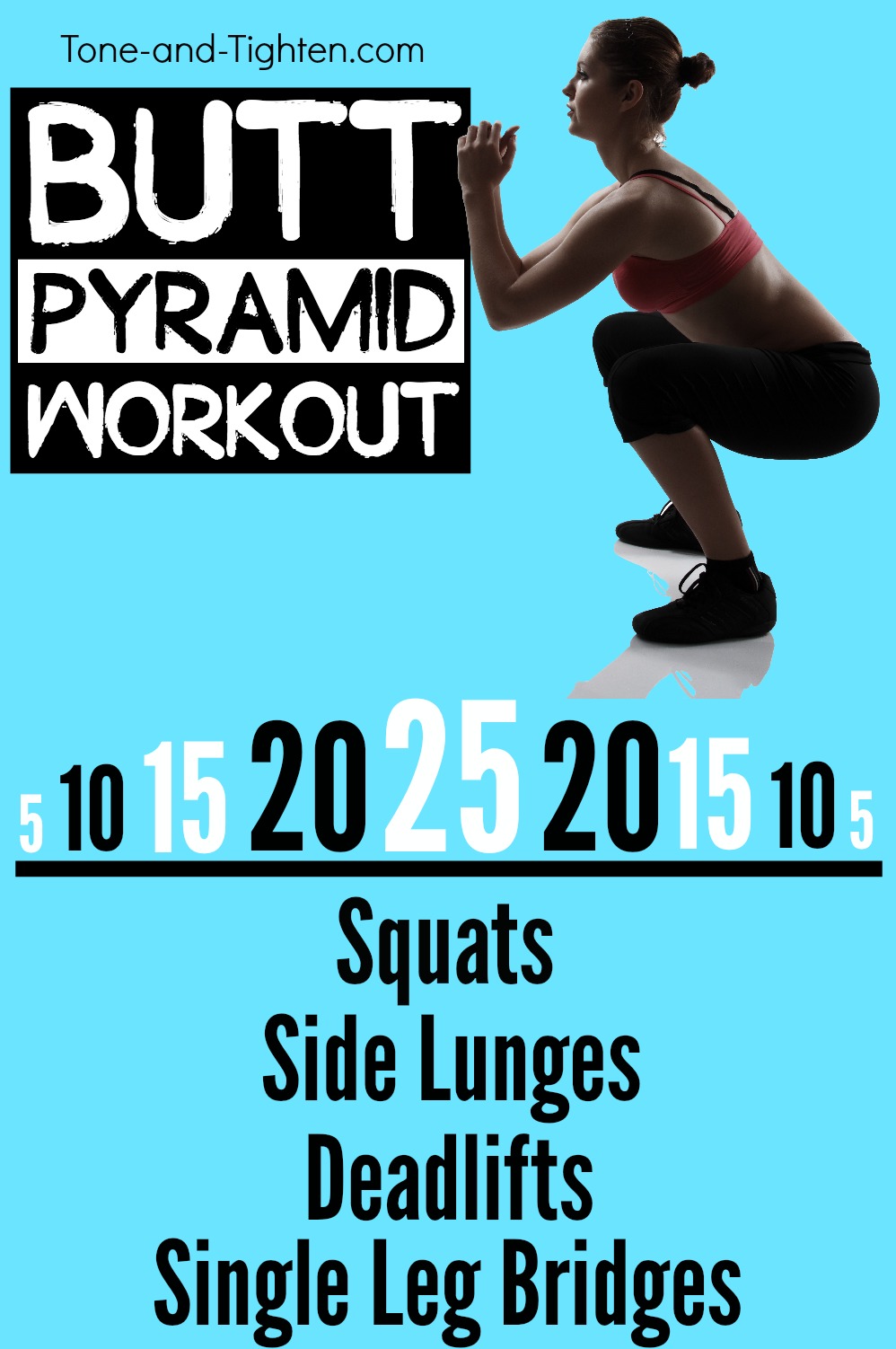 Are you strong enough to climb the pyramid?
Pyramid workouts are one of my favorite ways to tone and tighten. The progressively increasing reps is a great way to fatigue a muscle; the progressively decreasing reps is a great way to really max it out and ensure maximum benefit from your workout. Today's pyramid is all about the booty – shape amazing glutes with this awesome at-home workout – no equipment required!
For this workout all you'll need are the following 4 exercises. You'll perform all four in sets of the following number of reps…
5, 10, 15, 20, 25, 20, 15, 10, 5
115 fun-loving reps of each of these butt-blasting exercises!
1. Squats

Emphasis on smashing the glutes at the top of the squat
2. Deadlift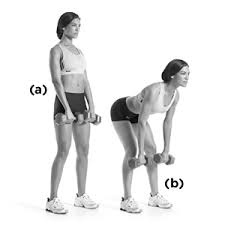 Keep your back straight and hinge forward at the hips (don't roll your back). Bonus if you have some dumbbells lying around for some resistance!
3. Side Lunges

Alternating side-to-side. The number of reps for the set is EACH LEG! You're welcome! 🙂
4. Single Leg Bridges

Some glute-smashing pulses just to tap things out! Reps is number per EACH LEG on this one as well!)
You totally got this one! Your butt will thank you for it, I promise!
 Looking for more great pyramid workouts? Click the pictures below!
Looking for more amazing at-home workouts just like this one? Tone and Tighten has you covered!
Our 8-Week Beginner's Workout Plan features over 50 workouts, 15 healthy and delicious recipes, tips, motivation and more to help you achieve your fitness goals! Check it out here!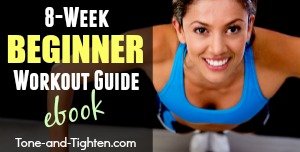 As always, I love to hear from Tone and Tighten's readers! If you have a question, comment, or workout idea please don't hesitate to ask! Leave a comment below or email me at TonenandTightenFitness{at}gmail.com
Make it happen,
Jared