Workouts, healthy recipes, motivation, tips, and advice all right to your inbox!
Subscribe to Tone-and-Tighten.com RIGHT HERE and get our FREE "Beginner's Guide To Weight Loss" ebook!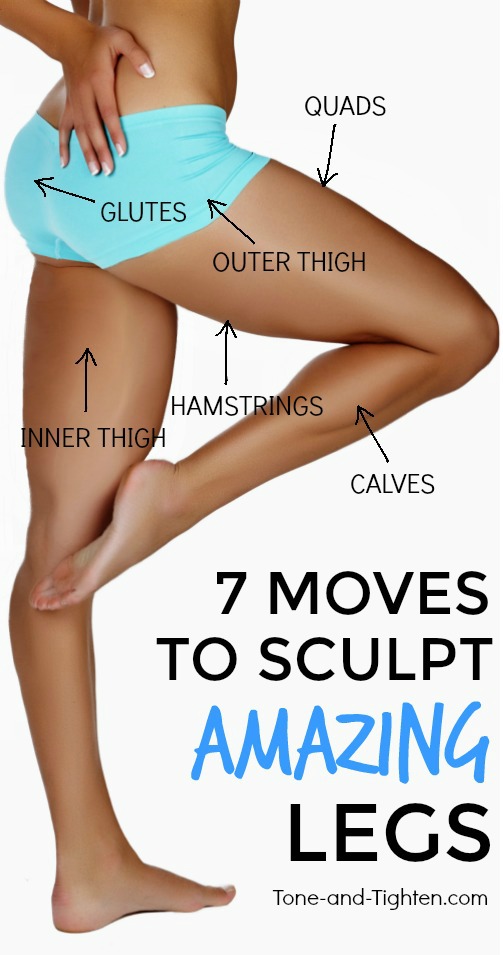 Lots of people come up with lots of excuses.
"I don't have the time."
"I don't have the equipment."
"I can't do some of these harder workouts"
These are things I hear in my comments and emails all the time.
Well here at Tone-and-Tighten.com our specialty is producing "real fitness for real people". It's our goal to help you realize you don't need a lot of time, a lot of equipment, or even crazy high-intensity exercise to get in an amazing workout that's killer effective.
Today I'm sharing with you one of my favorite 30-minute bodyweight workouts that's guaranteed to tone and shape the legs, butt, and hips you've always dreamed of! 
Interested in more amazing at-home workouts just like this one? Tone and Tighten has you covered!
Our 8-Week Beginner's Workout Plan features over 50 workouts, 15 healthy and delicious recipes, tips, motivation and more to help you achieve your fitness goals! Check it out here!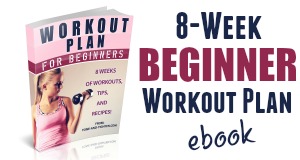 Looking for something a little more difficult? Our follow-up ebook, the "8-Week Advanced Workout Guide" takes your results to a whole new level! Over 75 workouts to push you harder and yield incredible outcomes! Learn more here!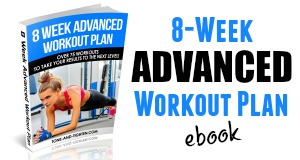 The Workout

For this workout, we'll follow a 45/15 interval format.
You'll perform an exercise for 45 seconds, rest for 15 seconds, then move on to the next exercise for 45 seconds.
You get a 1-minute rest in between each round of sets. Here we go!
Join me in this workout by pushing "PLAY" on the YouTube video below!
Warm Up
It's important to get blood flowing and muscles primed prior to starting any workout. Here's my favorite 3-minute at-home warm up:
1. Total Leg – Air Squats

One of my favorite leg exercises because it works so many muscles in one simple move! Go down as low as you can – thighs parallel if possible. 45 seconds on, 15 seconds off
2. Butt – Glute Bridges


Focus on squeezing your glutes at the top of the contraction for a firmer, rounder butt. 45 seconds on, 15 seconds off
3. Hamstrings – Quadruped Hamstring Curl


Squeeze through the back of the leg as you take your heel up towards the back of your head – 25 seconds left, 25 seconds right, 10 seconds off
4. Outer Thigh – Traveling Side Lunges
Perform a lateral lunge onto your left leg 5 times, then onto your right leg 5 times – 45 seconds on, 15 seconds off
5. Inner Thigh – Scissor Kicks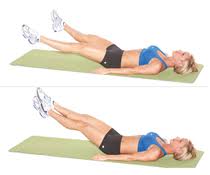 Great for your inner thighs AND lower abs! Two of the hardest places to hit – 45 seconds on, 15 seconds off
6. Quads – Walking Lunges
Focus on squeezing the quad with each successive walking lunge – 45 seconds on, 15 seconds off
Either on the floor or on the stairs; can be done in a plie squat position if you want an added challenge – 45 seconds on, 15 seconds off
REST 1 MINUTE
Repeat the whole circuit 3 times total
Looking for more amazing leg workouts? Tone and Tighten has you covered!