Workouts, recipes, motivation, tips, and advice all right to your inbox! Subscribe to Tone-and-Tighten.com using the red bar up at the top of the page.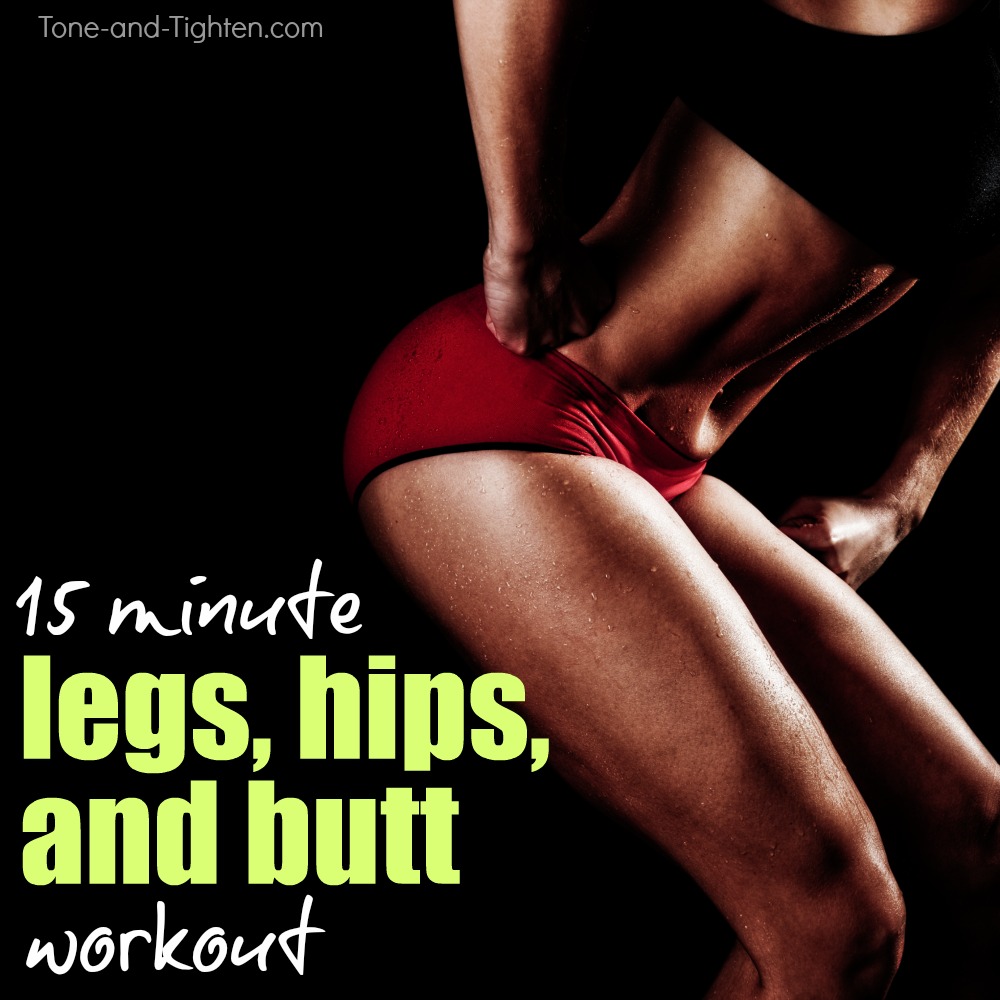 Look – it's a busy week! Trust me – if anyone gets that I do! Between the holiday parties, the last-minute shopping, and trying not to go crazy if your kids are out of school – don't forget to take some time for yourself and get in a good workout! Trust me – it's a great way to alleviate a lot of holiday stress! Today I wanted to share one of my personal favorite at-home leg workouts that only takes 15 minutes! It's a great way to get the heart rate up and calories roasted all from the comfort of your own living room! Let's do this one!
The key behind this one is we're going to be coming at you in rapid-fire. We'll do 7 exercises for one minute each, rest for a minute, and then run through all 7 again. Ready for this one? Starts right now…
1. Air Squats (One Minute)
2. Speed Skaters (One Minute)
3. Alternating Jump Lunges (One Minute)
4. Single Leg Bridges (One Minute)
5. Side Plank with Leg Lift (30 seconds left, 30 seconds right) (One Minute)
6. Heel Raises (One Minute)
7. Plank with Marching (One Minute Alternating)
Again – you'll got through this circuit once, rest for one minute, and then run through it one more time!
Looking for more amazing at-home workouts just like this one? Tone and Tighten has you covered!
Our 8-Week Beginner's Workout Plan features over 50 workouts, 15 healthy and delicious recipes, tips, motivation and more to help you achieve your fitness goals! Check it out here!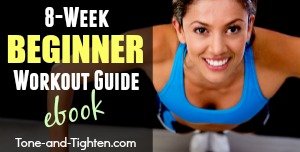 Looking for something a little more difficult? Our follow-up ebook, the "8-Week Advanced Workout Guide" takes your results to a whole new level! Over 75 workouts to push you harder and yield incredible outcomes! Learn more here!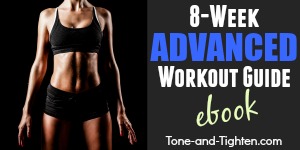 Make it happen,
Jared