Get more from Tone and Tighten by following on Pinterest, Google+, Facebook, and Twitter!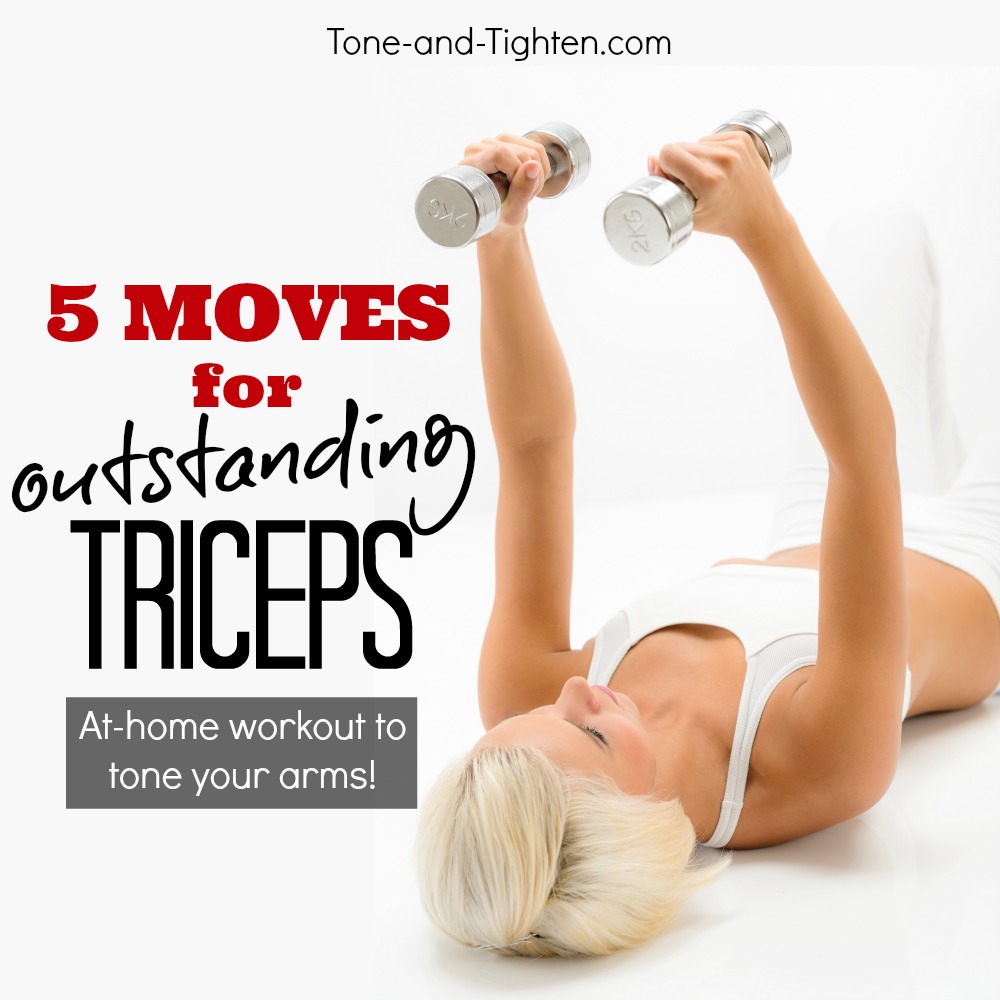 Your triceps is the muscle on the back of your upper arm that straightens your elbow out from a bent position. While it's an area I get asked about all the time, it's also an area that looks amazing with the right exercises! Today I wanted to share with you one of my favorite workouts you can do to carve amazing definition in your triceps… just in time for tank tops! Get it here: 
Warm up
Something active with your arms. Row machine or elliptical in the gym; jumping jacks or jumprope at home
The Workout
Triceps Push Ups

12 reps (on your knees if necessary)
Dips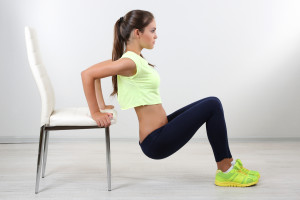 10 reps (full bodyweight if you can; chair dips if necessary)
Skull Crushers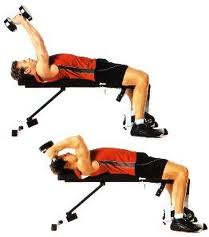 10 reps (I prefer an EZ curl bar; can easily be done with dumbbells)
Triceps Kickbacks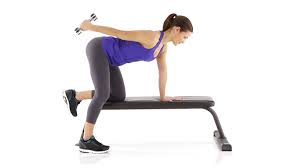 10 reps (keep your elbow high and your upper arm parallel to the floor)
Up-Down Plank

10 reps (just because I like to throw in a little core work as well. By this point you'll still feel it in the tri's, trust me!)
Repeat the whole series 3 times total!
Looking for more awesome workout you can do at home with little-to-no equipment? Tone and Tighten has you covered! Check out our popular 8-Week Workout Guide eBooks! Dozens of workouts like this one, healthy recipes, tips, advice, and motivation to finish as strong as you start! Click the pics below for more information!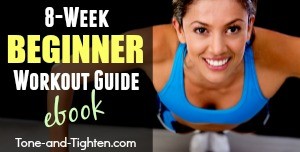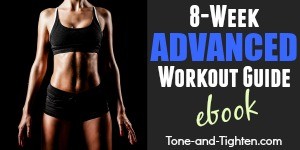 As always, I love to hear from T&T readers! Leave a comment below or email me directly at ToneandTightenFitness{at}gmail.com
Make it happen,
Jared