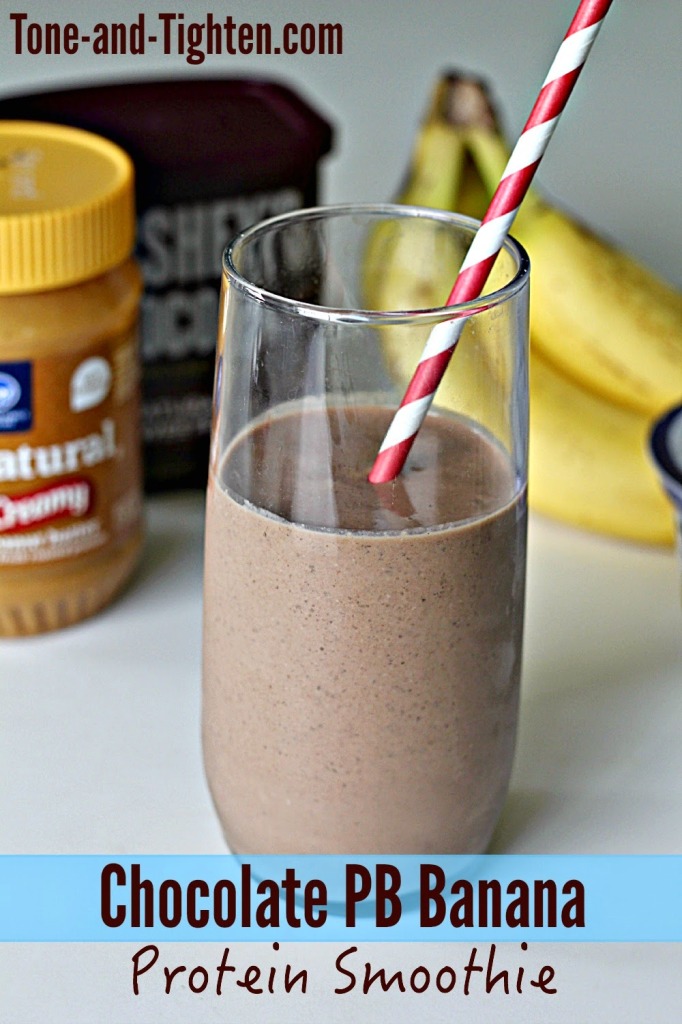 As I have mentioned before, I recently spent some time at Fitness Ridge in St. George, UT (you can read about my experience here). At breakfast, they offered a couple of different options and all of them were packed with protein. I love this recipe because it's loaded with protein without using any protein powders, plus it tastes absolutely amazing (pretty much like a milkshake). At only 346 calories and with 19 grams of protein, this will leave you feeling full all morning.
At Fitness Ridge, one of my favorite breakfasts was their Chocolate PB Banana Protein Smoothie. This isn't exactly their recipe (I'm pretty sure that they use PB2 in their recipes, which is a powdered peanut butter, but you can use whatever works best for you). 
Chocolate Peanut Butter Protein Smoothie
Ingredients:
1 medium banana, sliced and frozen
1 (5.3 oz) fat-free plain or vanilla Greek yogurt (I used Chobani)
1 tablespoon natural peanut butter (the only ingredients are peanuts and salt)
1 tablespoon unsweetened cocoa powder
Directions:
In a blender, combine frozen banana, yogurt, peanut butter, cocoa powder, honey and almond milk. Blend until smooth. Add more cocoa or honey as needed (if you want it more or less sweet).
Nutrition facts:
Calories: 346
Total Fat: 10 g
Saturated Fat: 1 g
Cholesterol: 5 mg
Sodium: 219 mg
Potassium: 511 mg
Total carbohydrates: 55 g
Dietary Fiber: 12 g
Sugar: 27 g
Protein: 19 g
Daily percentage of calcium: 39%
Looking for more healthy breakfast ideas?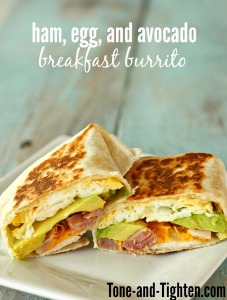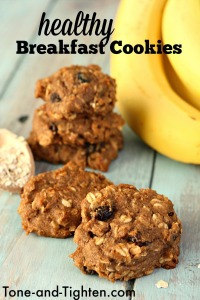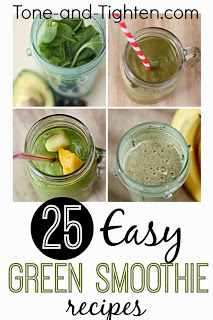 Looking for a way to get more 

fruits and vegetables

 in your diet? That is why I am such a big fan of Green 
Smoothies
! Here are 25 of my most favorite and simple 

smoothie

 

recipes

 – even the biggest skeptics have loved these healthy smoothies.
Only 99¢ for a limited time!
 Make it happen,
Jared
*Some links are affiliate links meaning, at no additional cost to you, I may get a small commission if you make a purchase. Thanks for your support of Tone and Tighten in this way!