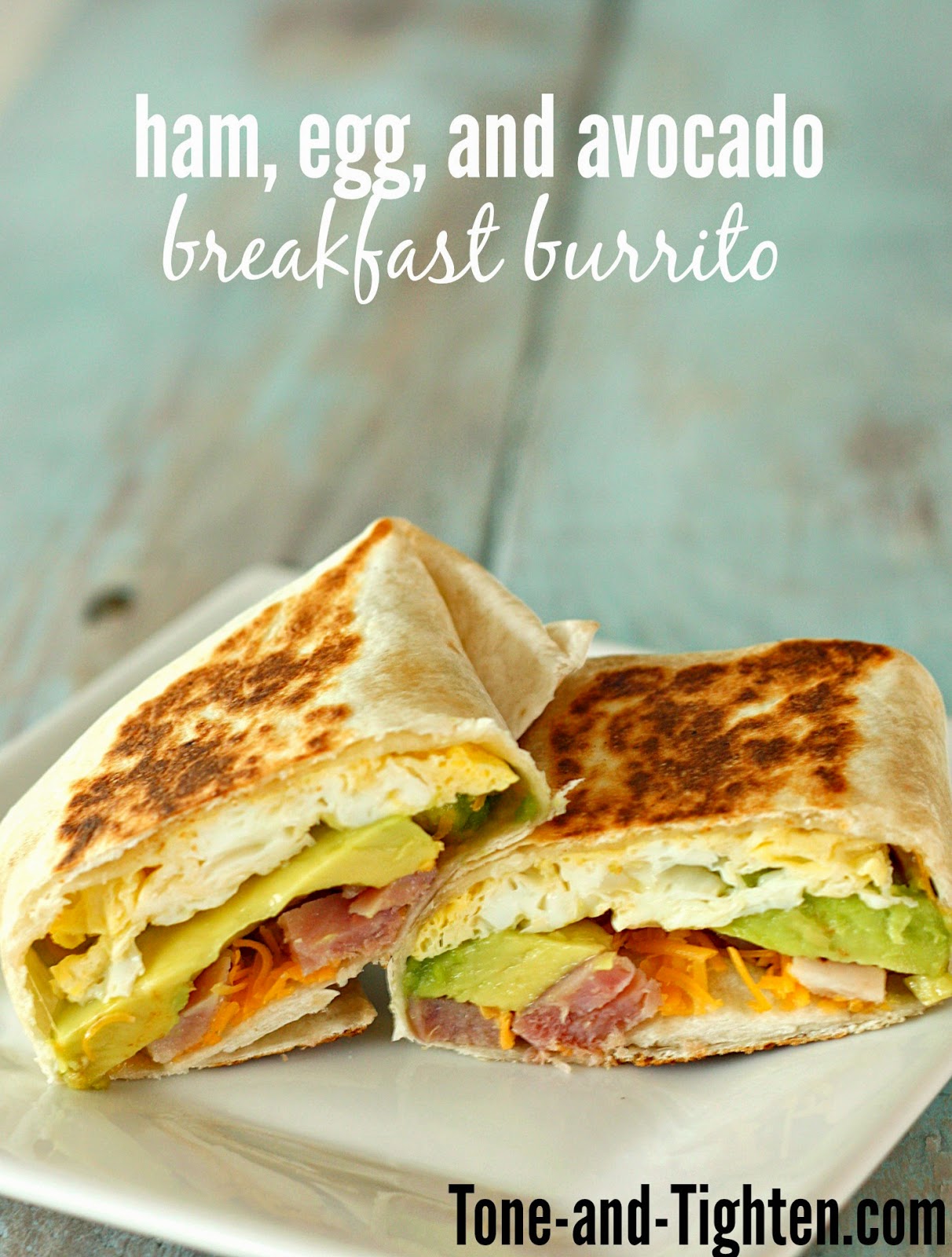 I am a big fan of breakfast burritos.
It's easy to throw together some of your favorite foods, wrap them up, and eat them burrito-style for any meal of the day.
This burrito is one of my favorite combos- the avocado takes it over the top!
I love not only the flavor that it adds, but avocados are also loaded with nutrients (like potassium and protein). And even if you don't have ham, throw in some bacon or turkey sausage for a delicious breakfast.
Ham, Egg, and Avocado Breakfast Burrito
1/2 cup cooked ham, diced
2 large flour tortillas (whole wheat tortillas work great for this recipe)
Spray a small bowl with non-stick cooking spray. Crack both eggs into bowl and add milk. Whisk quickly until eggs are completely mixed. Cook eggs in microwave for 60 seconds, stir, then return to microwave for 30-60 more seconds or until eggs are completely cooked.
Take a tortilla and place half of the cooked eggs down the middle. Top with half of the ham, half of the avocado, and half of the cheese. Roll the tortilla into a burrito, folding in the edges. 
Optional: place burrito in a panini press or cook in a skillet over medium heat until outside of burrito starts to turn golden brown (1-2 minutes per side). 
Looking for more of my favorite breakfast recipes?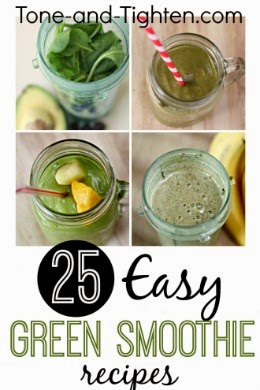 I am excited to finally introduce you guys to the eBook that I have been working on!
Since writing the post 10 of the Best Green Smoothies, I have received many emails since then asking more about green smoothies and asking specifically for more recipes.
Make it happen,
Jared

By Jared Beckstrand