Workouts, recipes, motivation, tips, and advice all right to your inbox! Subscribe to Tone-and-Tighten.com using the black bar up at the top of the page.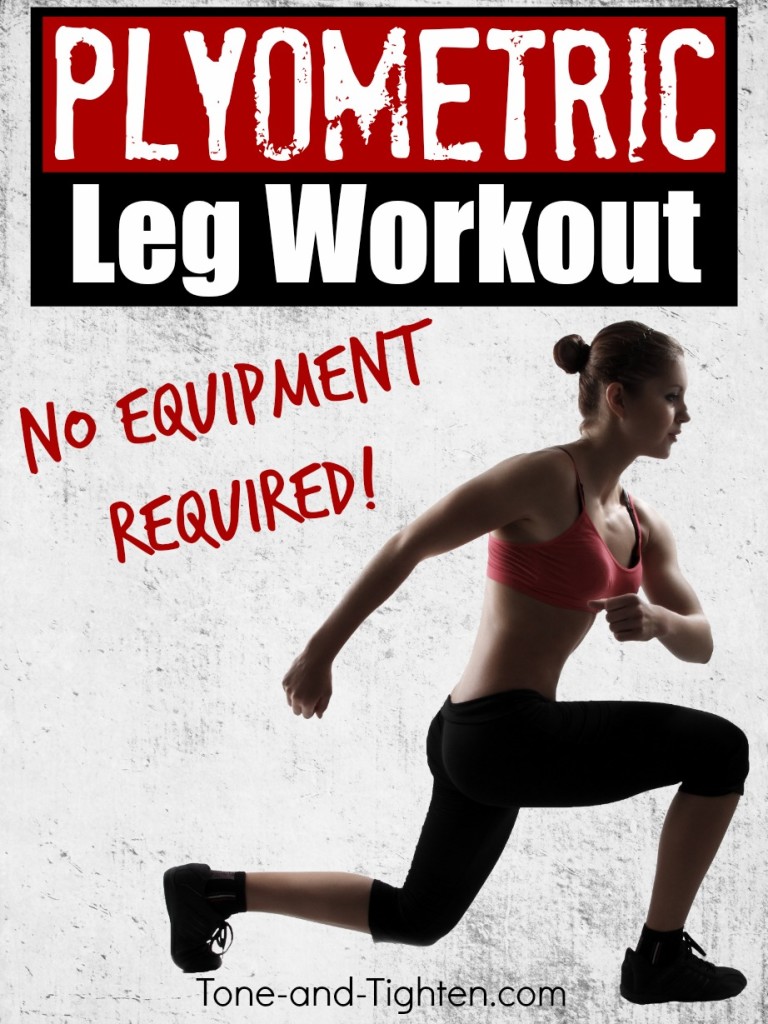 Taking "zero-weight leg workouts" to a whole new level!
Plyometrics are exercises that exert a maximum force over a short period of time. They're a great way to add explosive strength and power to any muscle group, as well as carve out amazing definition (think about a sprinter's body versus a marathon runner's body). Today we're hitting the legs with this at-home, zero-equipment workout that combines some of my favorite exercises with some explosive power moves for one incredible leg workout. I promise they'll be on fire after this one!
Warm Up
Warming up here is doing to be important. We don't want to go from a static, cold muscle to plyometric movements and jumping without priming the pump first.
Run 5 flights of stairs, jog in place, or do high-knees marching for 2 minutes to get the blood flowing to your leg muscles.

The Workout
Squats – 30 Seconds

Jump Squats – 20 Seconds

Rest – 10 Seconds

Alternating Lunges – 30 Seconds

Alternating Jump Lunges – 20 Seconds

Rest – 10 Seconds

Alternating Side Lunges – 30 Seconds

Speed Skater Lunges – 20 Seconds

Rest – 10 Seconds

Heel Raises – 30 Seconds

Alternating Toe Taps – 20 Seconds

Rest – 10 Seconds
Rest for 1 minute
And then it's time to go again!! 2 More rounds for 3 rounds total!

Looking to lose weight and get in shape? Not too sure where to start? I think I've got your answer:
Tone and Tighten's 8-Week Beginner Workout Plan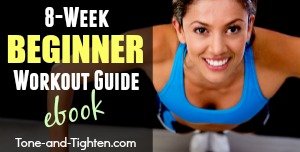 Includes over 50 workouts, 15 amazing and healthy recipes, tips, advice, and motivation you need to get the results you want in two months. Check out this link to learn more!
Question or comment for Jared? Leave it in a comment below or email me at ToneandTightenFitness{at}gmail.com
Make it happen,
Jared
By Jared Beckstrand