Workouts, recipes, motivation, tips, and advice all right to your inbox! Subscribe to Tone-and-Tighten.com using the red bar up at the top of the page.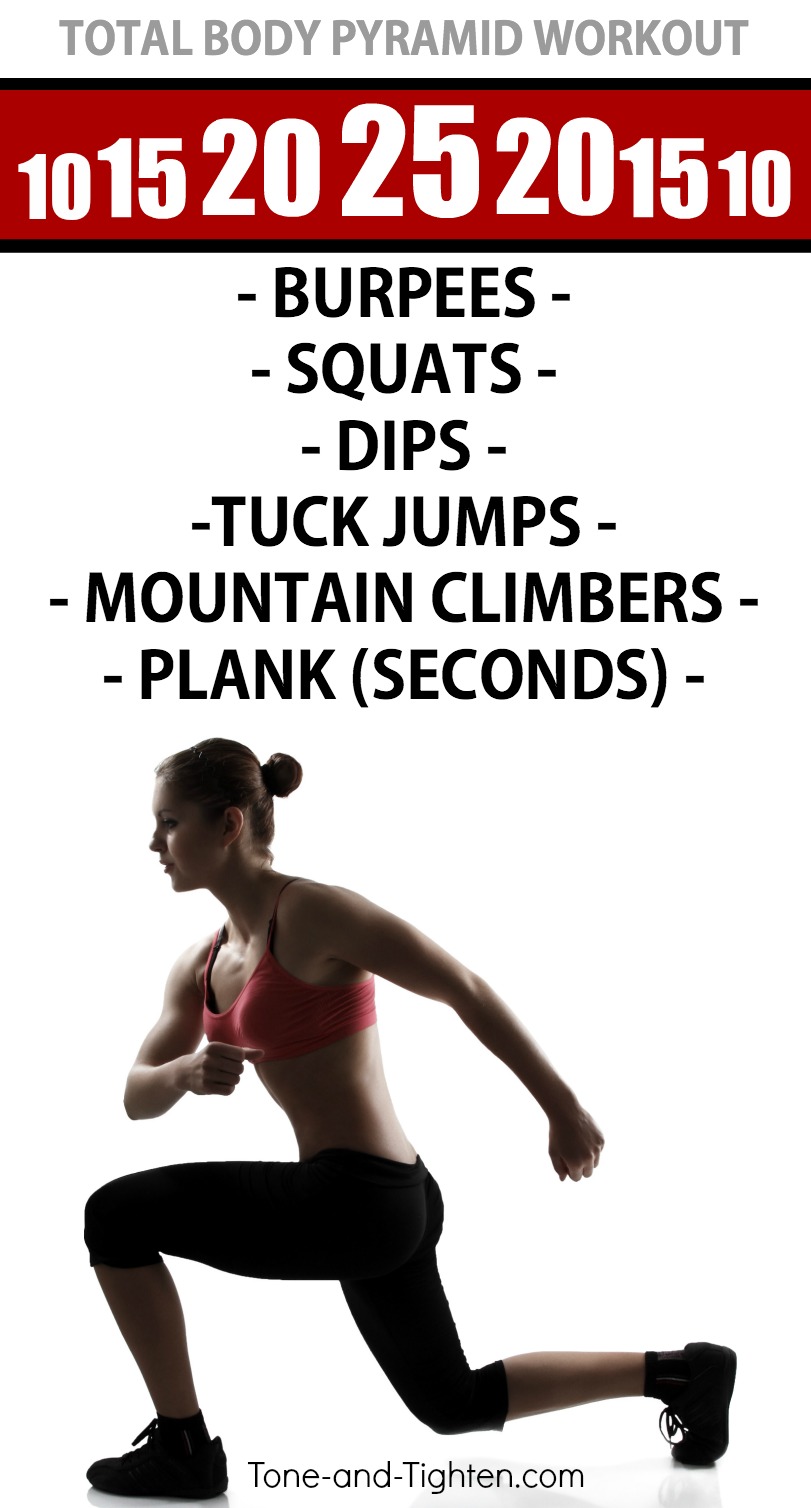 One of the best ways to get off a fitness plateau and start seeing results again is to switch up your workout routine and try something new. Instead of the normal "3 sets of 10" try pushing to more reps, or even try setting a timer instead. One of my favorite ways to push myself a little further and mix up my routine is with a "pyramid workout". A pyramid workout is where you take yourself from a few reps of an exercise and progress to many reps of an exercise and then come back down again. Confused? You won't be for long! Check out this killer total-body pyramid workout that you can do at home with zero equipment. Here we go! 
Looking for more amazing at-home workouts just like this one? Tone and Tighten has you covered!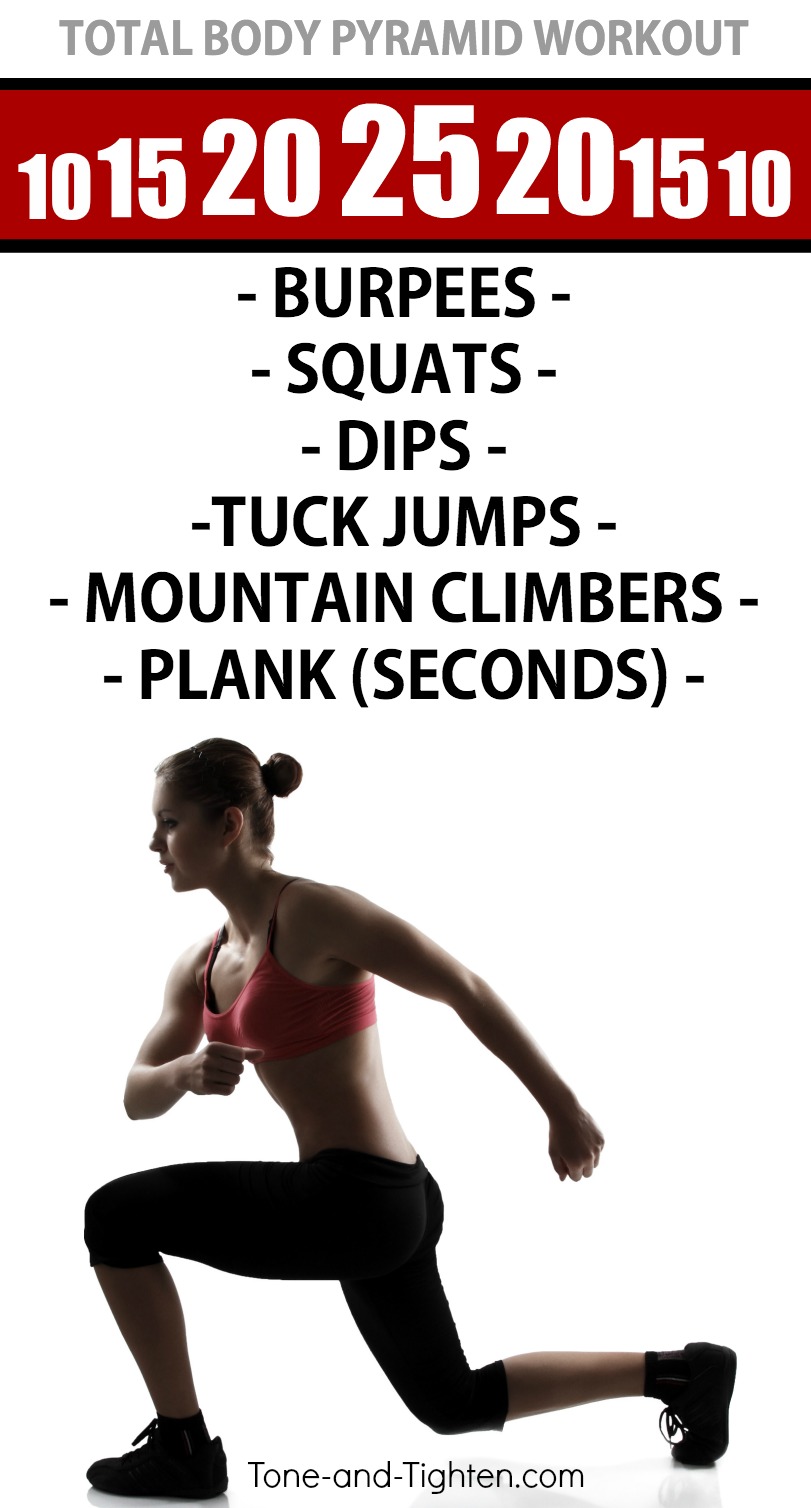 Burpees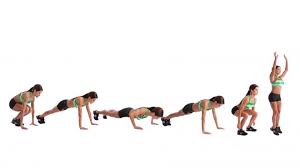 Squats
Dips


Tuck Jump
Mountain Climber
Plank
Our 8-Week Beginner's Workout Plan features over 50 workouts, 15 healthy and delicious recipes, tips, motivation and more to help you achieve your fitness goals! Check it out here!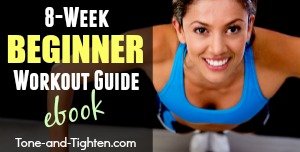 Looking for something a little more difficult? Our follow-up ebook, the "8-Week Advanced Workout Guide" takes your results to a whole new level! Over 75 workouts to push you harder and yield incredible outcomes! Learn more here!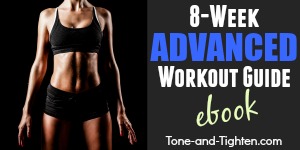 Make it happen,
Jared