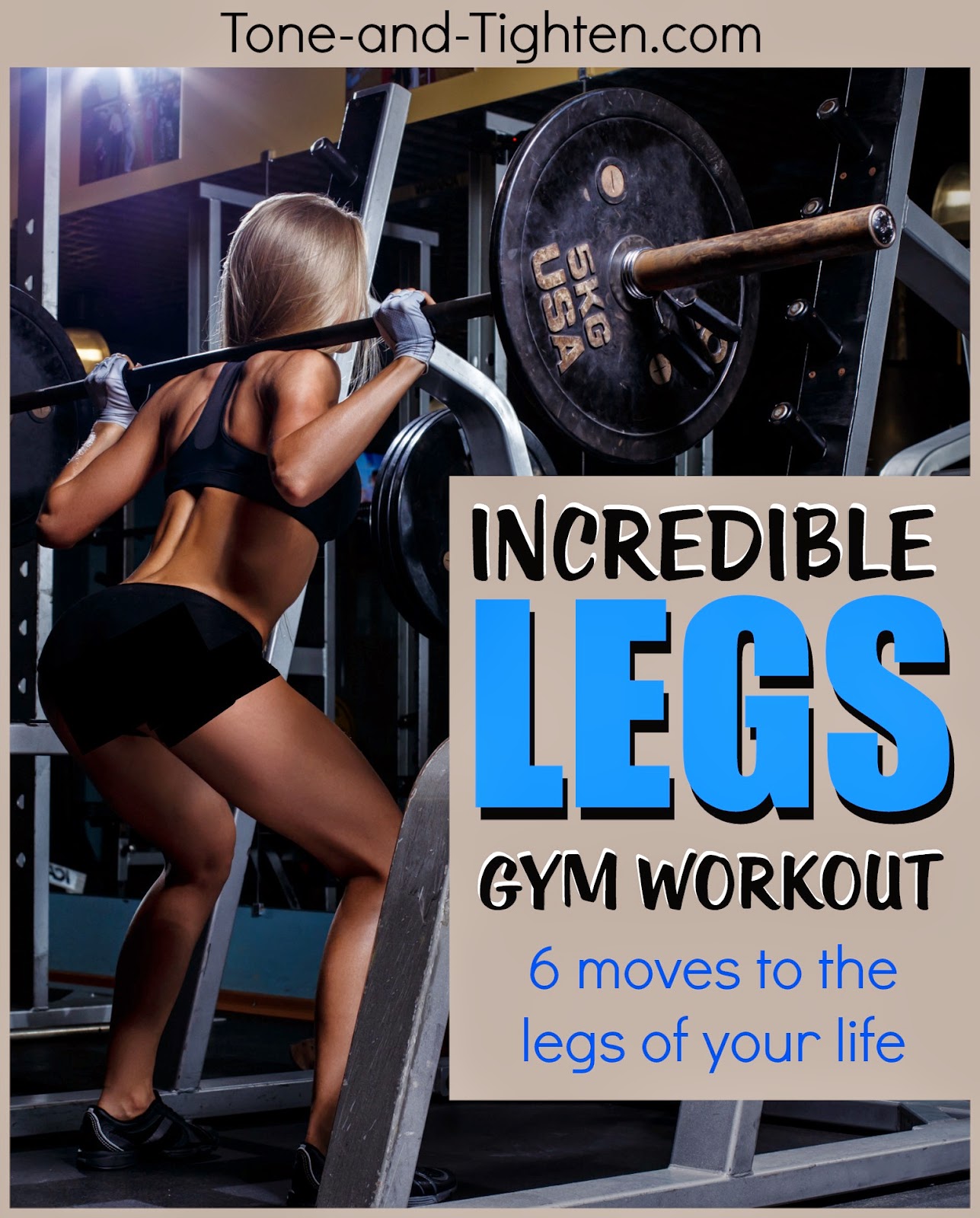 I have a love-hate relationship with leg day… love the pump and the results – hate not being able to walk normally for a few days afterwards… and we've got a lot of stairs in my house! This week's "What I Worked Wednesday" post features one of the leg days I ran through last week. Utilizing mostly barbells and dumbbells we'll hit big, large muscle groups initially and finish with some smaller, more focused moves to carve definition in the quads, hammies, and calves. Let the good times roll!!
Warm up
Any cardio that uses your legs (so pretty much anything!). Elliptical and row machine are my favorite – jogging on the treadmill and spinning on the cycle will also work
My all-time favorite leg exercise. Works the quads, hips, core, and back.
3 sets of 10
Great for the butt and low-back; also works the arms to hold on to the weight.
3 sets of 10
I always try to involve some type of lateral exercise in my routines. This is a great way to increase hip strength and knee stability. Grab some 10-pound dumbbells to take things to the next level.
3 sets of 10 to each side
These last 3 exercises I did in a circuit on the machines. Perform them in order of A, B, C, A, B, C… until all 4 sets have been completed.
A) Quad extensions
Perfect way to tap out the quad muscles after a long leg day.
4 sets of 10
Carve great definition in the back of your legs and butt
4 sets of 10
Get calves that beg to be noticed – calf raises are where it's at!
4 sets of 10
Congratulations! You totally nailed it!
You can think of me every time you sit down, take the stairs, or walk anywhere tomorrow!
Like this workout? Tell your friends about it on social media!
See the gray box below for easy one-click sharing on Facebook, Twitter, Pinterest, etc.
Looking for more great gym workouts? The "What I Worked Wednesday" series has you covered! Check out some of my favorites:

By Jared Beckstrand
To view the rest of this post, be sure to head over to www.tone-and-tighten.com.
Have a great day!
Jared