Want to be more toned? 10 of the best workouts you can do at home for muscle definition. Tone and tighten your arms, shoulders, abs, butt, and legs with these simple exercises.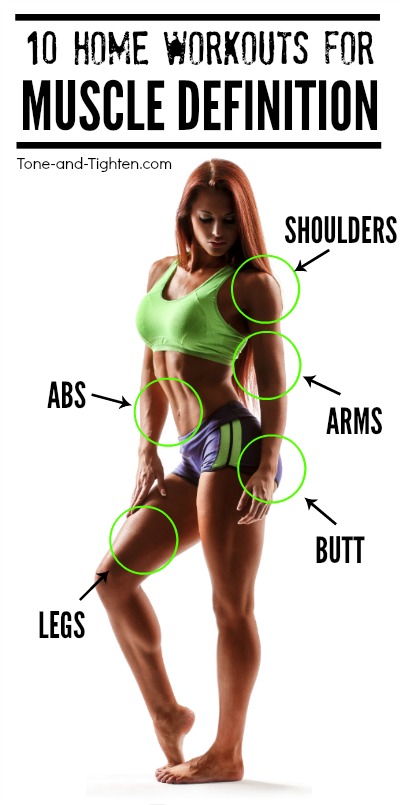 10 Best At-Home Workouts For Muscle Definition
At Home Exercises to Tone Your Arms

At-Home Workout to Tone Your Shoulders

Best Ab Core Workout with Weights

15 Minute Booty Builder Workout At home

30 minute Dumbbell Leg Workout

The Best Arm Toning Workout with Dumbbells

At-Home Shoulder Workout With Weights

Exhaust your Abs At Home Workout

At Home Booty Pop Workout

Killer At home Leg Circuit Workout
Keep reading for the workouts below.
===========================
Eliminate guesswork and confusion and start seeing results.
Subscribe to Tone-and-Tighten.com and get our FREE "7-Day Workout and Healthy Menu Plan" delivered daily right to your inbox. CLICK HERE to get it.
===========================
…