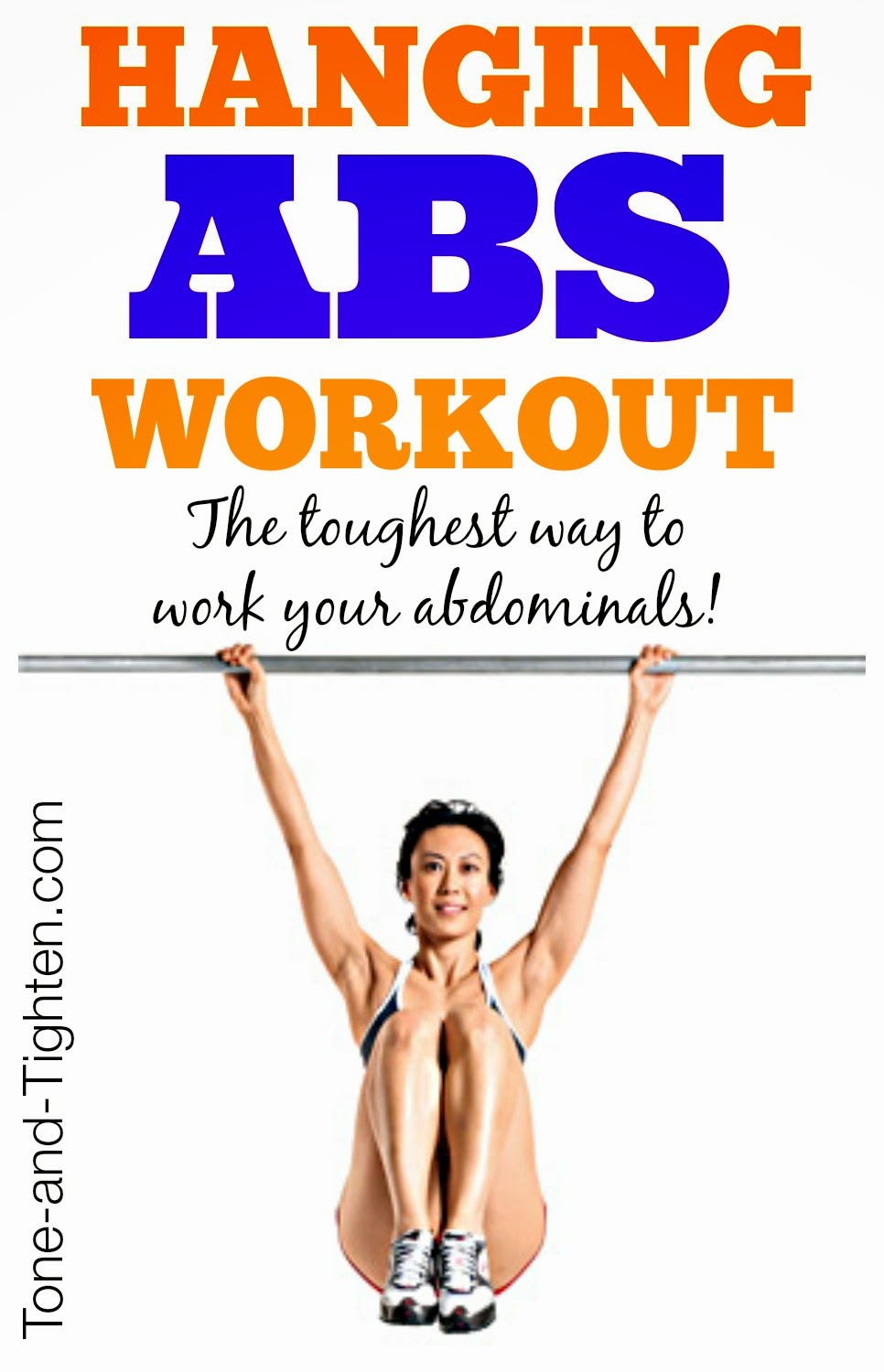 Hang with us… If you can!
The most effective way to work your abs. Period.
Tired performing hundreds of situps and crunches without seeing significant results? Looking for the most effective way to take your abdominal definition to the next level? You definitely came to the right place! You will simply never find more challenging yet effective abdominal exercises than these ones listed below. Hanging exercises work your abdominal muscles harder than practically any other exercise you can perform. Need a better understanding of what I mean? Try out the following ab routine at the end of your next workout. Trust me – you'll be glad you did!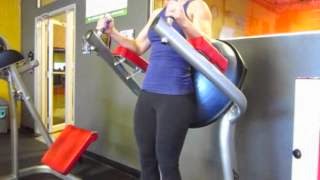 If you have never done any suspended at work in the past, might I recommend you start with a Bosu ball/Roman chair set up. This decreases the strain of hanging from your arms as well as offers you a little bit of support to your back to make the exercises a little bit easier. If you're ready for the big leagues, jump right into full hanging from an overhead bar (i.e. pull up bar).

The Workout
Marches (single leg raise) – a great place to start. Slowly raise one knee up towards the ceiling. Slowly return it to the starting position while simultaneously raising the other knee up towards the ceiling. 10 reps on each leg
Double leg raise (knees bent)

– a little bit more intense; instead of raising one knee at a time you will raise both your knees simultaneously towards the ceiling and then slowly return to the starting position. 10 reps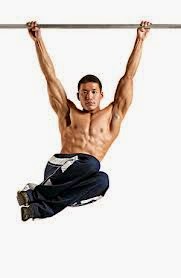 Oblique double leg raise

– similar to the regular double leg raise, however this time we'll emphasize the obliques. Raise your left knee up towards your right shoulder. Slowly return to the starting position, and then alternate by raising your right knee towards your left shoulder. 10 reps to each side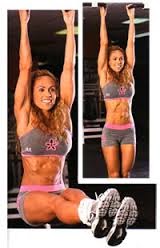 Hanging Leg Raise
 (knees straight)
– take your double leg raises to the next level. Keep your knees locked out and rigid while bending at your hips, bringing your feet straight out in front of you. Keeping your legs straight increases the distance from the resistance (your legs) to your core thereby making this a more difficult move. 10 reps
Repeat this series 3 times for an incredible ab shredder!
However, if you're feeling crazy and need a little more – try some of these more advanced moves…

Toes to bar (T2B):  now things get crazy! While hanging from the bar bend at your hips as if performing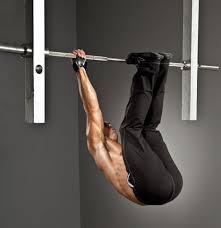 the hanging leg raise I just described. However, this time you won't stop when your legs are parallel to the floor – keep on going until your toes touch the bar from which you are hanging. Slowly return to the starting position. 10 reps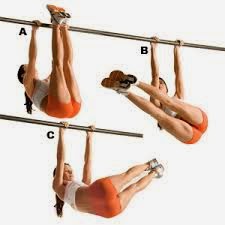 Windshield wipers:

in my opinion the most difficult suspended abdominal exercise. Start by bringing your toes up to the bar as just described. However now instead of returning your legs to the starting position, drop both feet to the left as far as they can go (parallel to the ground if possible). Return your feet to the upright position and continue by dropping both of your feet to the right. Return again to the upright position. 5-10 reps on each side
That's it! You did it! Who among you can join with me now in saying that it doesn't get harder than suspended abdominal work?!

Interested in some more phenomenal abdominal workouts? Here are a few of my personal favorites: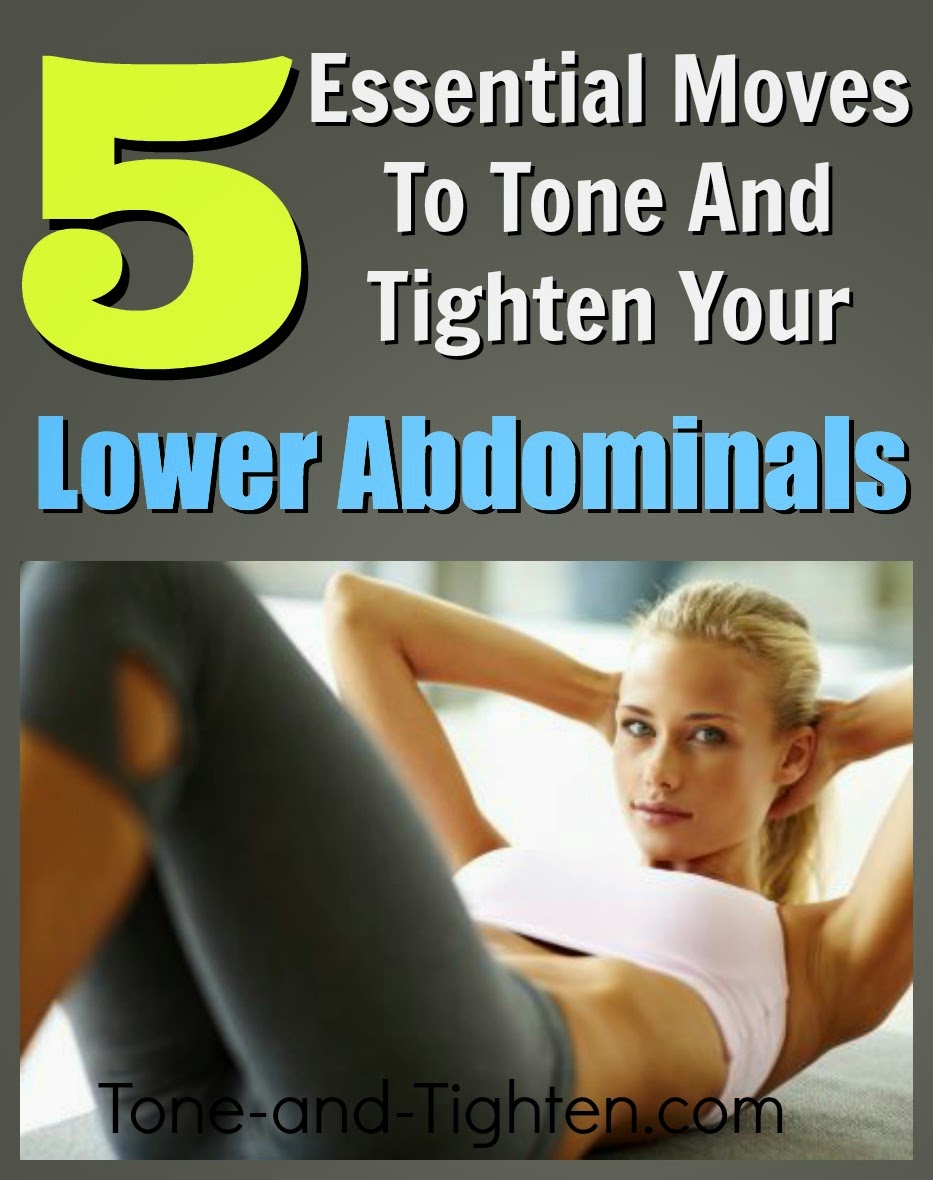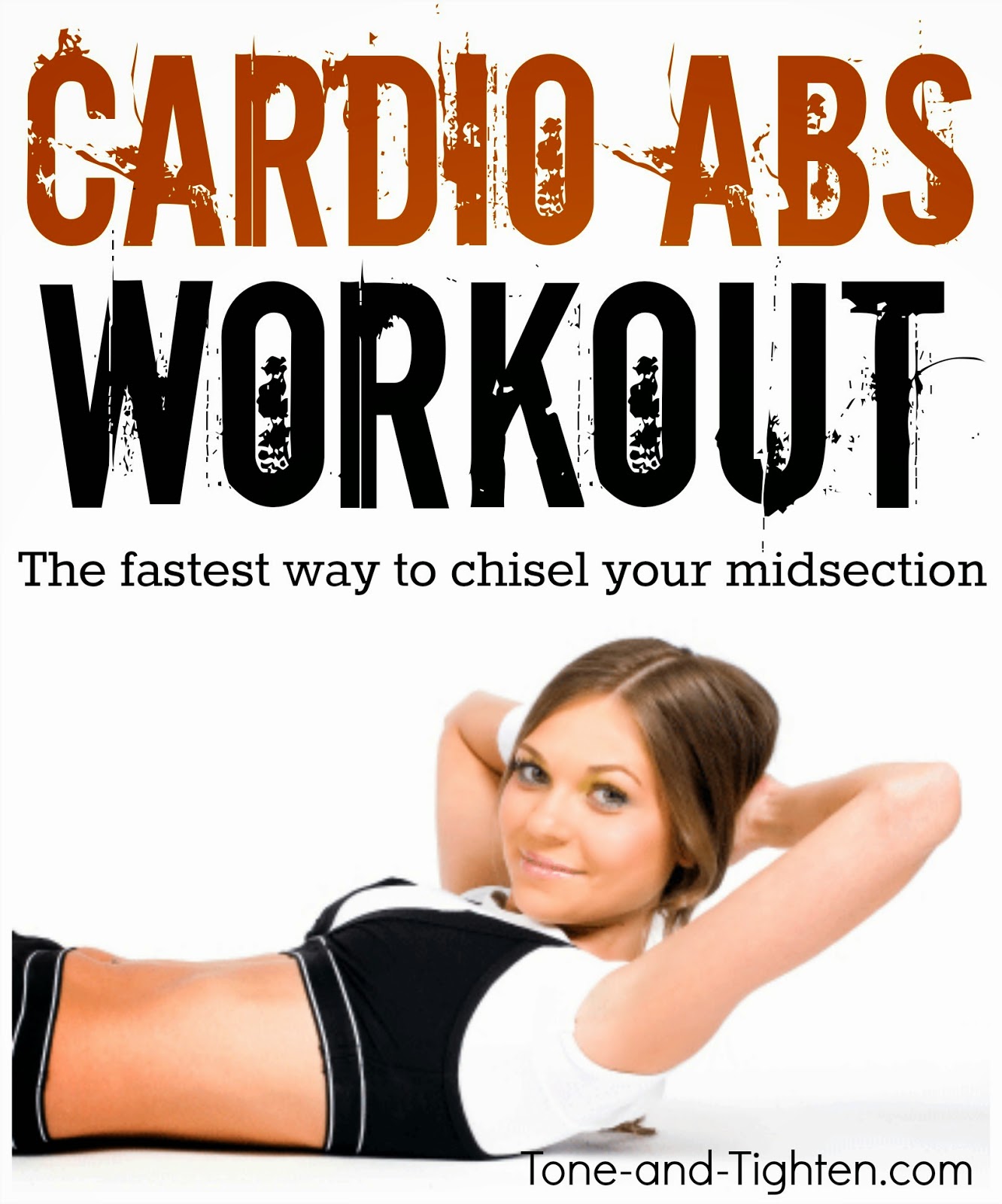 Question or comment for Jared? Email me at ToneandTightenFitness@gmail.com

By Jared Beckstrand