7 Days of awesome at-home workouts and delicious dinner recipes – delivered daily right to your inbox!
Sign up for our all-now "7-Day Home Workout and Recipe Plan" by clicking RIGHT HERE!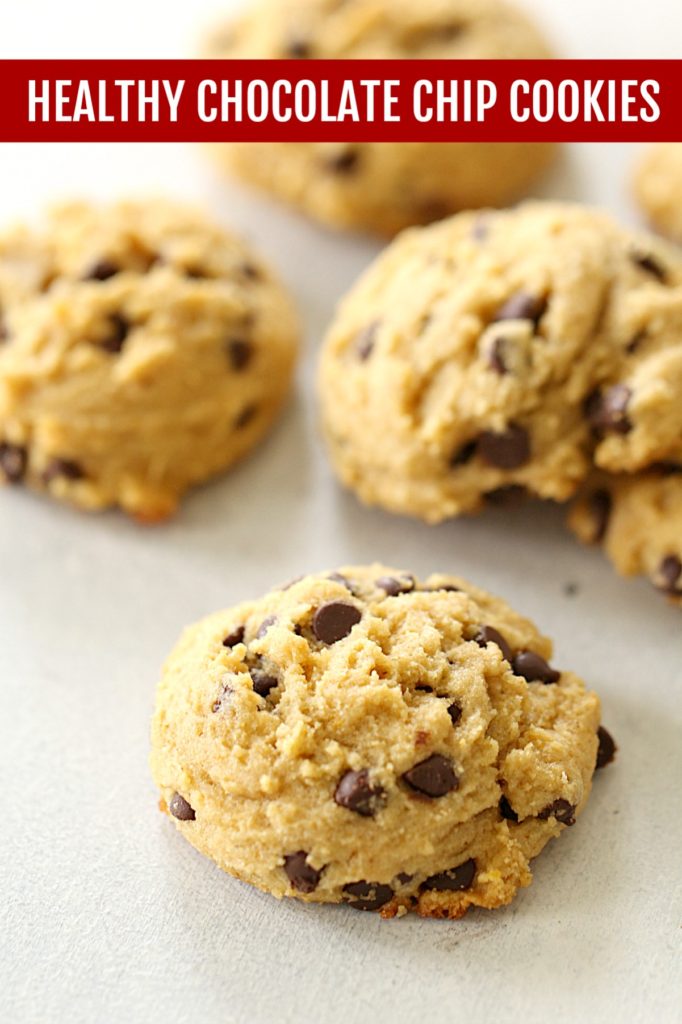 When I stopped eating refined sugar, I started finding dessert recipes that I could make that would still fulfill my sweet tooth, but not completely wreck my diet or the progress that I had made when it came to giving up sugar.
This recipe has become a staple in our home – we love to make a big batch of cookies and then keep them in the freezer so we can pull one out when the craving hits!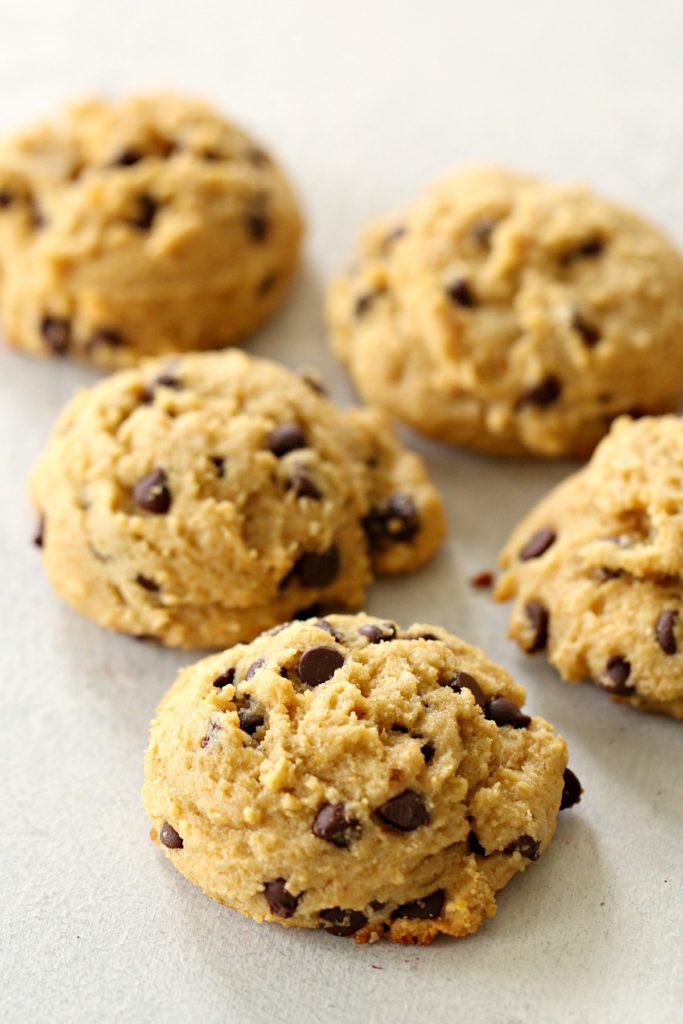 I feel justified in calling these a healthier cookie with all the healthier ingredient swaps that have been made. Instead of bleached all-purpose flour, my base is Kodiak Cakes. This post is not sponsored, but this is such a great product that I use all the time – and not just for pancakes!
Instead of refined sugar, honey is used as the sweetener in these cookies. I prefer using local raw honey, but any honey will do! You can even buy it in bulk at a great price! I know that honey is not really a "health food", but when it comes to baking, it's my sweetener go-to. I like honey because it's a little sweeter than sugar, so you can get away with using less. I also like that it goes through less processing overall compared to sugar and it does contain trace minerals and nutrients.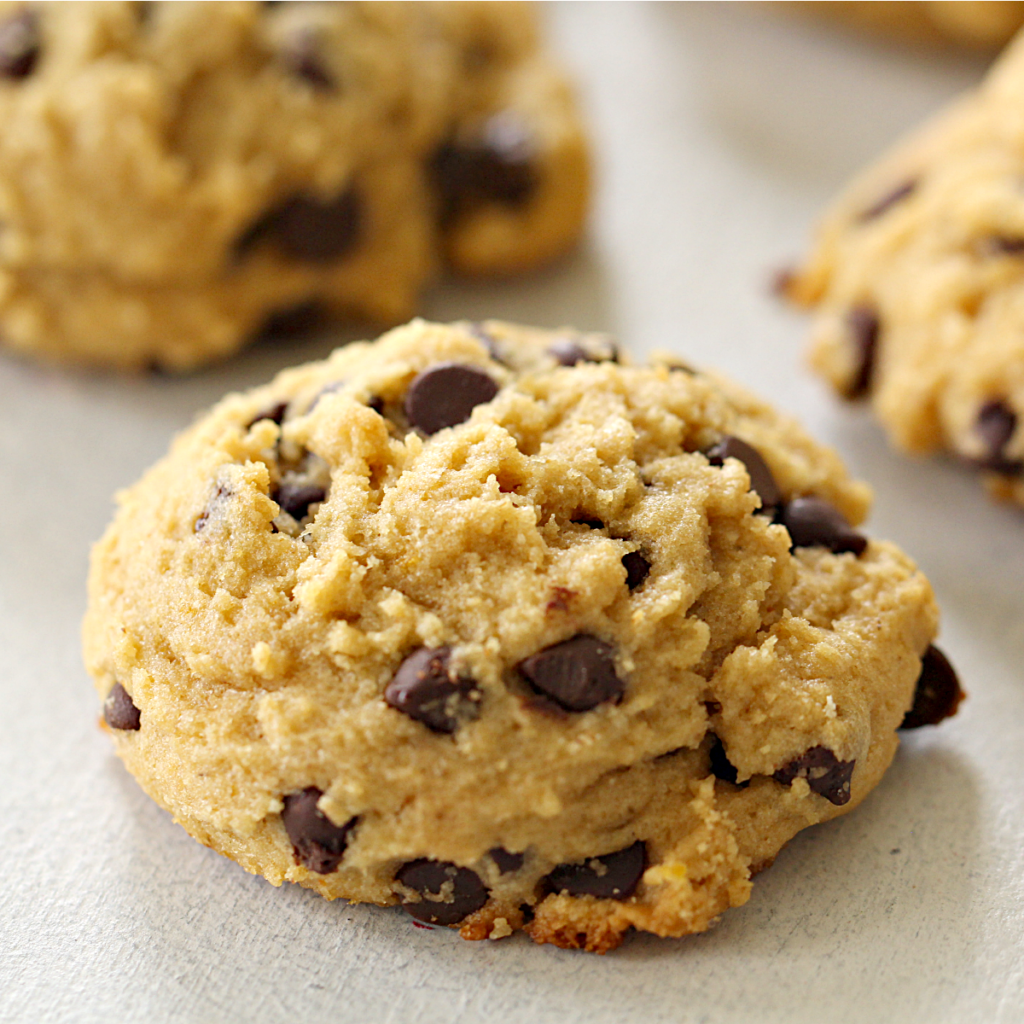 The chocolate chips that I use in this recipe are the Enjoy Life chocolate chips. I know that these do have sugar in them, but I am a believer in moderation. And you can't have chocolate chip cookies without chocolate chips! The reason that I love this brand is because there are all real ingredients – no corn syrup (which is really hard to find in chocolate chips!). They are also dairy-free and gluten-free, which is awesome if you have those dietary restrictions.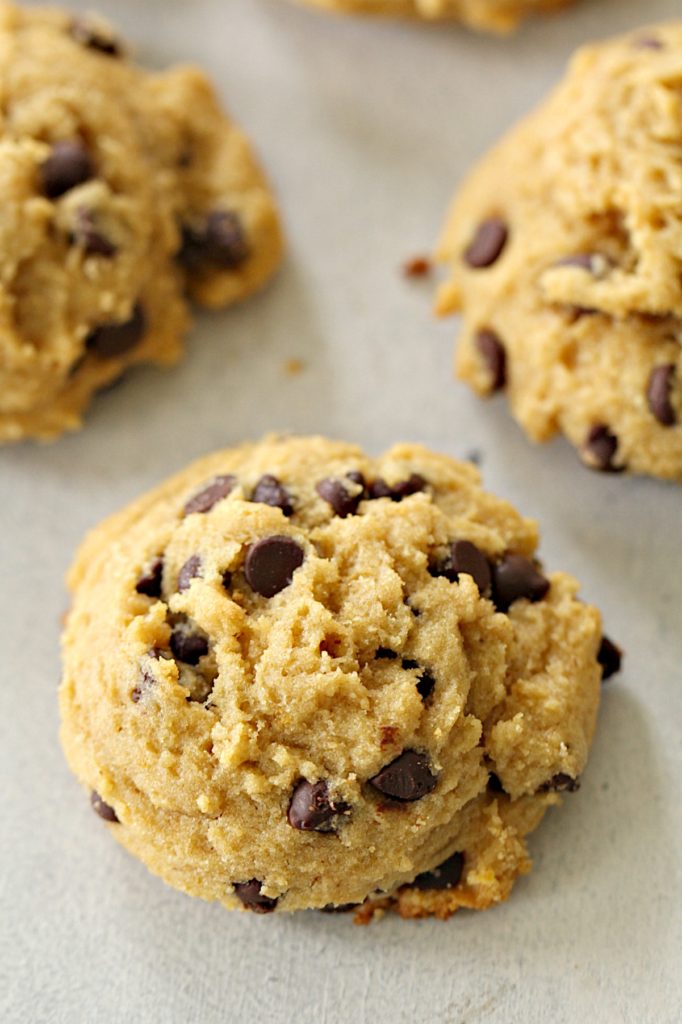 Let me know if you make these cookies and tell me what you think! Do you have a favorite healthier dessert recipe? I would love to hear about it in the comments below!

Healthy Chocolate Chip Cookies with Kodiak Cakes
Prep time:
Cook time:
Total time:
Ingredients
2 cups Kodiak Power Cakes Mix
½ teaspoon baking soda
¼ teaspoon salt
1 egg
2 Tablespoons pumpkin puree
⅓ cup honey
¼ cup coconut oil, melted
1 teaspoon vanilla extract
½ cup Enjoy Life mini semi-sweet chocolate chips
Instructions
Preheat oven to 350 degrees.
In a large bowl, mix together Kodiak Power Cakes Mix, baking soda, and salt. In another bowl, mix together egg, pumpkin, honey, coconut oil, and vanilla.
Mix the wet and dry ingredients together and fold in the chocolate chips.
Scoop by heaping tablespoonfuls onto cookie sheet and bake for 8-10 minutes or until golden brown.
Looking for more healthy desserts? Check these out: