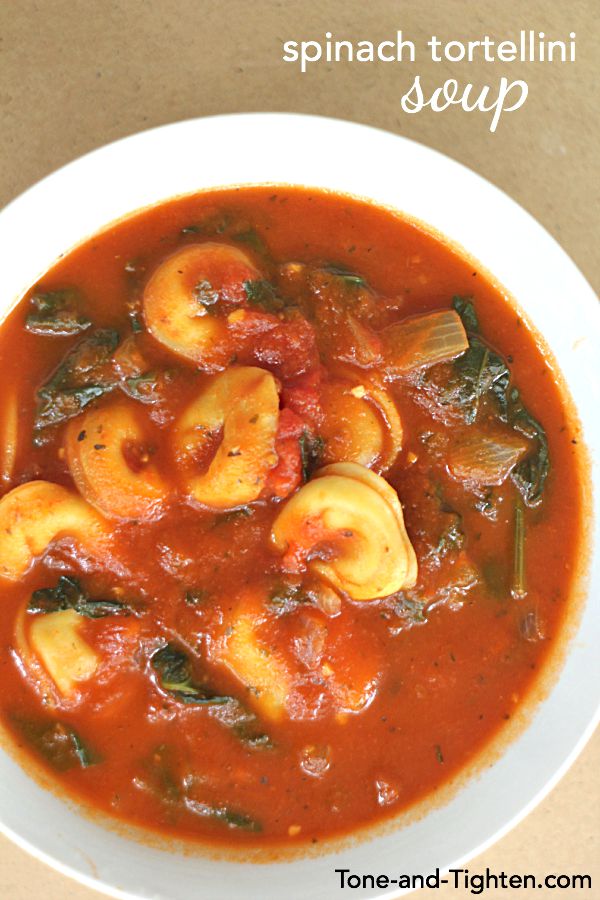 Soup season is here!
This is an amazing soup that you can throw together in a matter of minutes and it's packed with vegetables to fill you up and keep you going all day long.
This soup is perfect for lunch or dinner – sometimes I will make a batch of it for dinner and then eat it for the next few days for a quick on-the-go lunch.
Spinach Tortellini Soup
Prep time:
Cook time:
Total time:
A delicious soup loaded with vegetables to keep you feeling full all day!
Ingredients
2 tablespoons olive oil
½ cup yellow onion, chopped
2 cloves garlic, finely chopped
1 can (14.5 oz) Italian Diced Tomatoes with Basil, Garlic and Oregano
1 (26 oz) jar spaghetti sauce (I used a traditional flavor, but you could also use tomato sauce)
1 (14 oz) can vegetable broth
½ package (6 oz) frozen cheese tortellini
½ bag (5 oz) fresh baby spinach
salt and fresh ground pepper, to taste
Instructions
In a large stock pot, heat olive oil over medium-high heat. Add onions; cook for 2 minutes, or until tender. Add garlic and continue to cook for more 2 minutes, stirring occasionally.
Mix in diced tomatoes, spaghetti sauce and vegetable oil and bring to a boil.
Add frozen tortellini and spinach, then add salt and pepper.
Continue to cook over medium-high heat, stirring occasionally, for 10 minutes, or until tortellini is tender and soup is heated through.
Remove from heat and let stand 5 minutes.
Serve and enjoy!
Recipe source: Diethood
Equipment needed:

Looking for more healthy dishes?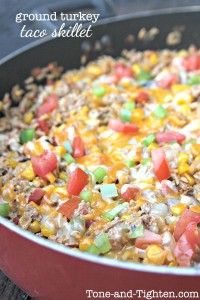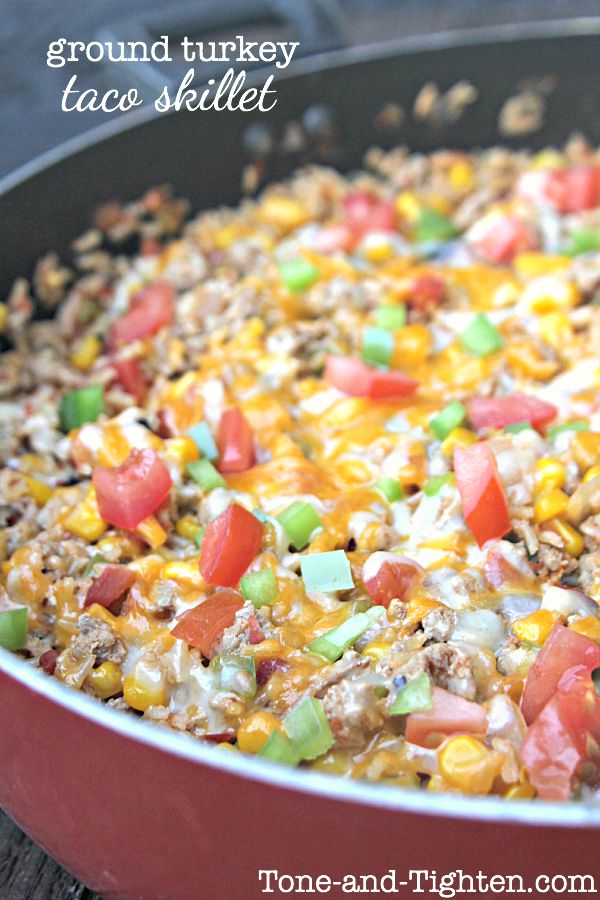 Ground Turkey Taco Skillet