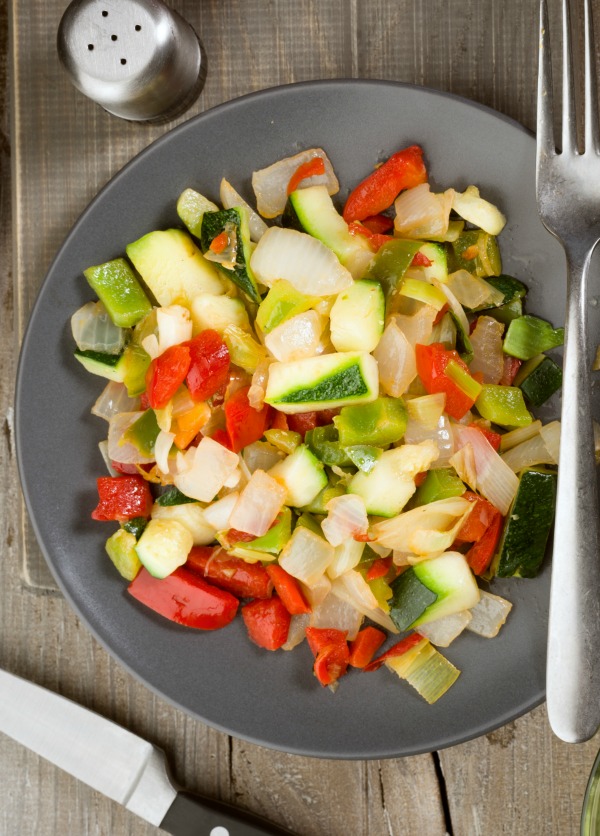 When it comes to side dishes, this is my go-to recipe! The great thing is that you can add whatever vegetables you have on hand and it always tastes delicious!
If you are looking for more healthy recipes to keep your eating on track, be sure to check out my 1500 Calorie 14-Day Healthy Eating Plan!
Easy Sauteed Vegetable Medley
Prep time:
Cook time:
Total time:
Ingredients
1 Tablespoon olive oil
1 onion, thinly sliced
1 red pepper, thinly sliced
2 zucchini, sliced
2 yellow zucchini squash, sliced
1 cup fresh mushrooms, sliced
1 tomato, diced
1 clove garlic, minced
1 teaspoon Italian seasoning
salt and pepper to taste
Instructions
Heat oil in a large skillet over medium heat. Saute onion with salt and pepper for 2 minutes. Add red pepper and cook for 2 minutes more.
Stir in zucchini, squash, and mushrooms.
When zucchini begins to soften, add tomatoes, garlic and Italian seasoning. Cook until heated through.
Looking for more healthy recipes?