Eating healthy is easy when you have a plan and the best simple recipes up your sleeve. These 100 meal prep recipes will have you covered for breakfast, lunch, dinner and snacks. They include chicken, pork, beef, turkey, seafood, and meatless recipes – there is something for everyone!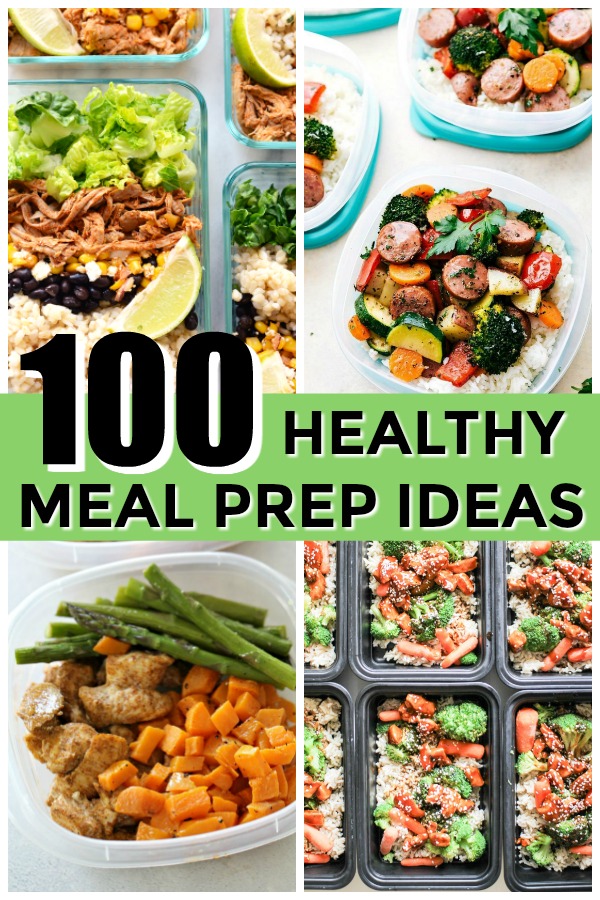 I have learned that when it comes to eating healthy and losing weight, my patients and clients have the most success when they plan ahead.
Meal prep is the perfect solution! Take a little bit of time to prep some meals ahead of time and then when it's time to eat, you have a healthy plan in place.
I have broken up the 100 recipes into the following sections:
Ground Turkey
Beef
Pork
Chicken
Meatless
Seafood
Snacks
Breakfast
There is literally something for everyone! Keep scrolling down to get the links to all the recipes.
…