Workouts, recipes, motivation, tips, and advice all right to your inbox! Subscribe to Tone-and-Tighten.com using the black bar up at the top of the page.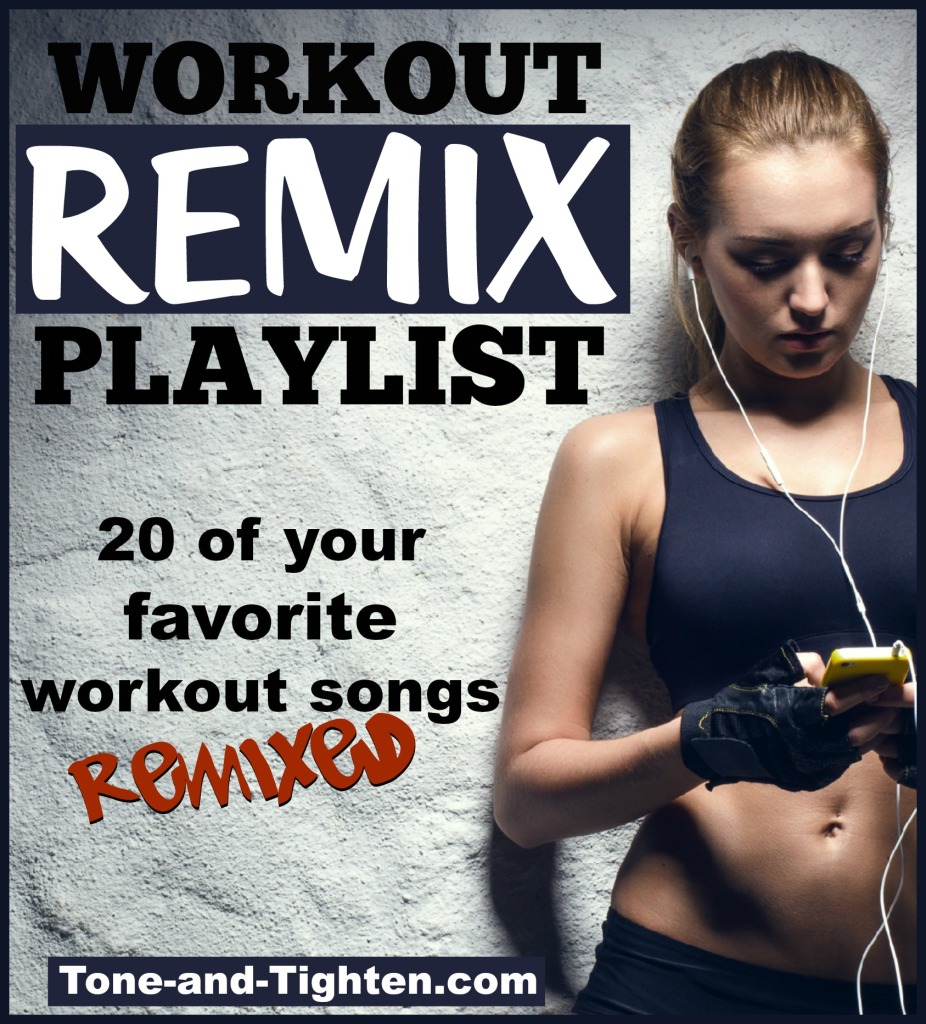 This is the remix.
I'm a huge fan of working out to music. There's nothing that gets you hyped like when your jam comes on! In an effort to keep my playlists fresh so as to avoid boredom at the gym I'm always looking for new music to workout to. Recently I came across a few remixes of songs that I really liked and decided to make a little effort to expand on that list! Here are my top 20 remixes of some of my favorite songs for working out. Because sometimes you've just go to break away from the normal! Check them out below…
Click the songs below to be taken to iTunes!
As always, I make every effort to find the clean versions of all these songs. It's a personal preference – I don't like a lot of profanities in my music. The links to these songs and the Spotify playlist below SHOULD contain clean lyrics but I disclaim responsibility if there are a few cuss words in there. Hope you enjoy!
Umbrella – Travis Barker Remix
We Will Rock You – LP & JC Remix
Turn Me On (Michael Calfan Remix)
Walk This Way – Run DMC and Aerosmith
Beat It 2008 – Thriller 25th Anniversary
Eye of the Tiger 2012 (Gordon & Doyle Remix)
When We Were Young (Calvin Harris Remix)
Welcome to the Jungle (Hard Rock Remix)
Run This Town – HumanJive Remix
Boom Boom Pow (feat J Rae) – Power Remix
Are you on Spotify? Sign in to your account to follow this playlist!
Interested in more workout playlists? I've totally got you covered:
Make it happen,
Jared
By Jared Beckstrand
This post may contain affiliate links. Read my disclosure policy here.