Be sure to follow on
Pinterest, Google +,
and
Facebook
for more workouts and fitness ideas!
Are you as excited for the summer as I am?! With increasing temperatures comes a longing for the
sand
, the
waves
, the
water
, and the
sun
! With a little determination and a lot of hard work you can have that killer body that begs to be noticed this summer!
Tone and Tighten's
"
Beach Body Now
" is a 6-week series of workouts to have you ready for your favorite swimsuit. Welcome to week 2 where I'm presenting two more workouts –
CARDIO
for day one and
STRENGTH
for day two. Perform each one 2-3 times this week (4-6 workouts total) and you're well on your way to beautiful sunny and sandy fun!
Presented below are two workouts, one for cardio and one for strength. Alternate each workout (day one cardio; next day strength) as you do each workout 2-3 times
this week (4-6 days of workout total).
Beach ready in no time!
Cardio
5 minute walk/jog to warm up
Jumping Jacks (1 minute)
High Knees (1 minute)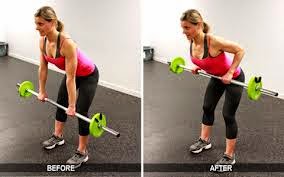 Mountain Climbers (1 minute)
Squat Jump (1 minute)
Burpees (1 minute)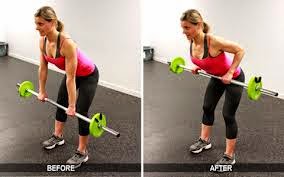 Rest (1 minute) and then back to Jumping Jacks!
Repeated through (you know it's coming) 3 times!!
5 minute walk/jog cool down
Triceps Push-Ups (keep your elbows tucked in to your sides)
3 sets of 10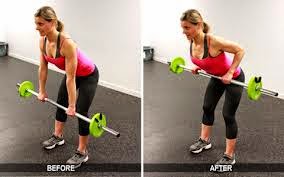 Biceps Curls (dumbbells, soup cans, grocery sacks, flour sacks, etc)
3 sets of 10
Military Press (same weights as biceps curls)
3 sets of 10
Alternating Jump Lunges
3 sets of 10 on each leg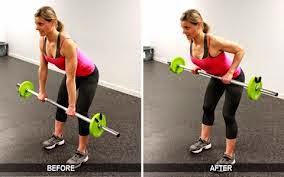 Seated Ab Crunch
3 sets of 15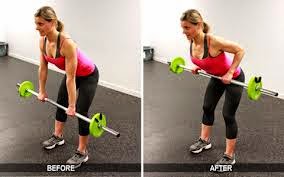 Flutter Kicks
3 sets of 20
Did you miss week one? Get all caught up on the "Beach Body Now" series right here:
Loving this series? I would love to hear from you! Thanks for leaving your comments below.
Make it happen,
Jared
By Jared Beckstrand
To view the rest of this post, be sure to head over to www.tone-and-tighten.com.
Have a great day!
Jared