Are you on Instagram? Tone and Tighten is! Follow here for more great fitness ideas!

Can you believe it's been six weeks already?! It blows me away to think that this is the 6th and concluding post in our "Beach Body Now" series! I hope you've enjoyed these workouts as much as I have and that you're feeling more confident to hit the beach this summer.
This series is dedicated to getting you beach-ready; there's a cardio workout to shred unwanted pounds and a strength workout to Tone and Tighten those key areas that will help you look amazing this summer. Our concluding workouts are no different… just a lot more intense! Finish strong this week by getting these 2 workouts in 2-3 times each this week!
Workout One
Cardio
I'm feeling generous here on week 6 – It's official "Pick Your Cardio" Week! Choose a treadmill, the jog trail, bike, row machine, elliptical, etc and that's your method for the day. Here's the madness –
5 minute warm-up (walk or jog)
Sprint for 10 seconds (90-100% effort); Comfortable pace for 50 seconds (75% effort)
Sprint for 20 seconds; Comfortable pace for 40 seconds
Sprint for 30 seconds; Comfortable pace for 30 seconds
Sprint for 40 seconds; Comfortable pace for 20 seconds
Sprint for 50 seconds; Comfortable pace for 10 seconds
60-second recovery (slow jog pace – 50-60% effort)
Repeat 3 times and then….
(I don't care how they get done; if it's 2 sets of 50 all the way down to 10 sets of 10 – but after all that sprinting this is a perfect way to carve out some great muscle activity to include in your cardio)
__________________________________________
Workout Two
Strength
20 Thrusters
20 Sit-Ups
20 Side Lunges (to each side)
20 Push Ups
20 Squat Jumps
20 Triceps Dips
Repeated 3 Times
You totally just owned this "Beach Body Now" series!
I hope you've found it effective in carving out your perfect beach body to show off this summer.
Did you miss the first 5 weeks?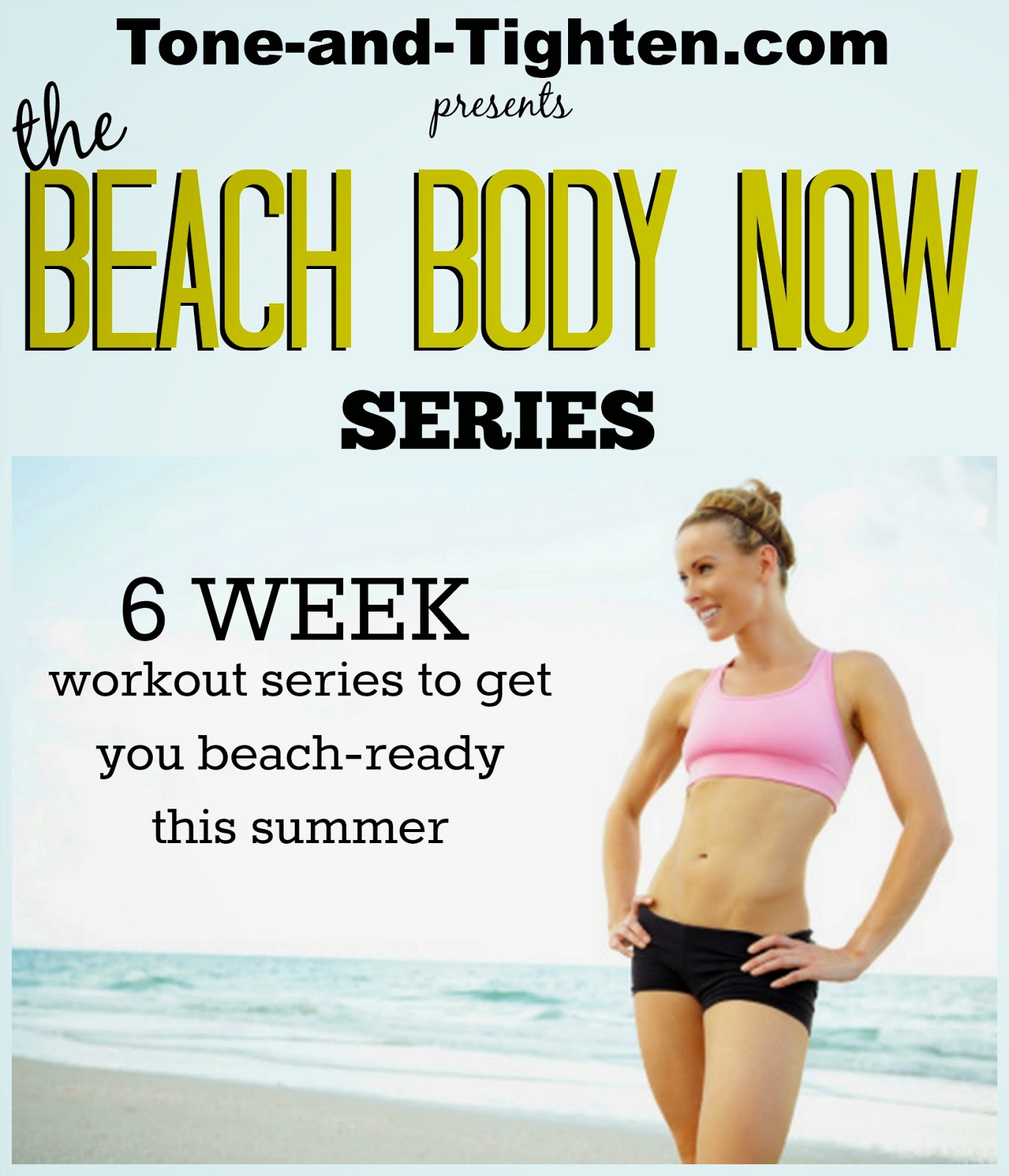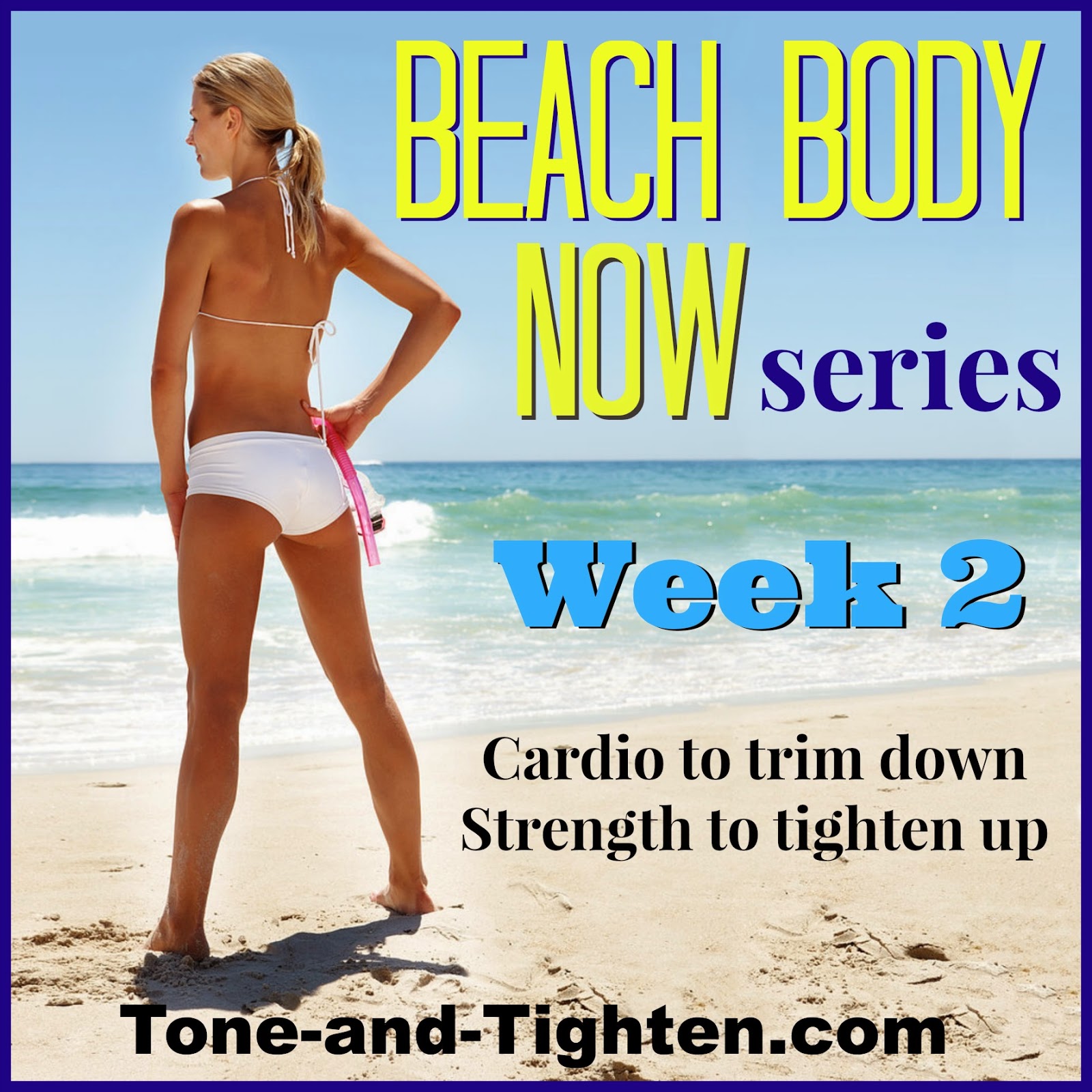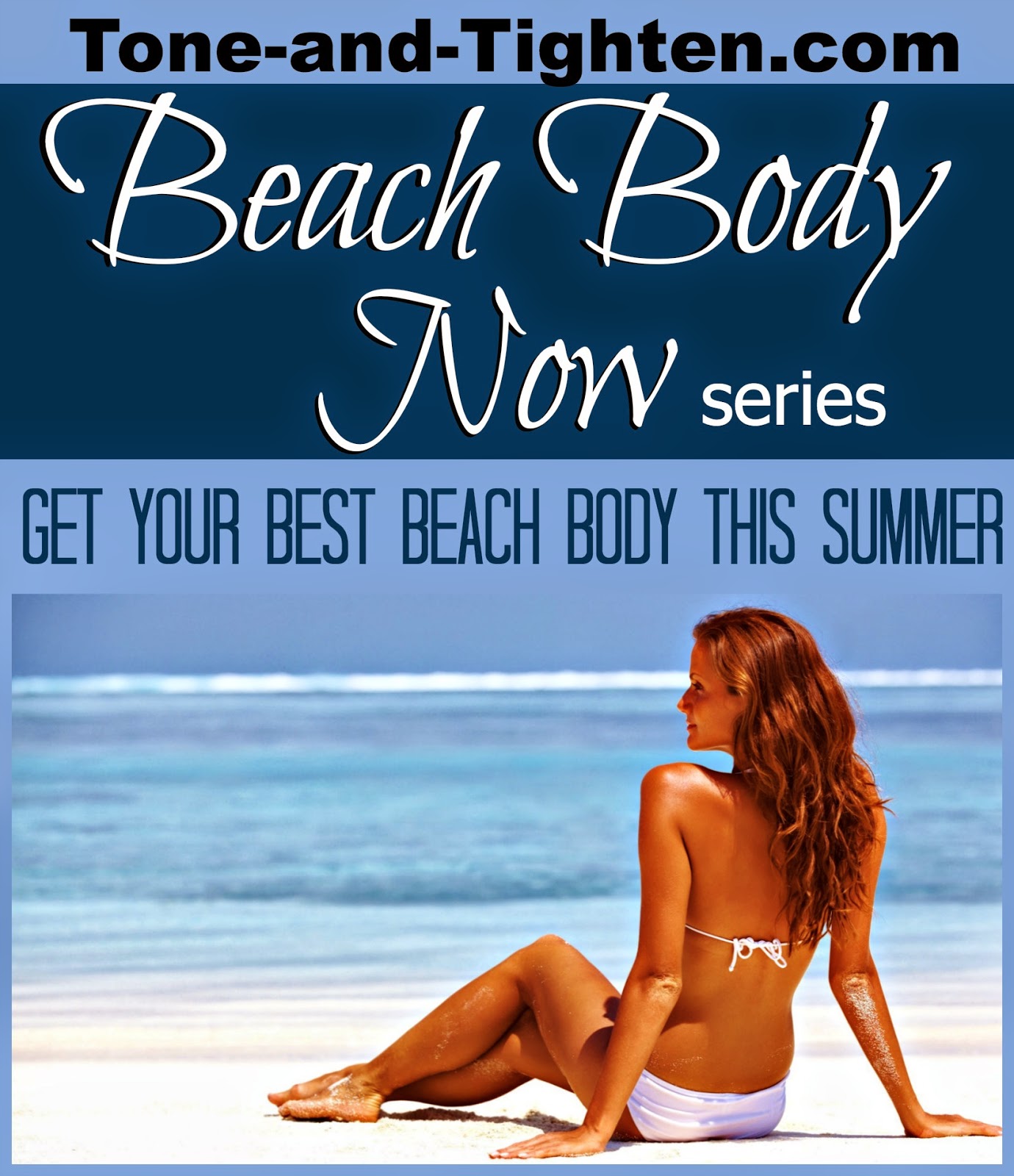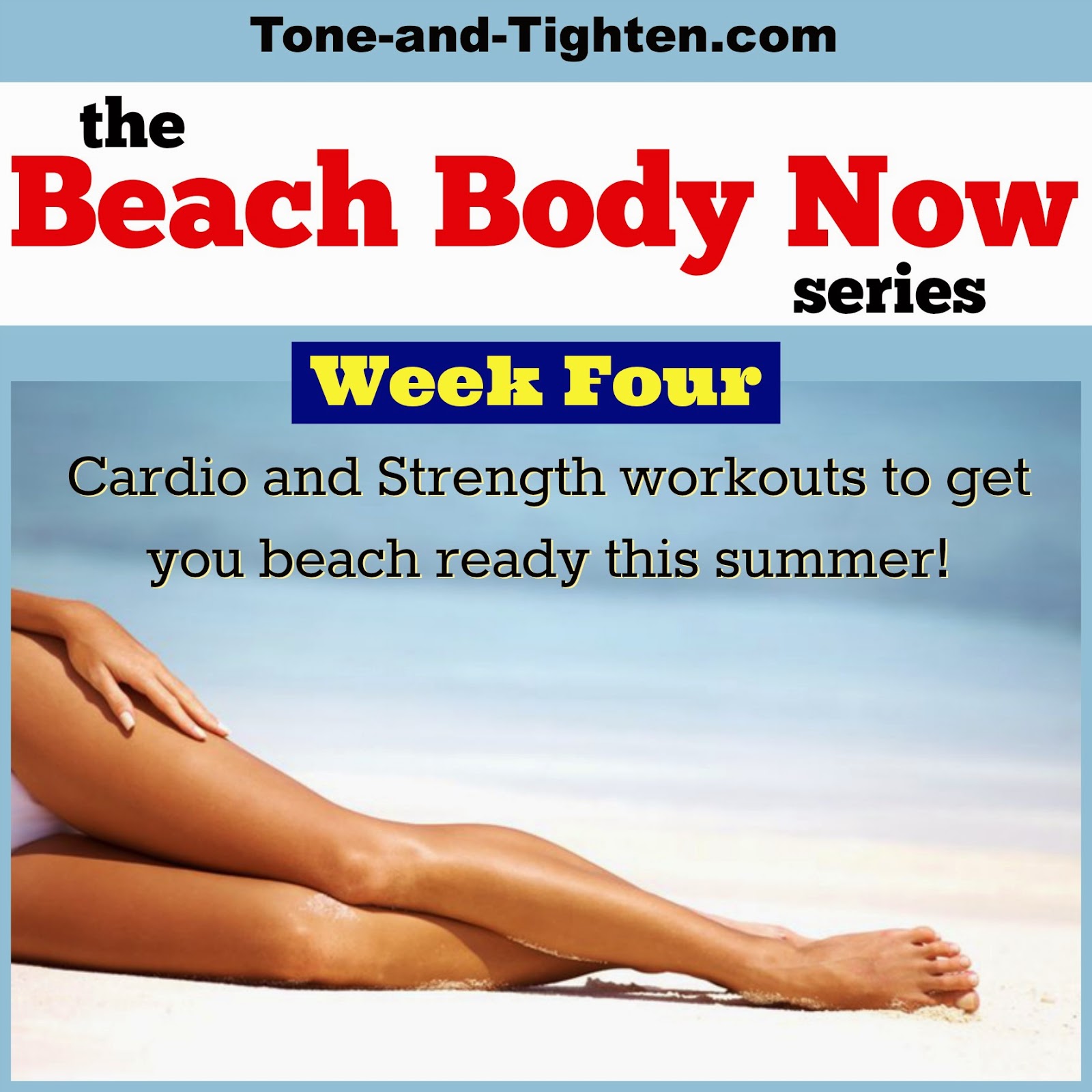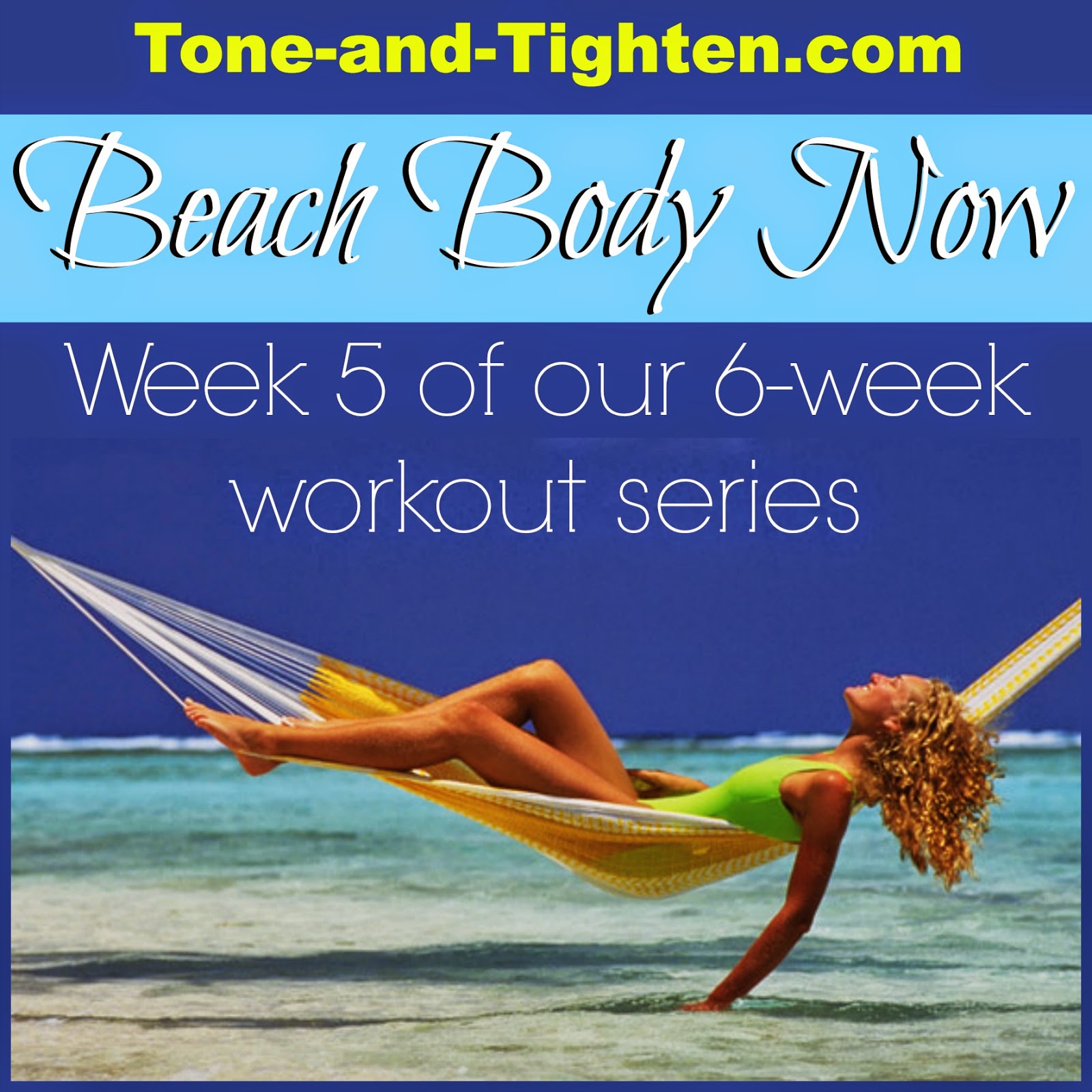 Do you have any comments, questions, or suggestions for the "Beach Body Now" series? Let me hear about it! Leave a comment below or email Jared at ToneandTightenFitness@gmail.com

To view the rest of this post, be sure to head over to www.tone-and-tighten.com.
Have a great day!
Jared