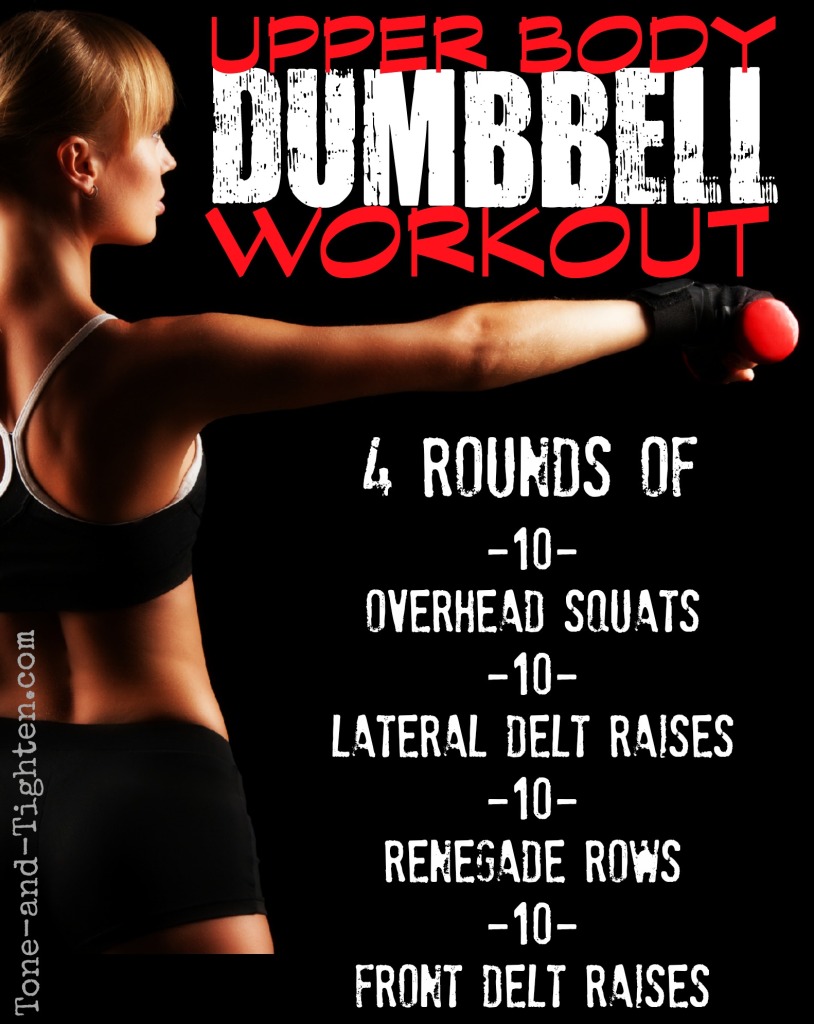 Grab your dumbbells and let's go to work!
The other day I was downstairs in my home gym playing around with different combinations of dumbbell exercises. I was trying to put together a little bit different shoulder day than what I was used to – the result was really pretty killer! You'll not only feel this one in your shoulders, but legs, hip. core, and chest as well! Check it out: 
Dumbbell overhead squats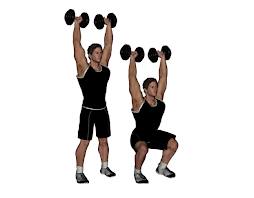 10 reps
Lateral dumbbell flies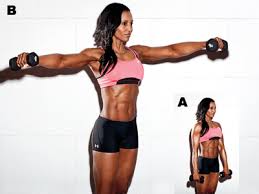 10 reps
REPEAT THE WHOLE SERIES FOUR TIMES!
Looking for more awesome dumbbell workouts? I've got you covered:
Dumbbell Workout With Cardio Intervals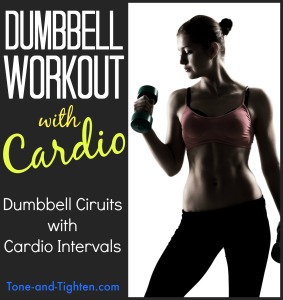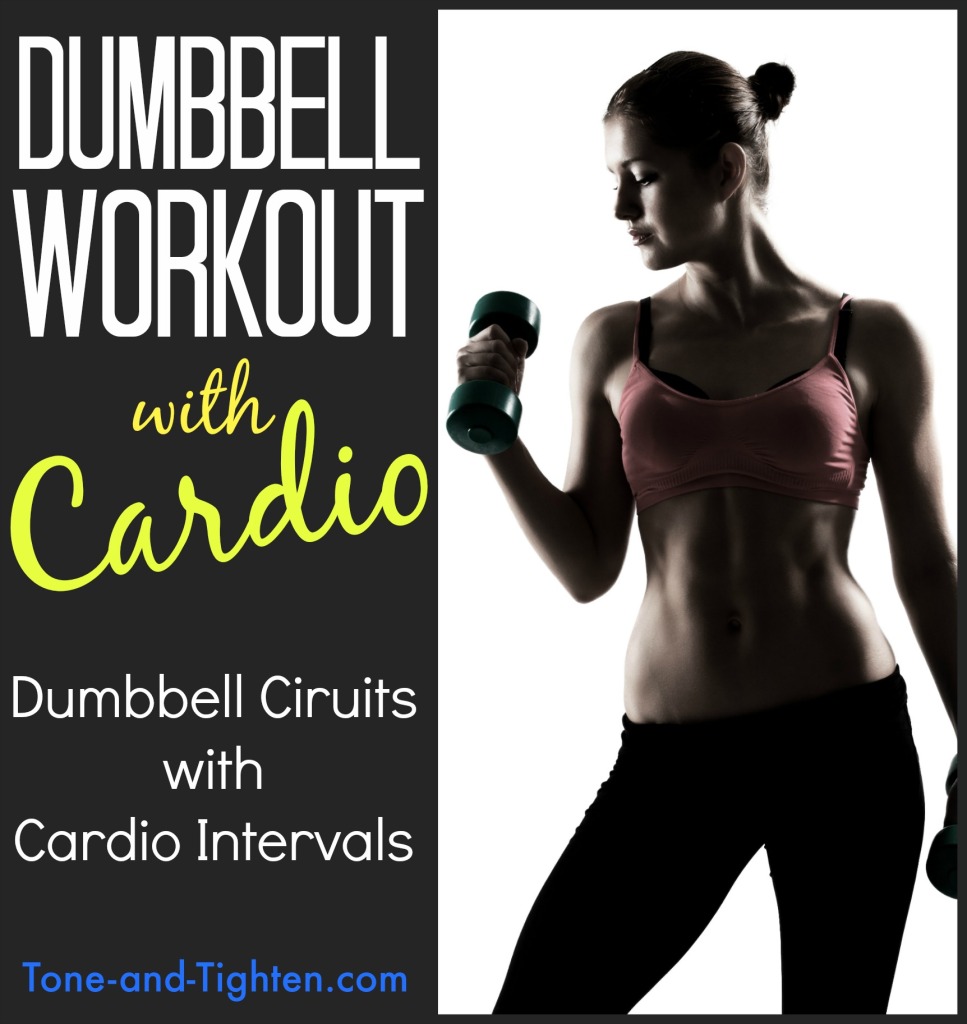 Arm Toning Workout With Dumbbells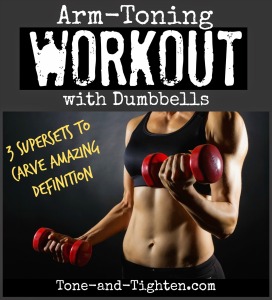 Total Body Workout With Dumbbells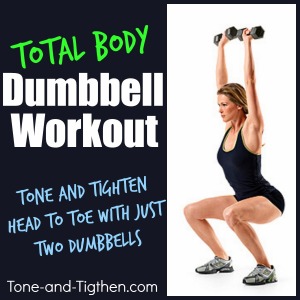 Question or comment? I love hearing from Tone and Tighten's readers! Leave me a comment below or email me directly at ToneandTightenFitness{at}gmail.com
Make it happen,
Jared
By Jared Beckstrand