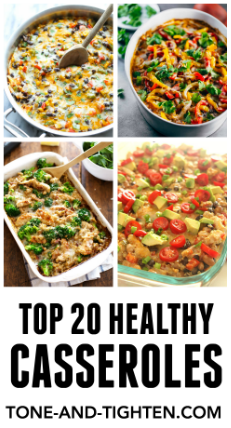 There is just something so comforting and delicious about a hearty casserole! However, they are usually loaded with fat and calories . . .
Today I wanted to share with you 20 of my favorite healthier casseroles. Casseroles are a great way to get more vegetables and protein into your family's diet and a simple way to get dinner on the table!
Click on the pictures below to get the recipe for each casserole.