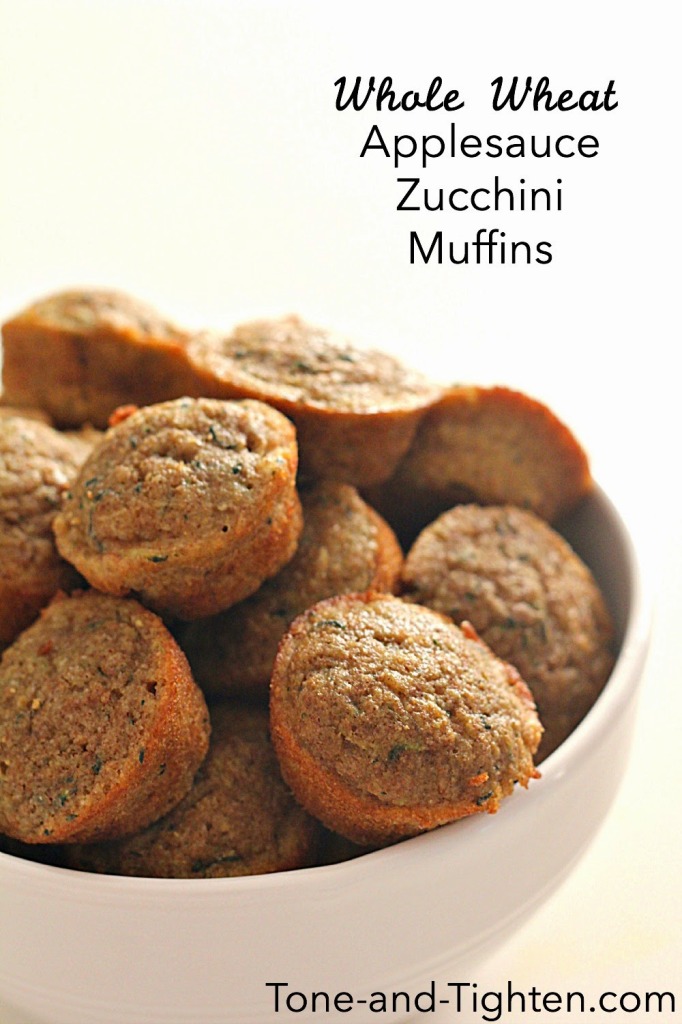 Our family planted a garden this year and we have loved all the fresh vegetables that are ready to harvest. Our zucchini plant is out of control, so of course we have been eating zucchini in as many ways as possible. These muffins have been one of my favorite recipes- my kids love eating them for breakfast or an after-school snack.
Whole Wheat Applesauce Zucchini Muffins
1 1/2 cups whole wheat flour
1 1/2 teaspoons ground cinnamon
1/2 teaspoon baking powder
dash of ground cloves (optional)
dash of ground nutmeg (optional)
2 cups finely shredded zucchini (either grated or shredded in a food processor)
Preheat oven to 350 degrees. Spray muffin tin (either mini or regular sized) with non-stick cooking spray or use cupcake liners.
In a large bowl, combine all ingredients except for the zucchini. Mix in zucchini until completely incorporated. 
Spoon batter into muffin pan until each well is 2/3 full.  Bake for 10-15 minutes for mini muffins or 20-25 minutes for regular-sized muffins.
Makes about 48 mini muffins or 18 regular muffins.
Looking for more healthy recipe ideas? Check out these ones:
Make it happen,
Jared

By Jared Beckstrand