Are you on Instagram? Tone and Tighten is! Follow here for more great fitness ideas!
Recently I did a post highlighting the Best Exercise Machines For Your Upper Body. The response to this post was incredible! It was reaffirmed to me that many people have a strong desire to strength train but may lack the knowledge of where to start. That being said, today's post is all about the gym machines. I'm sharing with you my top six leg machines and combining them into one killer lower body workout. Goodbye for today, walking normally!
Leg press (a.k.a. "The Sled"):

Weights are usually loaded on a couple of posts up around chest eye. Sit in the seat and put your feet up on the footpad above you. Unlock the sled and slowly lower the resistance down towards you. Push with your legs to return to starting position.
Three sets of 10–12

Straight-legged calf raises: There are actually two muscles that comprise your; your gastrocnemius attaches above your knee and is primarily worked out when doing heel raises with your knee in a straight position. An easy place to do this is while seated on the leg sled; simply drop your feet down to the bottom of the pad so that just the balls of your feet are supporting the resistance. Extend your knees and perform ankle pumps/heel raises to move the resistance up and down. Often times, gyms will have a heel raise machine where this exercise can be performed also (see picture below). Three sets of 20 reps

Four-way hip machine: This one is a classic example of "I see people on it all the time but am not really too sure how to use it". Typically, there is a platform that you stand on with some sort of small pad that can be adjusted to various heights/positions depending on which exercise you are performing. This is a great machine to work all four sides of the hips – flexors, abductors, extend stores, and abductors. By changing the direction you're facing on this machine you can change which muscle you're working out. I make it a point to face all four directions to get all the major muscles that move the hip. 3 sets of 10 each

Seated calf raises: we can't forget about the other muscle in your calf – the soleus. This muscle is worked as the knees are bent which unlocks the gastrocnemius muscle. These seated heel raises are a great way to add strength and endurance to your lower legs. 3 sets of 20

Leg extensions: Great exercise to really tap out the quad muscle. Typically you're seated with your legs bent. There is a pad that should rest across the lower part of your shin right above your feet. The exercises performed by contracting the muscles in the front of your leg to bring your legs into a straight position. Slowly return to starting position. 3 sets of 10



Hamstring curls: With most machines this exercise is performed either seated or laying on your stomach. This machine is essentially the exact opposite of the leg extension machine. The starting position is with your legs out straight and your heels/lower legs resting on the top of the pad. If you are on the seated machine there is another pad which you have to bring down a pad on top of your quad muscle just above the knees. The exercise is performed as you bend your knees and pull the resistance towards your butt. Slowly return back to the starting position. 3 sets of 10
I hope you found these useful in adding a little variety to leg day. Try to incorporate these exercises regularly into your leg day routine and
I promise you won't be let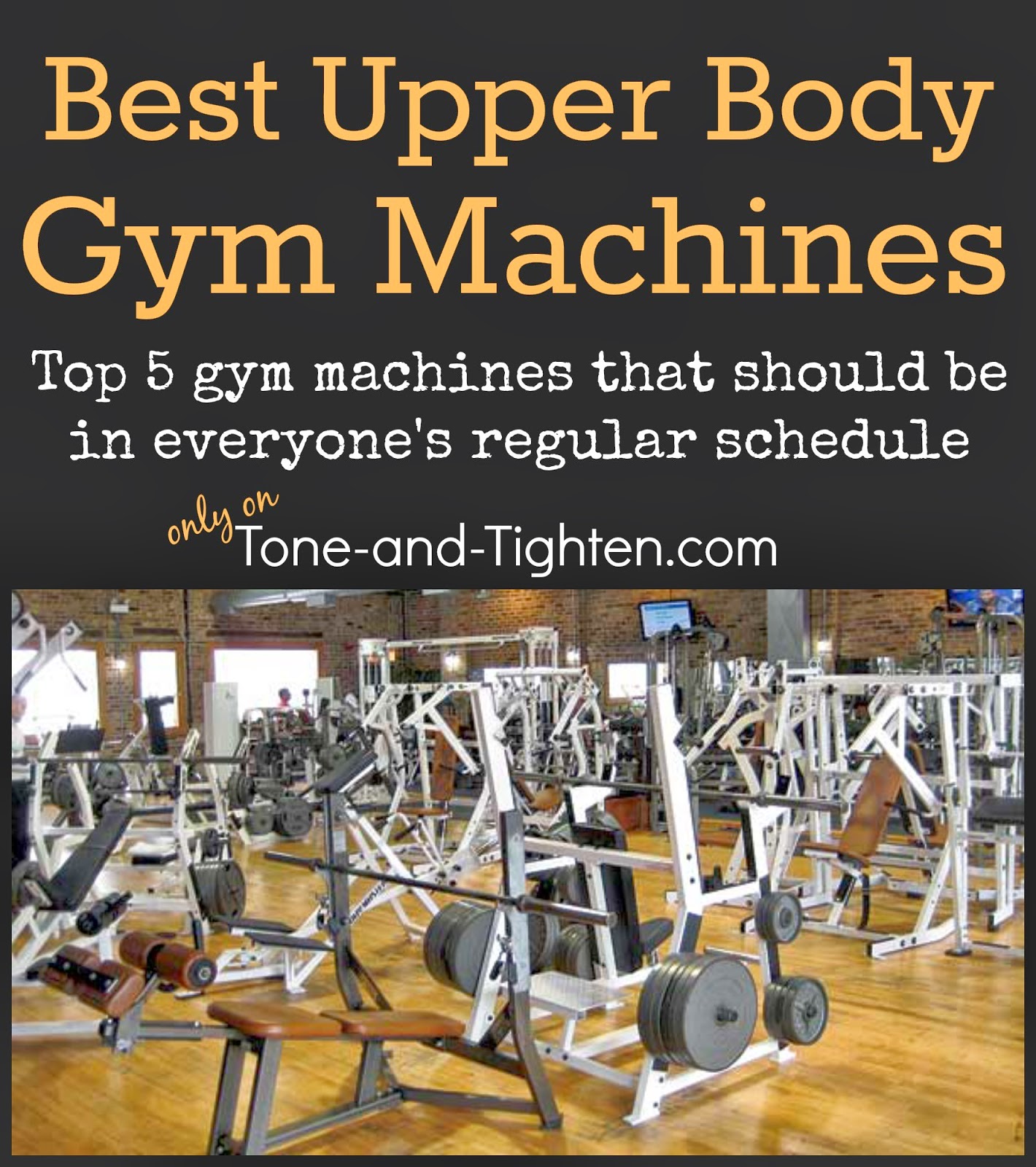 Did I miss your favorite gym machine in this roundup? Let me know about it! Leave me a comment below or drop me an email at toneandtightenfitness@gmail.com

By Jared Beckstrand
To view the rest of this post, be sure to head over to www.tone-and-tighten.com.
Have a great day!
Jared