Did you know you can get great workouts, healthy recipes, tips, and advice from Tone and Tighten right to your inbox?
Subscribe for free using the bar at the top of this screen!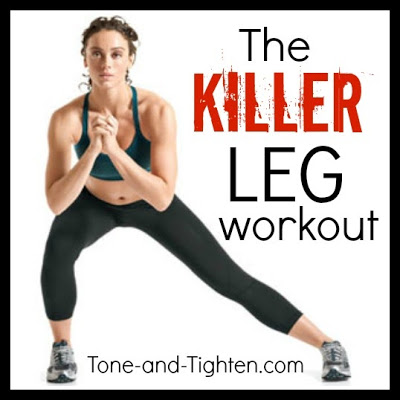 Looking for a way to strengthen and tone your legs? Look no further! This workout will have your legs burning in NO time!
Equipment needed for this workout:
All that you need is a clear space to work out in (such as a living room or even a hotel room).
The workout:
30 jumping jacks
30 squats
30 forward lunges (alternating legs each time- so 15 on each side)
30 high knees (30 each leg; 60 total)
20 lunge kicks (10 each leg, do 10 in a row on the same leg and then switch)
20 180 degrees jumps
30 sidestep kicks (15 each leg)
30 standing calf raises
20 reverse lunges
20 jump squats
30 side lunges (15 each leg)
30 plie squats
(If that wasn't enough- repeat it again!)
Exercises to know in this workout: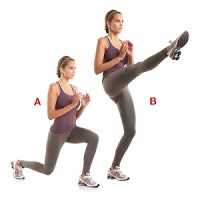 Lunge Kicks: Go down into a lunge and when you come back up, kick your leg forward.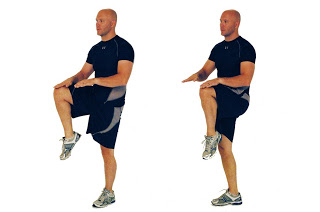 High Knees: bring your knees up all the way to your hands. The higher up you go, the better workout you will get. 
180 Degrees Jumps: Start with your body facing one way and using your legs and arms, jump into the air and turn so that you end up facing the other way when you land. It's basically a 180 degree turn in the air.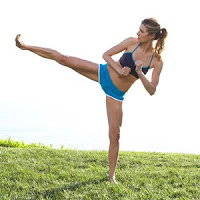 Sidestep kick: Kick your leg out to the side. Think stronger, not necessarily higher. Put as much power as possible behind that kick.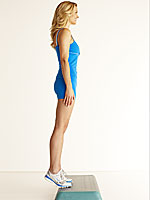 Standing Calf Raises: You can either do these standing on the ground or with your heels hanging off the edge of a stair or step. Raise and lower your heels and feel the burn in your calves!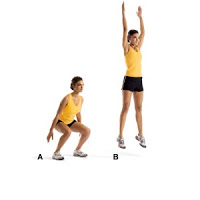 Jump Squats: Start down in a squat and then power out of it by jumping high into the air.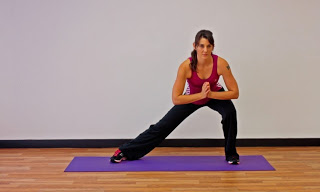 Side lunges: Lunge over to the side. Be sure that your knee doesn't go past your toe.
Plie Squats: With your toes pointing out, squat down as low as you can. Make sure that your knees don't go past your toes.

Looking for more amazing at-home workouts just like this one? Tone and Tighten has you covered!
Our 8-Week Beginner's Workout Plan features over 50 workouts, 15 healthy and delicious recipes, tips, motivation and more to help you achieve your fitness goals! Check it out here!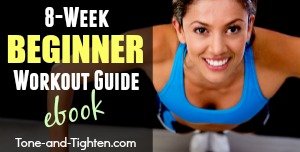 Looking for something a little more difficult? Our follow-up ebook, the "8-Week Advanced Workout Guide" takes your results to a whole new level! Over 75 workouts to push you harder and yield incredible outcomes! Learn more here!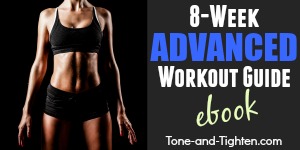 Make it happen,
Jared