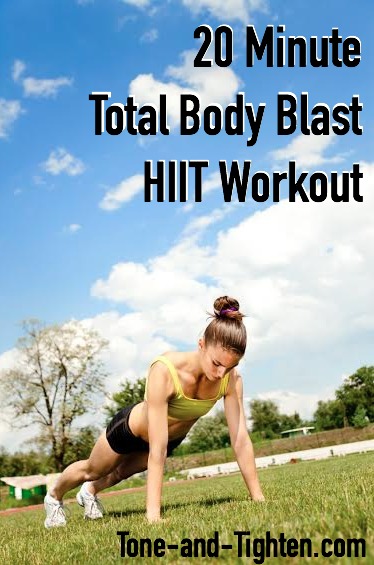 One of the best ways to lose weight and burn calories: HIIT workouts (HIIT stands for High Intensity Interval Workout). Even though this workout is only 20 minutes long, it will help you get the results you want!
Level: Intermediate
Equipment needed:
-paper plates (if on carpet) or towels (if on wood surface)
–light weights (like 2-5 pound dumbbells)
–1 heavy weight (10-20 pounds)
Looking for more HIIT workouts?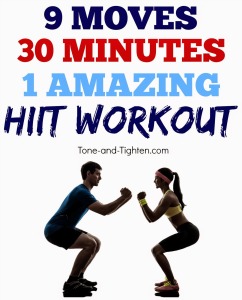 30 Minute HIIT Workout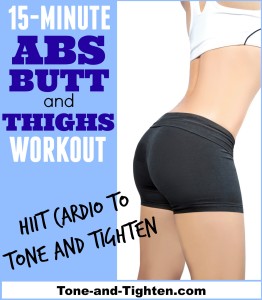 Abs, Butt, and Thighs HIIT Workout