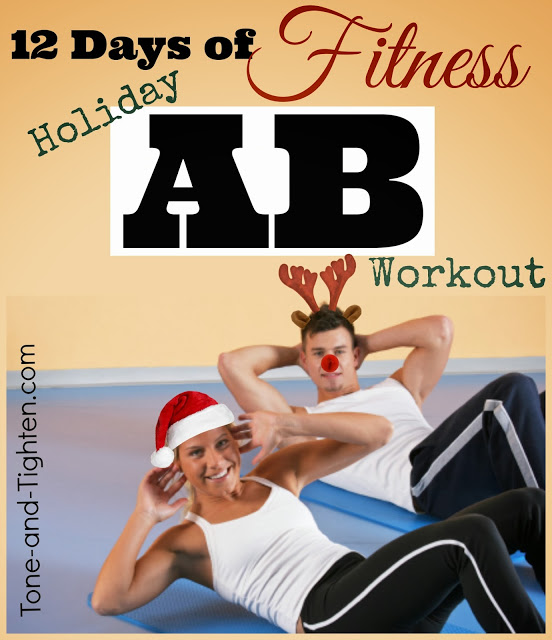 Once again, merry "12 Days of Fitness" everyone! Hope your season is filled with warmth and brightness so far… and that you're getting completely shredded with this workout series!! Less than two weeks away from the big day – what better way to celebrate an approximate halfway point than with a killer ab workout?! Put down that holiday cookie, muscle up, suck in your gut, and work that tummy away! Ready…. GO!
12 Days of Fitness Series
Plank
Warm it up with some planks – probably my favorite ab exercise for core stabilization
30-second holds 3 times
Scissor kicks
Fire up the lower abs with isolated leg movements
50 kicks
Straight leg raises
Like your lower abs weren't feeling it before! Hit 'em hard with some straight leg raises
15 reps
Seated Ab Crunches
Moving up the chain – great exercise for your rectus abdominis (the "six-pack" muscle right in the middle)
20 reps
Cross Sit-Ups
Finish strong with some sit-ups… with a twist (literally!)
10 reps to each side (20 total)
Complete 3 sets of these 5 exercises to kiss that holiday gut away!
Questions? Comments? Concerns? Funny stories? Good jokes? Ideas? Just want someone to talk to?
toneandtightenfitness@gmail.com
Make it happen,
Jared

To view the rest of this post, be sure to head over to www.tone-and-tighten.com.
Have a great day!
Jared