Improve your flexibility to decrease tension, decrease pain, and increase your quality of movement. Here's 10 of the best stretches to increase flexibility – just 10 minutes of stretching per day will bring great results.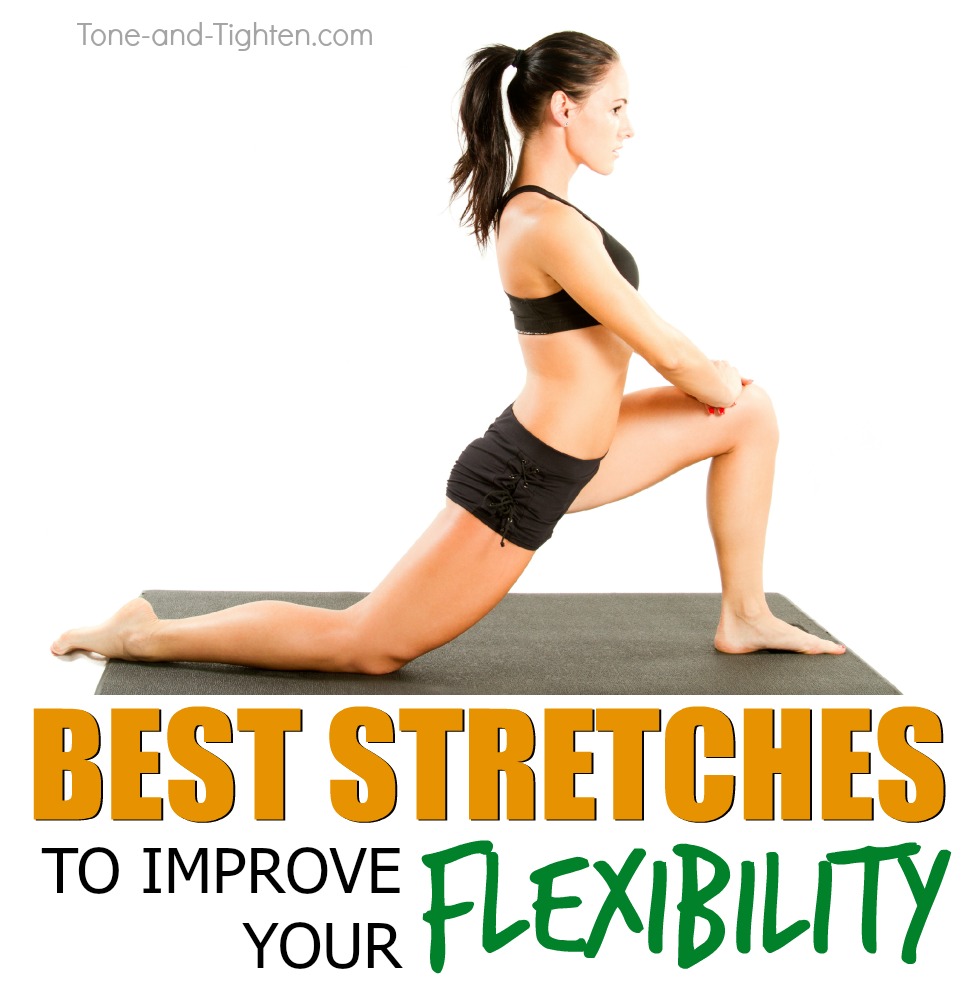 10 of the Best Stretches to Improve Your Flexibility
Neck:

Ear-to-Shoulder Stretch

"Smell Your Armpit" Stretch

Shoulder:

Cross-Body Stretch

Doorway Stretch

Lower Back:

Cat – Camel

Lumbar Rotations

Hips:

Piriformis Stretch

Hip Flexor Stretch

Legs:

Hamstring Stretch

Calf Stretch
Keep reading for a step-by-step guide with pictures of each of these stretches.
===========================
Eliminate guesswork and confusion and start seeing results.
Subscribe to Tone-and-Tighten.com and get our FREE "7-Day Workout and Healthy Menu Plan" delivered daily right to your inbox. CLICK HERE to get it.
===========================
As a physical therapist, I see a lot of different people for a lot of different reasons. Whether it's back pain, neck pain, hip pain, shoulder pain, etc – one of my primary interventions that I recommend for people on a daily basis is stretching.
Improving your flexibility can decrease tension in tight muscles, improve mobility in your joints, and ultimately decrease pain in tense/tight body areas.
Today I wanted to share with you 10 of my most-recommended stretches to help improve your flexibility.
Let's try them out….