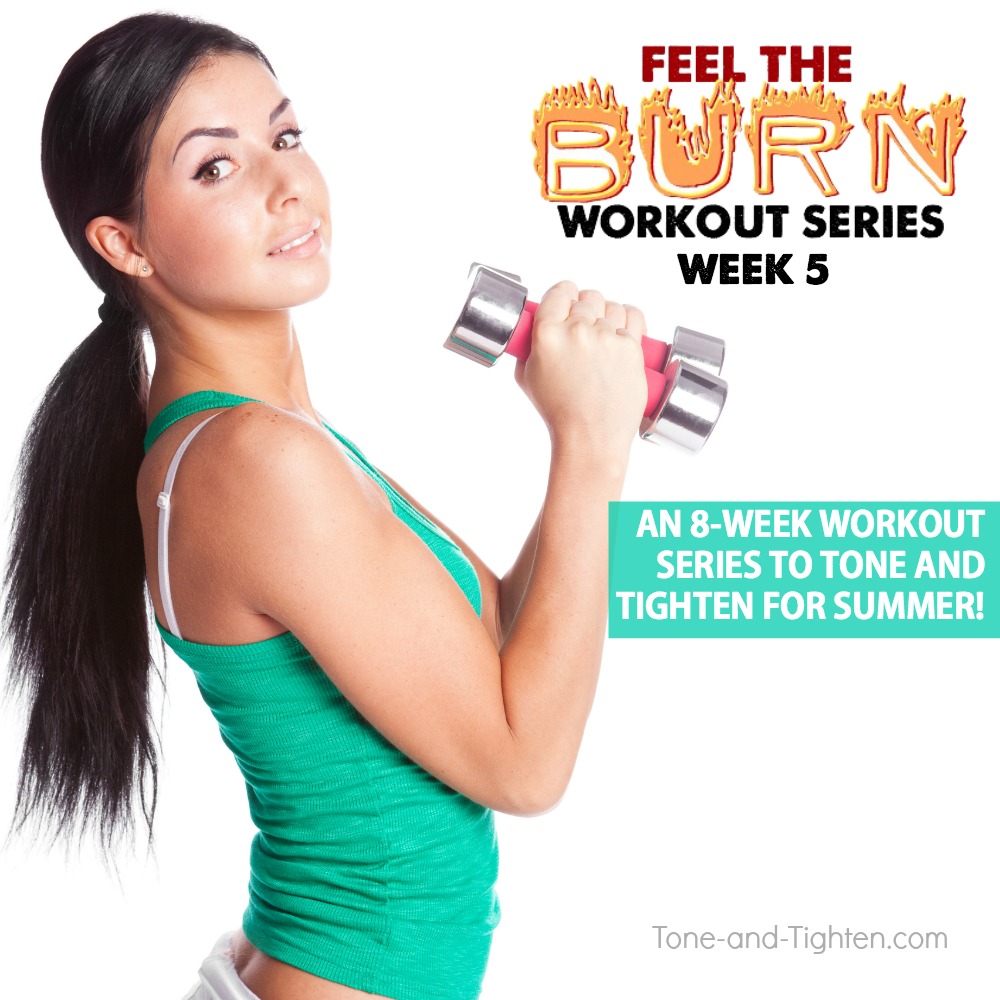 Slim down and tone up just in time for summer with this awesome 8-week program!
Can you believe we're up to week 5 already in the "Feel The Burn" summer workout series?!
My goal with this has been to provide you with workouts that you can do to slim and tone your body just in time for swimsuit season.
If you've been following along, we reached the halfway point last week – you should start to notice some change in your body – whether it be dropping a couple pounds or your clothes starting to fit a little bit differently.
If you haven't started yet – now is an excellent opportunity! Jump in now and I promise you'll notice a significant change in just 4-week's time.
So let's get to it! Week 5 of Tone-and-Tighten.com's "Feel the Burn" summer workout series coming at you right now… 
…