This is a sponsored post written by me on behalf of Pure Protein. All opinions are my own.
I have always loved this time of year.
The fall leaves are lighting up the mountainside, the weather is turning a little cooler, and pumpkin spice is… well… everywhere!
Of course, the season also brings with it a certain degree of chaos as well! Kids are getting back into school, vacations are over, and we're starting to gear up for the impending holiday season (honestly – I saw snowmen and Santas set up in the "holiday" aisle at my grocery store yesterday!).
With the hustle and bustle that comes with fall sometimes it's hard to keep on track and maintain your nutritious lifestyle. Eating smart can get sidetracked and so can your workout routines.
That's why today I've teamed up with Pure Protein to share with you ways that you can crush both! I've got an awesome 10-minute total-body workout you can do anytime, anywhere while Pure Protein is hooking you up with the perfect refuel snack to help power your day.
Here we go!
We'll get to the workout below, but first I wanted to tell you about this amazing snack… Pure Protein® Bars. Whether it's my pre-workout, my post-workout, or my 4:00 "power-through-the-afternoon-until-dinner" snack – these bad boys get the job DONE.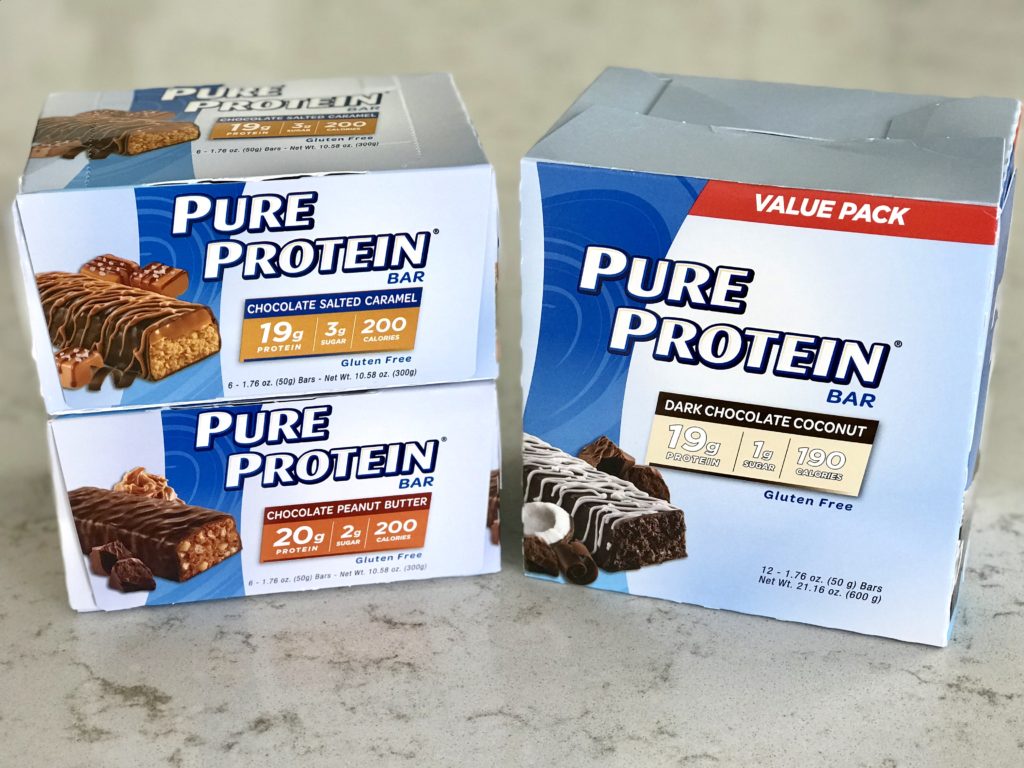 Each bar contains
19-21 grams of protein (depending on the flavor)

6 grams of sugar or LESS (unheard of in a protein bar)

Right around 200 calories per bar (most of which come from protein)
The truth is that protein is about the best-utilized macronutrient in our body for body function, strength, and muscle development / repair. Unfortunately it's also the one that most of us don't get enough of on a daily basis (recommended amount is 0.8 grams per kilogram of bodyweight. For those of us in the U.S – take your bodyweight and divide by 2.2. Now multiply by .8 and there's your recommended protein intake).
These Pure Protein Bars are the perfect thing to help you get the protein you need to power through your day.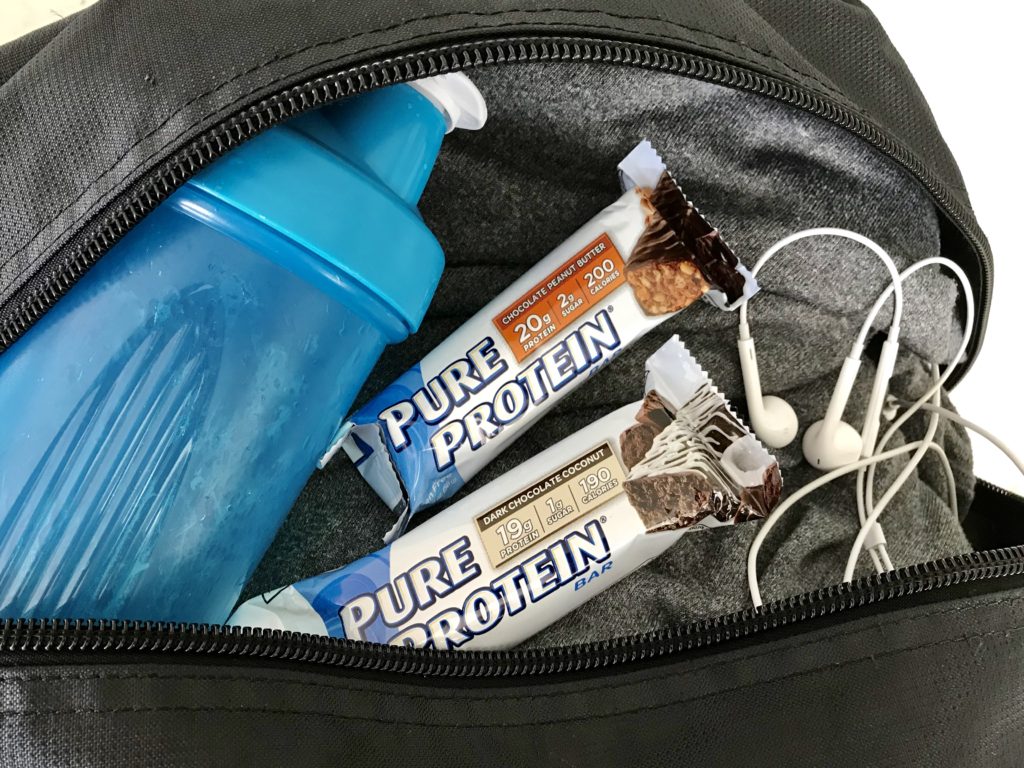 Pure Protein also helps keep you on track with delicious products that are as easy-to-pack as they are packed-with-protein! Whether you're off to work, off to the gym, off to pick up the kids from school, or off to take over the world – bring a snack that's as good for you as it is tasty!
Pure Protein Bars come in a variety of phenomenal flavors including…
Chocolate Peanut Butter (my favorite)

Chocolate Salted Caramel

Dark Chocolate Coconut (also one of my favorites)

Chewy Chocolate Chip

Chocolate Deluxe

Chocolate Peanut Caramel
Here's the best part (I told you guys I had a hookup for you!) – Pure Protein is giving Tone and Tighten readers $1 off any of their protein products on Amazon! Simply go to this link: http://amzn.to/2yMSmQ3 and enter the code PPSAVE17 to get your discount! Trust me – you'll be glad you did!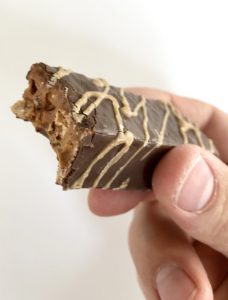 Alright – with nutrition covered let's get into this workout!
This is one of my favorite workouts for those days when I need a little extra kick start to get me going or for when time is short and I wouldn't get a workout in otherwise.
We'll be performing one set of each of 10 exercises under a 40/20 interval (40 seconds of work; 20 seconds of rest). We'll hit all the major muscle groups with this one and there's no equipment required. So let's get started!
Jumping Jacks (40 seconds on/20 seconds off)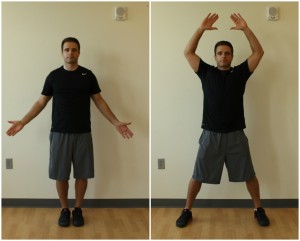 Mountain Climber (40 seconds on/20 seconds off)

Push Ups (Modified if necessary) (40 seconds on/20 seconds off)

Skater Lunge (40 seconds on/20 seconds off)

Spiderman Plank (40 seconds on/20 seconds off)

Superman Extensions (40 seconds on/20 seconds off)

High Knees (40 seconds on/20 seconds off)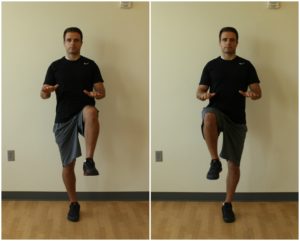 Triceps Dips (40 seconds on/20 seconds off)

Box/Stair Jumps (40 seconds on/20 seconds off)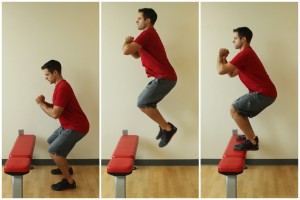 Up/Down Planks (40 seconds on/20 seconds off)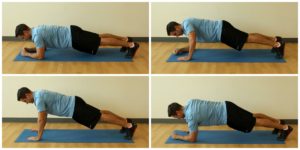 CONGRATULATIONS!
You nailed it!
Remember – whatever your schedule is like this fall it's important to take time to care for YOU. Don't let your smart eating or workout plan suffer from an overcrowded schedule!
Thanks for joining us today and as always…
Make it happen,
Jared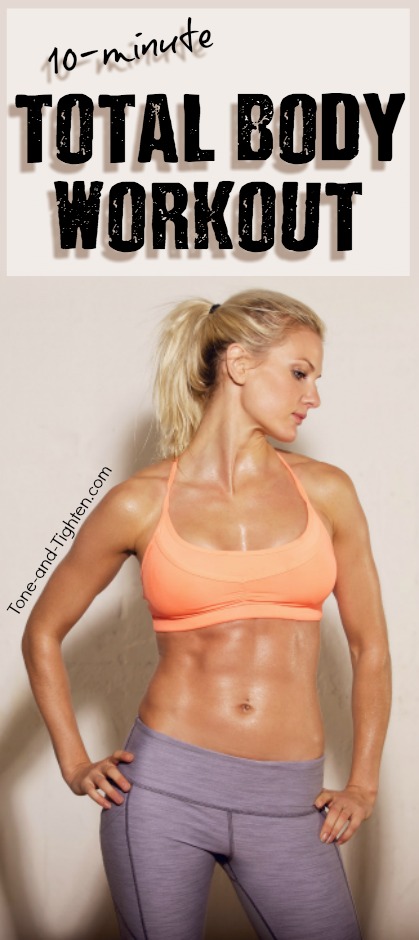 This is a sponsored conversation written by me on behalf of Pure Protein. The opinions and text are all mine.