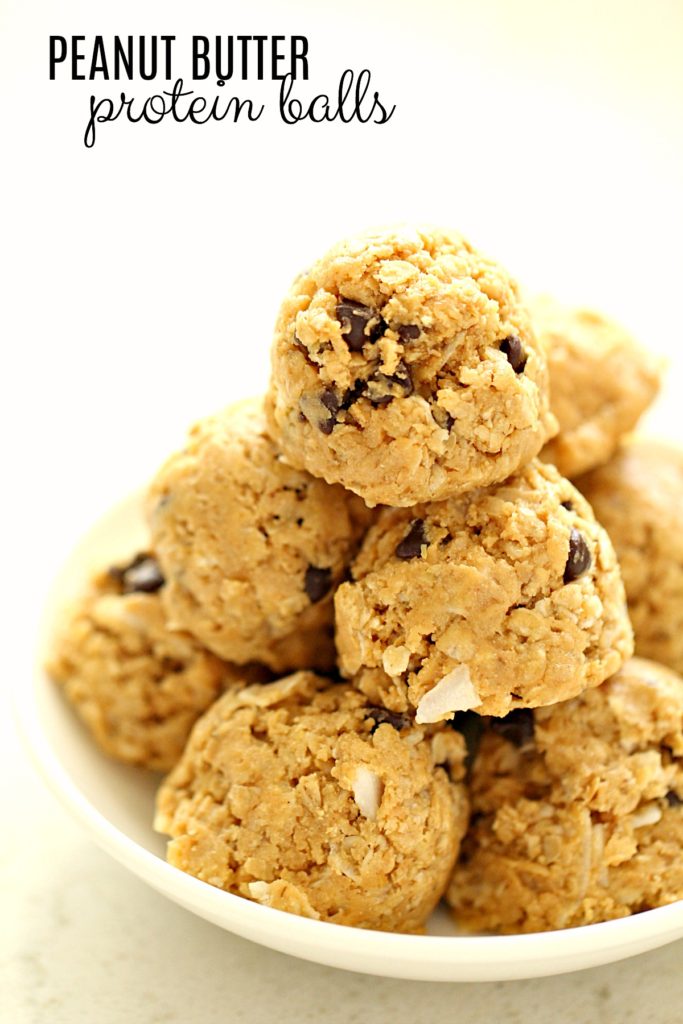 These little protein balls are my go-to snack when I hit that wall right around 3 pm. They are the perfect little pick-me-up to help me power through my day!
I love making a big batch of these at the beginning of the week and then snacking on them all week long. I usually just keep them in a large gallon-sized resealable bag in the fridge and grab them as needed.
My kids love these little bites as well and will eat them all if I don't hide them! They think that they taste like cookie dough (which they really do!) and love them as much as I do.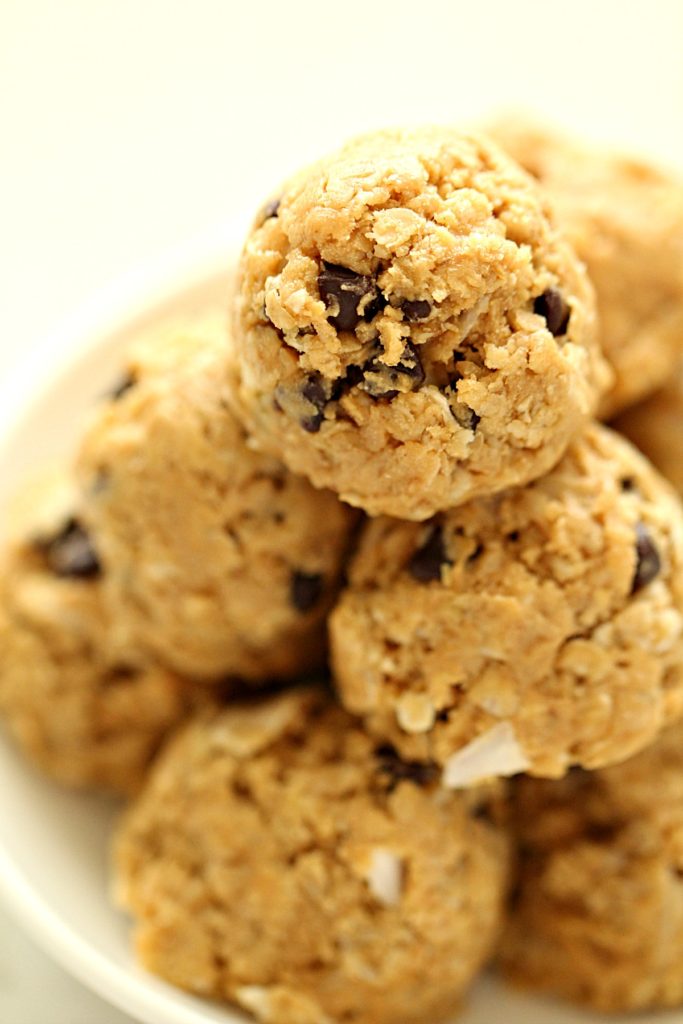 If you are looking for more healthy recipes to keep your eating on track, be sure to check out my 1500 Calorie 14-Day Healthy Eating Plan!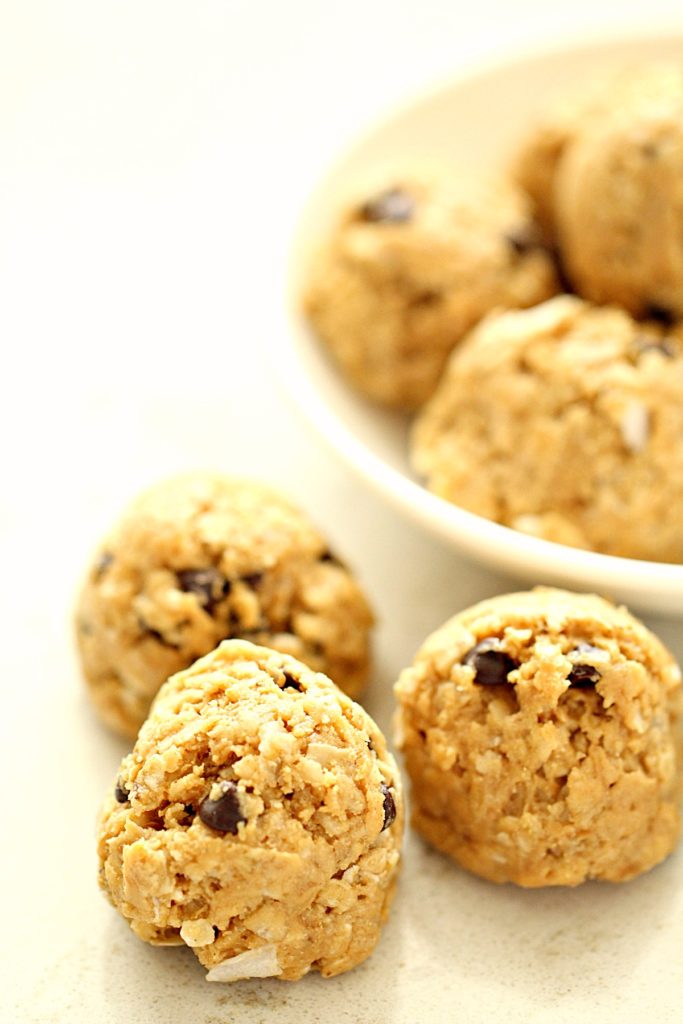 Peanut Butter Protein Balls
Ingredients
2 cups quick oats
1 cup natural creamy peanut butter
⅔ cup honey
½ cup shredded unsweetened coconut
½ cup semi-sweet mini chocolate chips
1 scoop vanilla protein powder
¼ cup wheat germ
1 teaspoon vanilla extract
Instructions
In a large bowl (or a Kitchen-Aid mixing bowl), combine all dry ingredients. Mix until well blended.
Add the wet ingredients into the bowl and mix until it turns into a dough.
Using a cookie scoop, scoop into balls.
Place each ball on a cookie sheet and chill for at least one hour.
Store in a sealed bag or container in the refrigerator for up to one week.
Recipe slightly adapted from
Clean Eats and Treats
(she has some amazing recipes!)
Looking for more healthy recipes?