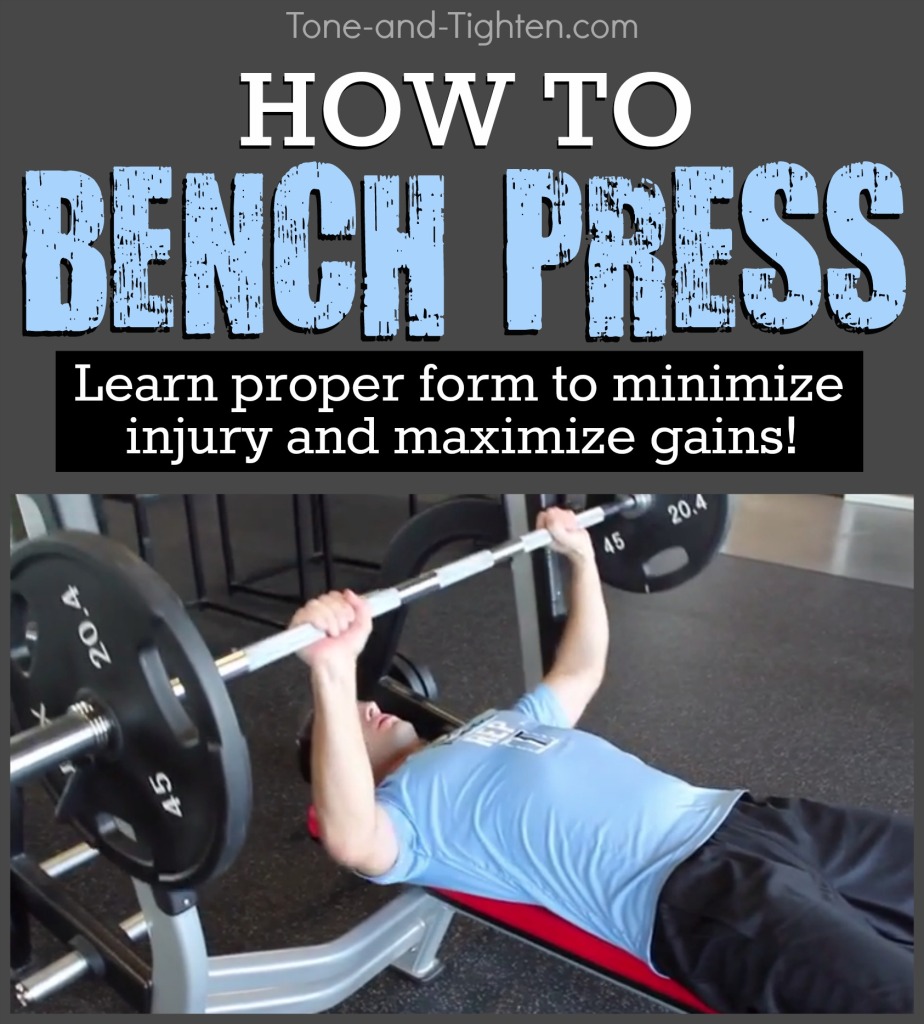 As a doctor of physical therapy, I am all about movement mechanics. Proper form is essential to the successful performance of any exercise; it helps to avoid injury and in most cases actually results in your ability to lift more weight! The bench press is one of my favorite exercises for your chest, arms, and shoulders, however many people don't understand how vital correct form is. Today I am sharing a quick video with you discussing the major points of how to benchpress with correct form. Enjoy! 
Check out more great workout videos from Tone and Tighten:
How to do push-ups, squats, lunges, and thrusters!
Question or comment for Jared? Your questions usually make my favorite blog posts! Leave a comment below or email me at ToneandTightenFitness{at}gmail.com
Make it happen,
Jared
By Jared Beckstrand