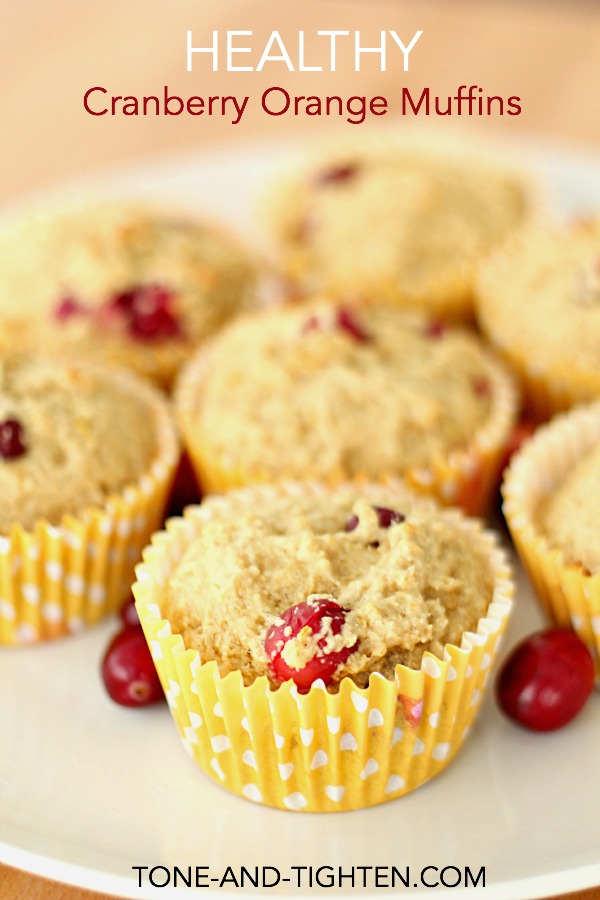 During the fall and winter months, I love using fresh cranberries in my baking and this recipe is perfect for them! Cranberry and orange are the perfect combo in these muffins.
Healthy Cranberry Orange Muffins
Prep time:
Cook time:
Total time:
Serves:
about 12-15 muffins
Ingredients
2 cups flour
¼ cup sugar
¼ cup honey
1 teaspoon baking powder
½ teaspoon baking soda
½ teaspoon salt
1 cup fresh cranberries (frozen would work as well, just make sure that they are thawed first)
1 egg
¾ cup orange juice
¼ cup unsweetened applesauce
1 teaspoon grated orange zest
Instructions
Preheat oven to 400º.
In a large bowl, combine flour, sugar, baking powder, baking soda, and salt. Stir in cranberries.
In a small bowl, beat egg, orange juice, applesauce, honey, and grated orange zest. Add wet mixture to dry ingredients, stir to combine.
Spray muffin tin with non-stick cooking spray and spoon muffin mixture into each tin until ¾ full. Bake for 15-18 minutes until lightly browned.
Remove from pan and enjoy!
Recipe adapted from Joyful Healthy Eats
Looking for more healthy recipe ideas?